Hair Loss information blog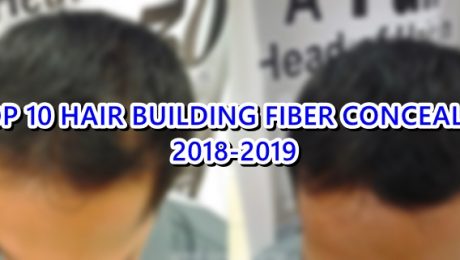 Top 10 Hair Building Fibers in 2018-2020
We know that hair loss is not easy to treat. But it shouldn't be ignored either. This is why men and women are keen to find the best hair products available. Not only that, the products offered should work instead of making big promises that don't deliver valid results. It may take months to regrow hair, so why not opt for an instant solution with hair building fibers? They instantly cling onto each hair strand to make hair thicker and fuller within seconds! However, there are many hair building products out there. Which is the best product to choose? Let's compare and find out.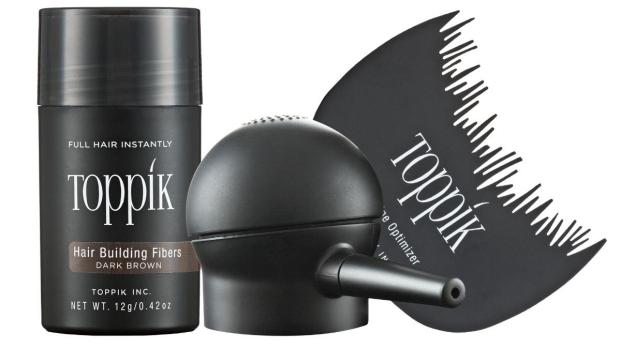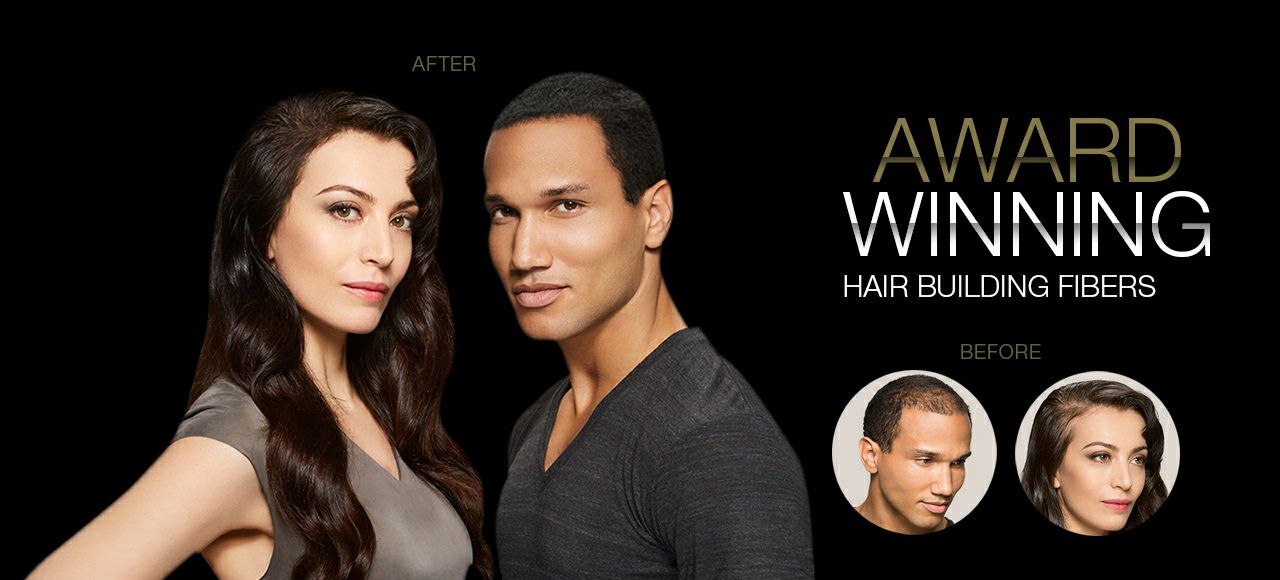 TOPPIK Hair Building Fibers
TOPPIK Hair Building Fibers are completely undetectable and resistant to wind, rain, and perspiration, yet easily washes out with shampoo. Made with all-natural organic keratin protein, the same protein that hair is made of, the fibers are charged with electrostatic electricity so they intertwine with every strand of hair and bond securely. Furthermore, it is extremely easy to use as application is done by shaking TOPPIK Hair Building Fibers onto dry scalp on thinning areas. They stay in place all day and all night. Moreover, the high-quality fibers are made not equally to give the hair a natural look while thickening it at the same time, without any harmful side effects as they are hypoallergenic. Also, they are highly accessible anywhere in town, and also conveniently available to be ordered online, whether in small quantities for travelling a trial or a huge supply for continuous use. This is why TOPPIK Hair Building Fibers is rated as the top hair building fibers of the year.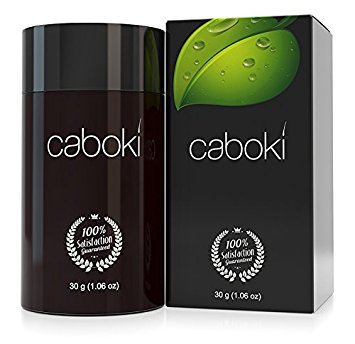 Caboki Hair Building Fibers
Caboki is fairly new in the market, showing promising results with their hair building fibers. It is great for hair loss sufferers by instantly eliminating bald spots or appearance of thinning hair. Not only that, Caboki Hair Building Fibers give a natural look, even if they get a close-up view, outdoors, or under bright sunlight. Caboki Hair Building Fibers are made of natural fibers from plants, which make them safe even for sensitive scalps. They bond securely to hair and there is no need for glue. Moreover, they do not stain or smear, but caution should be taken as users have reported some of the powder may fall onto clothes, especially on the shoulder area. Nevertheless, the product is acceptable for most as the fibers are not affected by wind or rain, although some consumers have noted that they are not very water resistant and do not last as long as TOPPIK.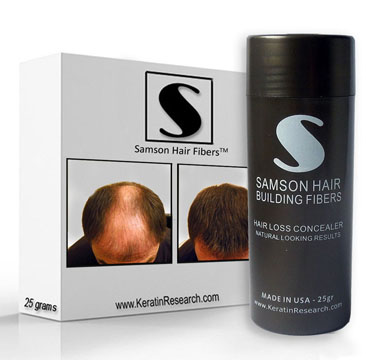 Samson Hair Building Fibers
Samson Hair Building Fibers is a pretty decent solution for men and women suffering from hair loss and thinning hair who want to change the way they feel about their appearance. Their hair thickening fibers instantly eliminate the appearance of baldness and thinning hair for both men and women. With good quality and competitive pricing, Samson Hair Building Fibers is quite known around the world, especially in the USA, Europe, and Middle East. By using the laws of physics, the fiber extracted from this plant, which is almost identical to hair, carries a negative charge, and bonds to hair which is positively charged. Although the price is affordable, users noticed that the fibers are slightly thick and heavy as compared to TOPPIK Hair Building Fibers.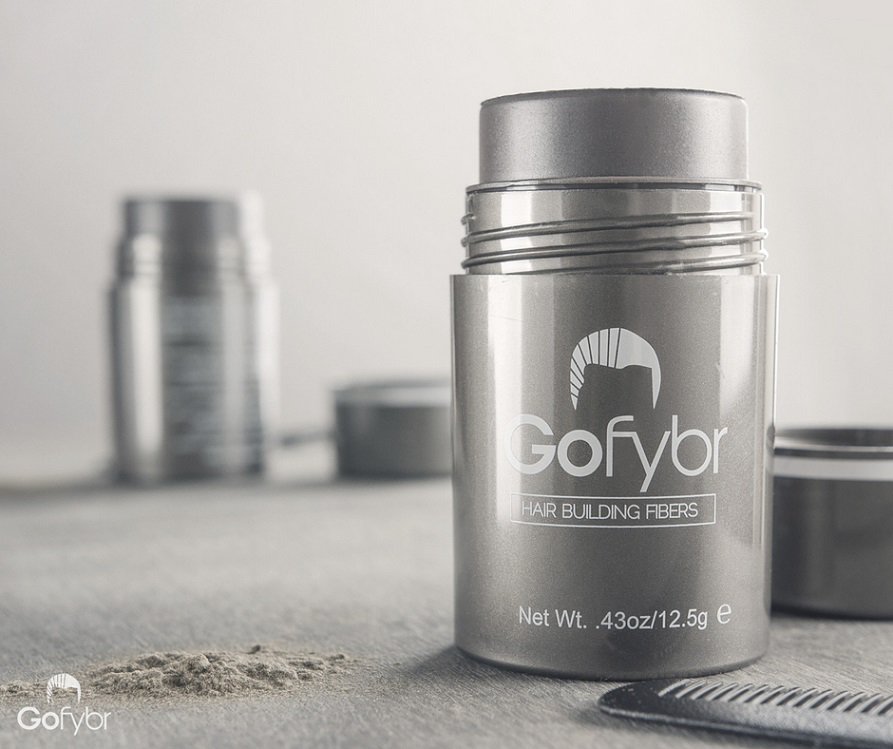 Gofybr
Being an emerging brand, Gofybr has established itself with a wide range of hair care products and hair growth treatments that can help in allowing hair to appear better. Their products are manufactured under stringent quality control standards and tested appropriately. With their botanical based formulation, Gofybr Hair Building Fibers are non-irritant and are suit sensitive scalps. Utilizing one of the latest advancements in hair biotechnology, they help treat all types of hair, including dry and fragile hair by being mild and gentle on the scalp. Results are noticeable after usage. Another advantage to this product is that the fibers protect the scalp from direct UV light.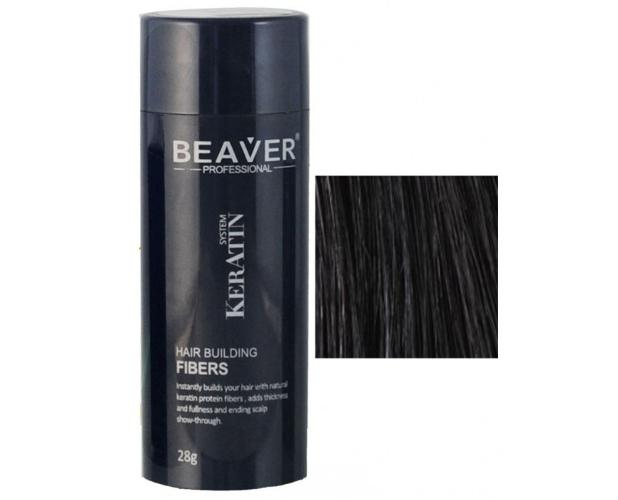 Beaver Keratin Hair Building Fibers
This instant hair thickener builds hair with natural keratin protein fibers to add thickness to thinning hair. Unlike other imitator products, Beaver Hair Building Fibers have keratin particles which do not leave any residue on skin or fabric. Other brands are merely dark powders which mess up clothes when sprayed over at the back. Beaver Hair Building Fibers immediately give men and women thicker-looking hair to transform thinning hair to fuller hair. Made with pure organic protein, Beaver Hair Building Fibers are undetectable in public. The product can be directly imported from Beaver Professional in Western Europe. However, there were some unpleasant experiences reported by users that the product is not very water-resistant and does not stay very long on the scalp.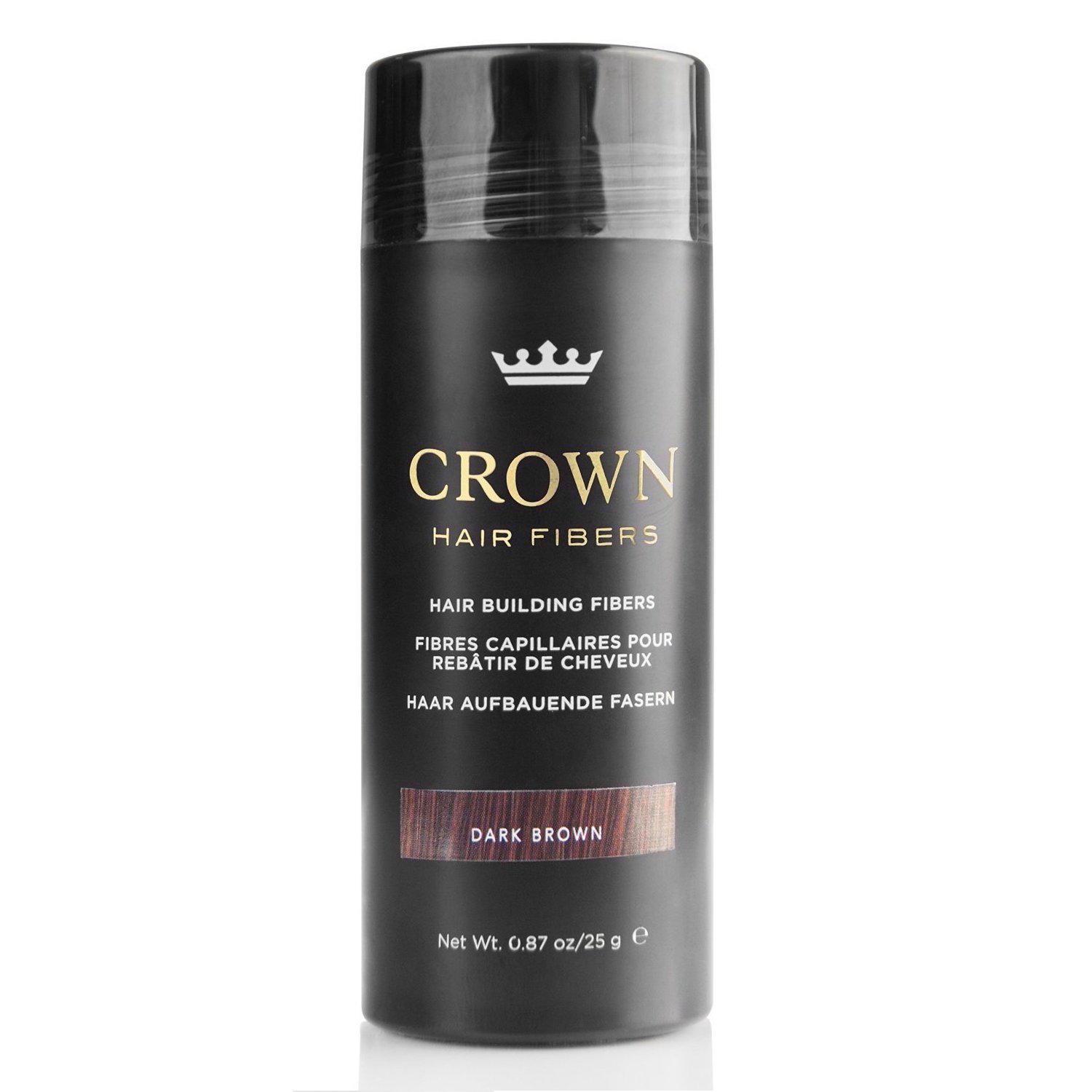 CROWN Hair Fibers
Crown provides a cosmetic solution to transform the appearance of thinning hair within a short time. The hair fibers adhere to the existing hairs and make the hair look thicker and fuller. Crown Hair Fibers instantly help cover thin hair and can be used as a root concealer or fill in powder. Suitable for both men and women, the hair loss thickening fibers help to regain confidence. The fibers applied to thinning roots of the head provide coverage in seconds; and can be washed out when done. They are also not greasy or oily, the fibers keep hair volumized and thick all day. The natural thickening hair powder in its usual container can last up to 2-3 months. Furthermore, Crown offers a 100% money back guarantee.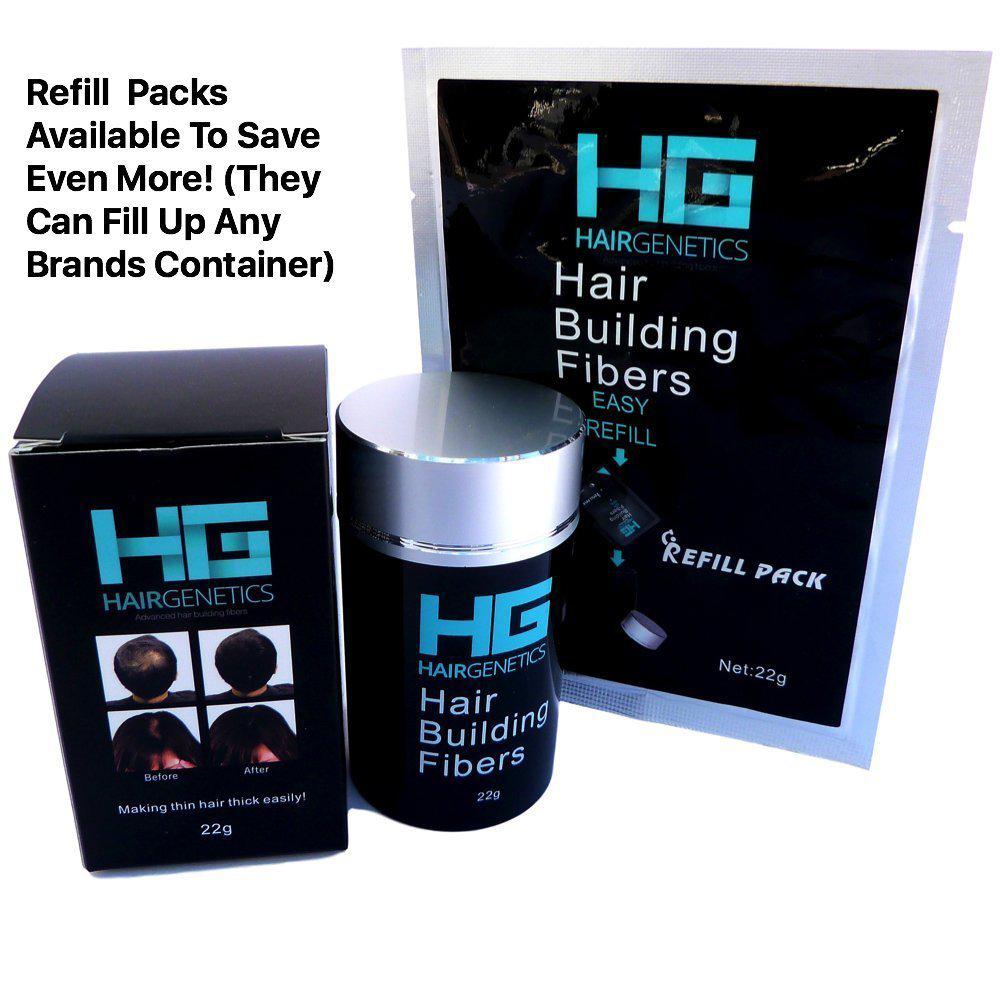 Hair Genetics Advanced Keratin Hair Building Fibers
Hair Genetics claim to regain users' confidence and self-esteem with their hair building fibers. Being quick and easy to apply, Hair Genetics Hair Building Fibers build upon existing hair to produce dramatic density and volume which are undetectable. They are made of a unique complex of keratin protein. These microscopic hair fibers intertwine with hair strands. "Magnetised" with static electricity, the fibers create a natural, thick & textured look, and will even attach to the shortest of hairs so securely that they will stay in place for hours. Hair Genetics provide a no itch guarantee with their natural ingredients. An extra perk to this brand is refill packs are available. Despite their potential in being a decent product, user reviews have revealed that the fibers are too strongly held which require a great amount of pressure to wash them out, causing even greater hair loss.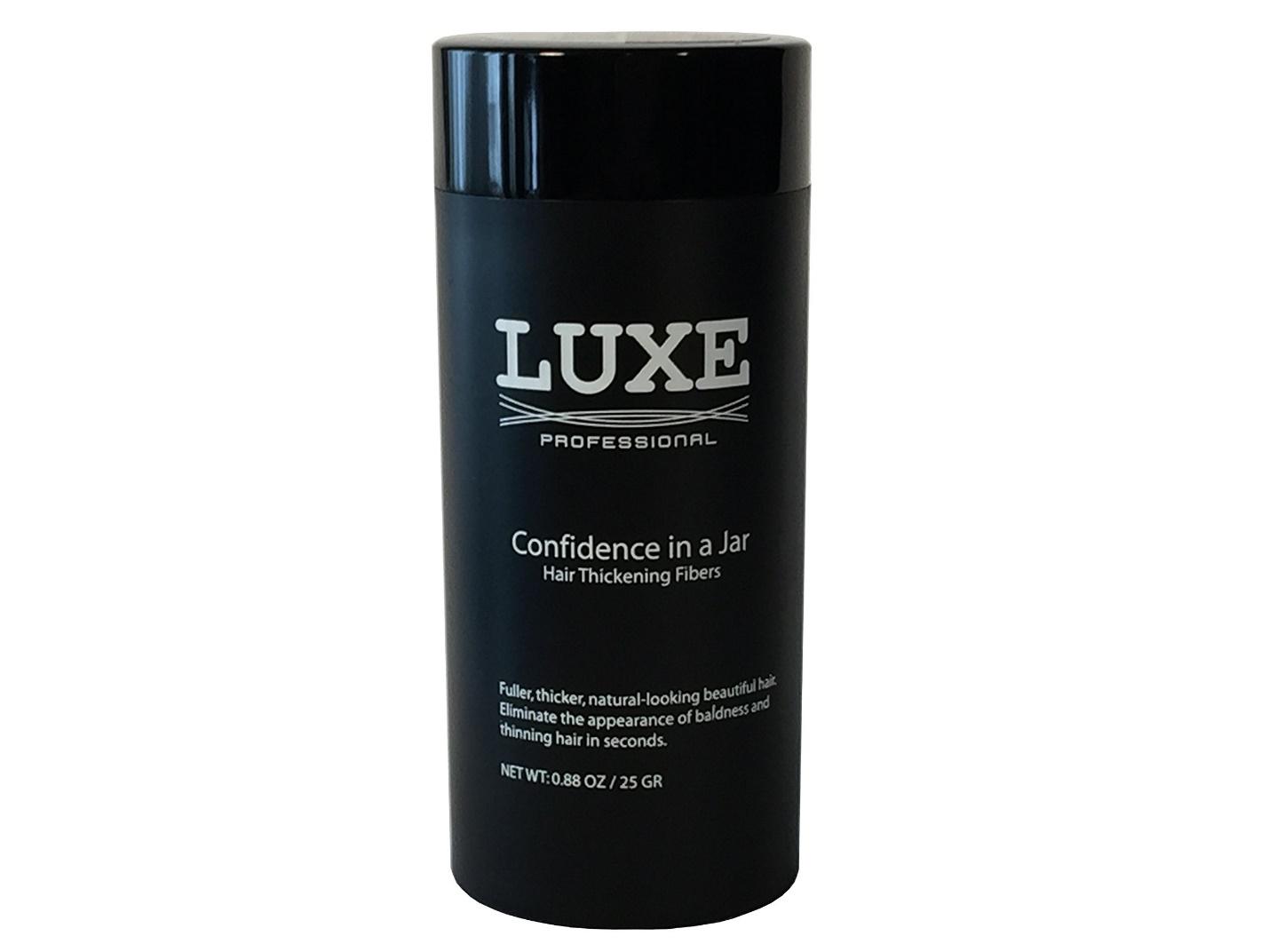 LUXE Hair Thickening Fibers
Not all hair fibers, thickeners, concealers are alike, hence not all such products can give satisfactory hair coverage. This hair loss concealer however, works fine in covering the scalp to create the illusion of full hair. Some brands of fibers are too heavy and cannot cling to the hair for a long time, simply sliding down the forehead and neck. These fibers are relatively better than other cheap brands because they are made from high quality materials, which make them safe for the scalp and instantly provide maximum coverage to the thinning area with minimum effort. They do not clog scalp pores and can be applied after Rogaine with no side effects. Nonetheless, they may still need some hair spray to keep the fibers in place. Not only that, they are prone to clumping after several hours.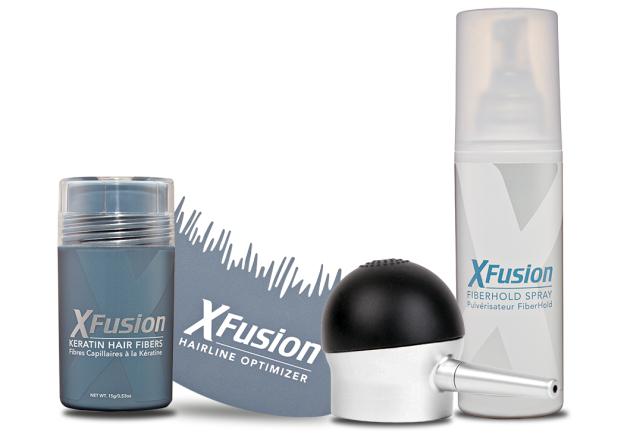 XFusion Keratin Hair Fibers
The XFusion Keratin Hair Fibers are made of pure keratin protein – the same protein that makes up human hair – to offer a natural solution to thinning hair. In a matter of seconds, hair looks significantly thicker and fuller, and scalp show-through disappears. XFusion lasts all day, through perspiration, wind and rain, and only shampoo will remove its magnetized protein fibers. They do not stain clothes or skin, even when wet. However, the fibers may be too light which causes a slight nuisance as the fibers travel around the air.

LDN Professional Hair Building Fibers
This hair fiber powder is quite easy to apply, and the look it provides is natural that combing the hair is possible. With advanced technology in natural hair fiber processing, LDN Professional Hair Building Fibers create volume that is undetectable and looks natural. The soft and tiny hair fibers have a natural static charge that help the fibers to securely bind with real hair. It is guaranteed to stay in place for the entire day without budging in wind, humidity or perspiration. Besides that, many celebrity hairstylists worldwide are known to use this product. The downside to this is that the product is not easily available and does not ship to many places in the world.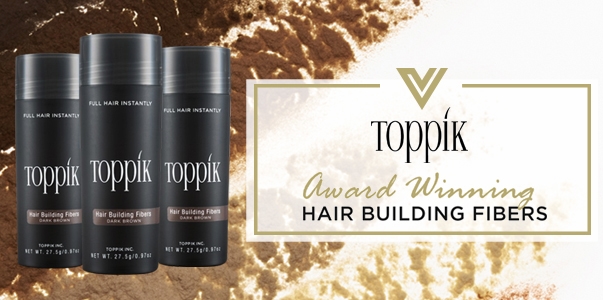 After reviewing all these products, TOPPIK Hair Building Fibers is the top choice.
Try it today! Visit https://toppikmalaysia.com/shop/ to get yours now!