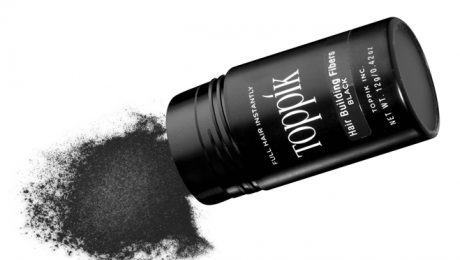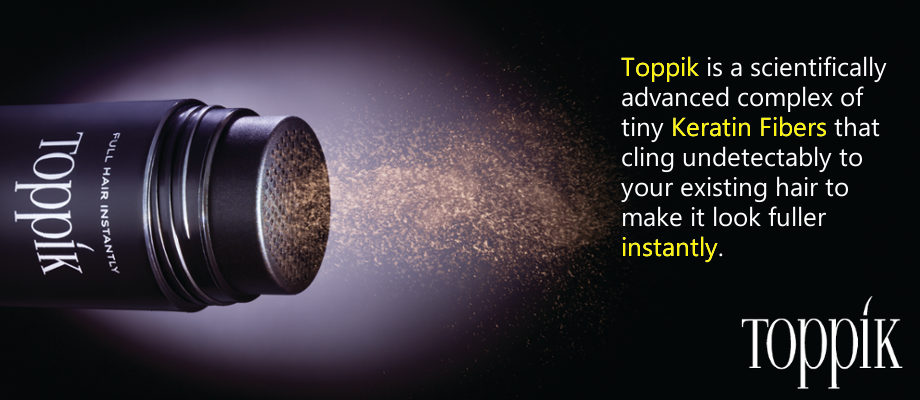 Everything You Need To Know About Toppik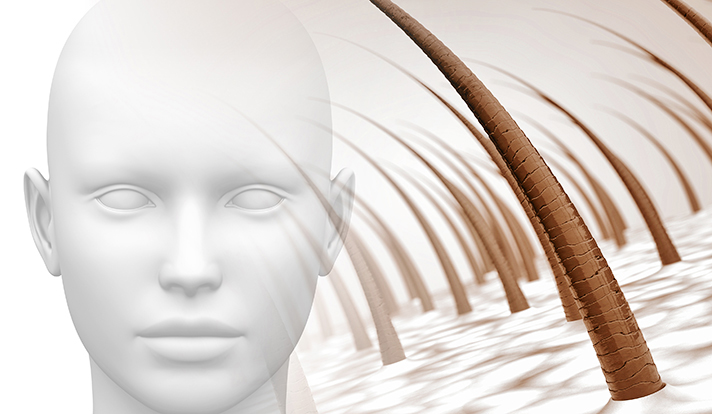 First you need to know that all natural human hair is made up of keratin protein.
Toppik Hair Building Fibres are made of the same organic Keratin protein
as your own hair and the source of these protein came from high quality wool. When you shake Toppik Hair Building Fibres onto the
hair-thinning area of your head, thousands of micro fibres
will intertwine with your own hair.
In as short as 30 seconds, these fibres will help extend and build up
more hair in order to fill-in your thinning spots.
These fibres are restructured to merge undetectably with your hair,
even from as close as two inches.
In addition, these micro fibres are charged with static electricity
to ensure a secure bonding so that they will stay in place all day and night,
in even the strongest wind or hardest rain.
Yet Toppik Hair Building Fibres removes easily with shampoo.

Due to the nature of the product to be compatible with hair loss treatments
such as minoxidil (Rogaine) , finasteride( Propecia) or dutasteride, it is totally recommended by doctors worldwide.
It also works amazingly well with hair transplants.  No doubt, it is one of the safest
and most effective option in concealing thinning hair.
In fact, it is so scientifically advanced that it is unlike anything
you have ever seen or use before. While taking medication to cure your
hair loss problem or enduring temporary post-operative thinning,
you could still look great by making up your hair with Toppik products.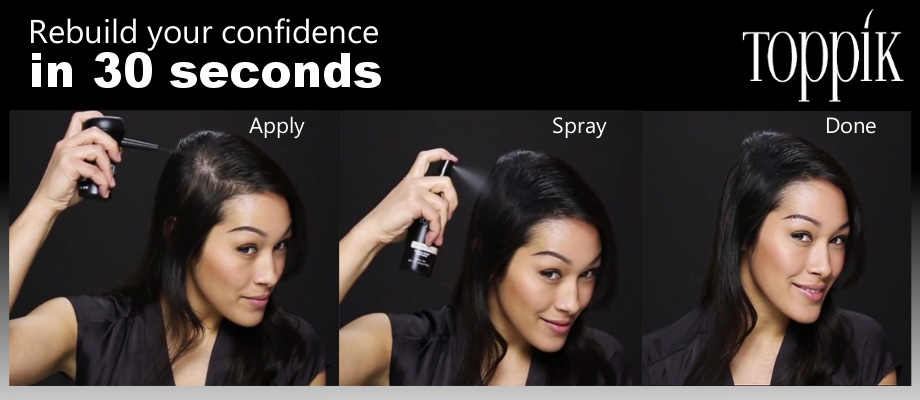 Toppik never discriminate against gender, it is ideal for both men and
women in any stage of hair loss. No matter the condition, if you are concerned
about visible hair loss, Toppik will boost up your confidence
and excitement by giving you more hair even if your real hair is as
threadbare as an old rug. By combining your own thinning hair with the organic
Toppik Hair Building Fibres, you will instantly see a fuller and thicker set
of hair in the most natural way possible than you could ever imagine.
That's not all as you will even be able to style your hair in various
younger looking ways that you've all but given up on.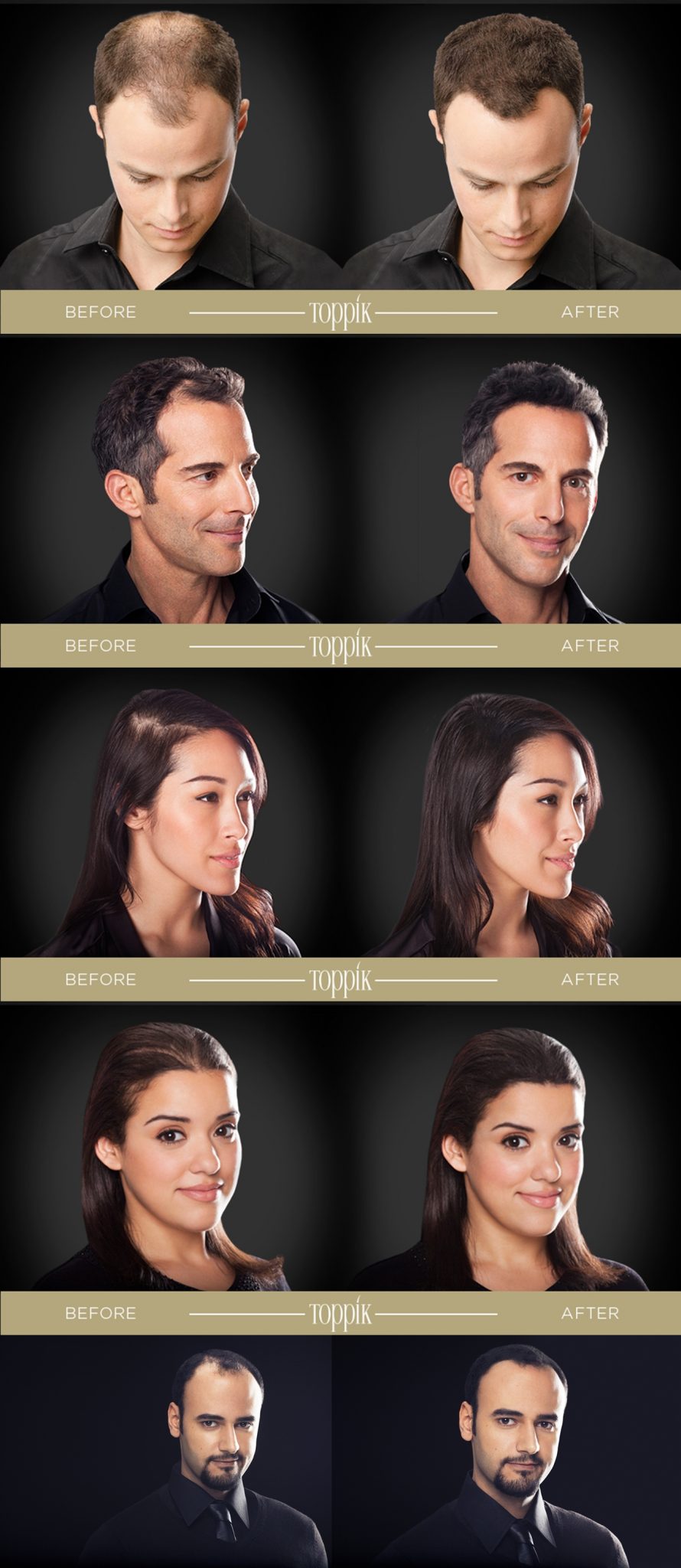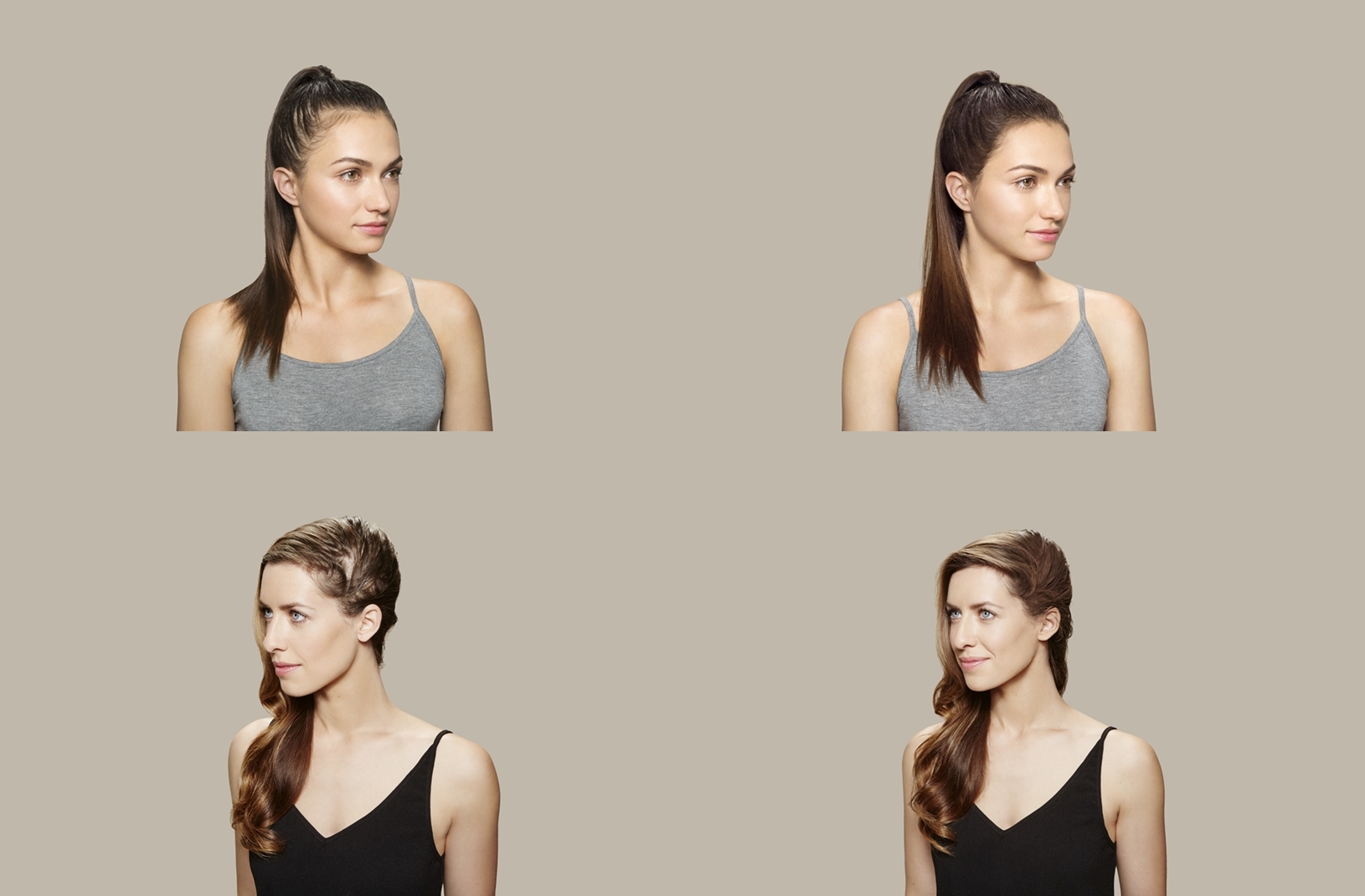 You'll be amazed how these Hair Building Fibres transform your thin,
colorless, Gollum-like hair becomes thick and full before your very eyes.
This entire transformation takes place in about 30 seconds. Fret not, as Toppik is available in all natural hair colours to blend perfectly
with your original flock. Toppik is available in all natural hair colors.
The packaging comes in an elegant, discrete moulded container specially
designed to dispense the fibres through 167 digitally optimized openings
making application super easy. In fact, after a few times,
you won't even need to look in a mirror to do it.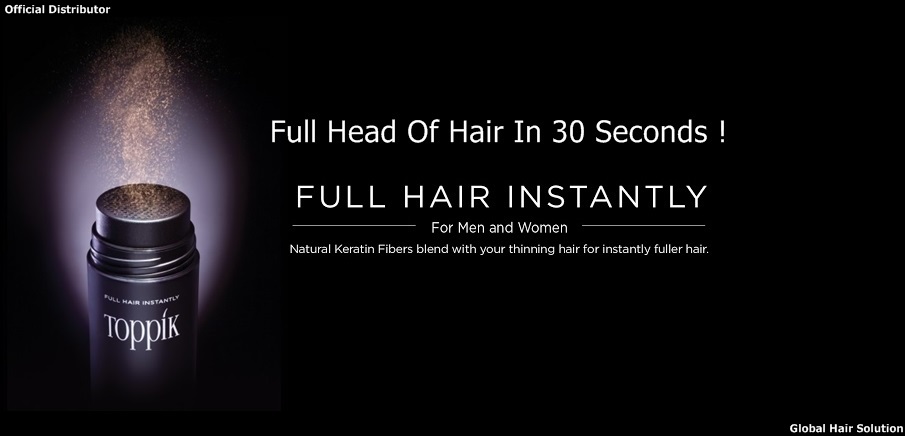 But at the end of the day, it is indeed true that hair loss may be
disheartening, demoralising, and embarrassing. If surgeries are not an option
and the limited medications and treatment do not work,
no amount of clever cutting techniques, special dyes or coloured powder
could camouflage the condition. Even volumizing shampoos and related
hair products are proven to not be able to hide the condition of hair loss.
Hair building fibre is the only known safe and natural way to eliminate the appearance of baldness and thinning hair yet many still do not know about this treasured product.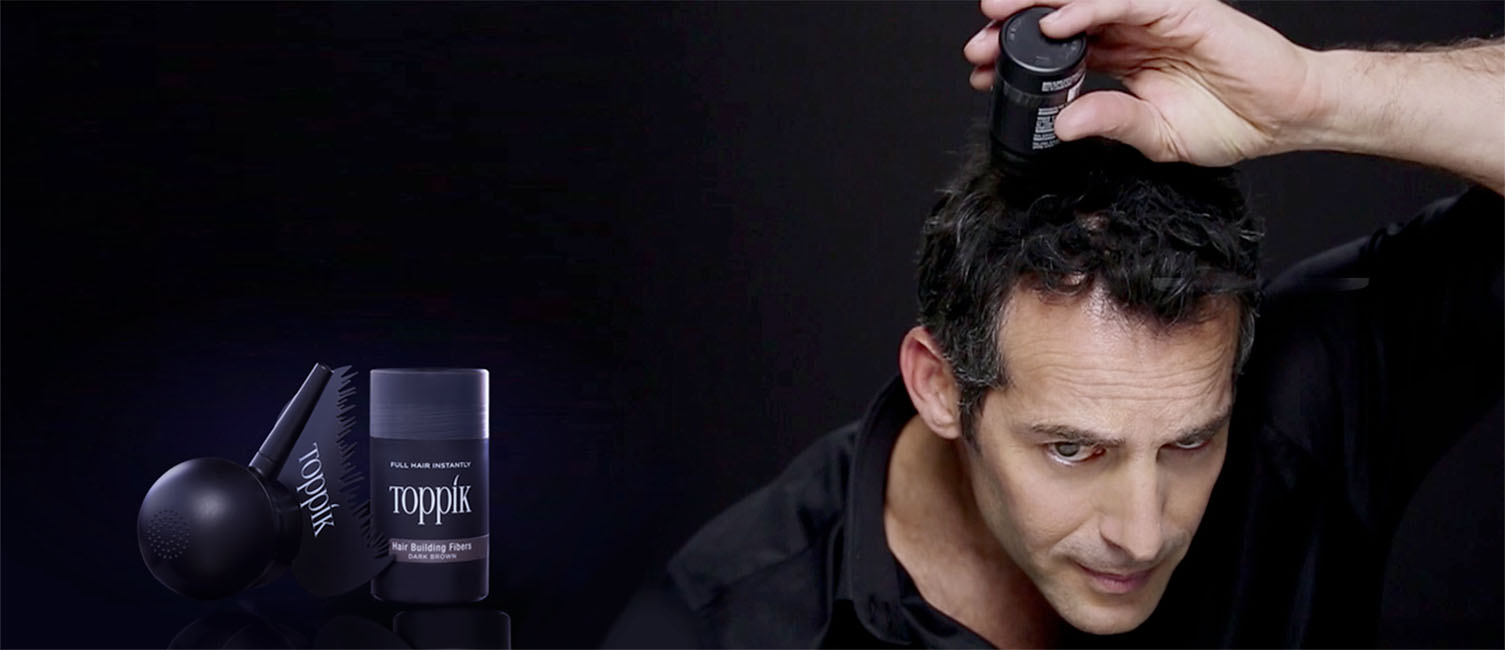 Let's spread the awareness of hair loss and spread the information
of such valuable product called Toppik Hair Building Fibres and
how it is really works while staying safe, convenient and affordable.
More about Toppik at www.toppikmalaysia.com
Male Pattern Baldness Encounter

If you are a man, you should know about this condition inside out as
it is the most common type of hair loss in men.
Nearly two out of every three men will begin balding
by the time they are 60 and people as young as 20 years old have been showing sign of balding.
The earlier it begins, the more severe it will likely become.
If you are a woman, it's no surprise if you notice this all around you.
It could be your partner, your father, your brothers, your relatives, your friends or just plain strangers.
I even play a game with myself when I am going out to see how
many men with Male Pattern Baldness that I can find. Even in the most desolated of places,
I would find a minimum of three people with such condition in an hour.
Either I am a very observant person or this condition is really common.
I would like to believe both are true.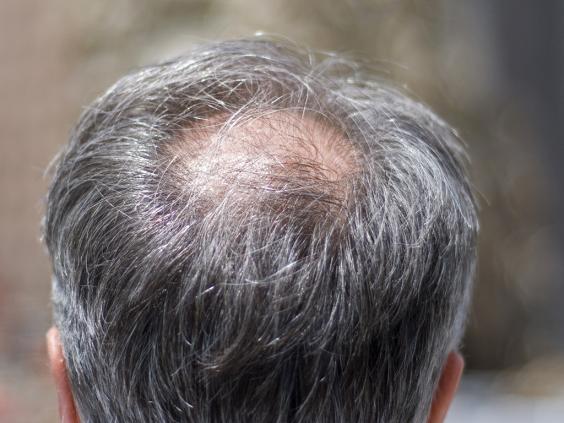 When I was young and adorable, I used to ask my uncle about his balding head,
and he would tell me different answers each time I asked.
"Oh, Uncle thinks too much that's why all my hair is
falling off" "Uncle ate too much salty food so you should be careful with your salt intake"
"Uncle is getting old, old people lose everything, money, memory, hair".
While his answer is not hundred percent accurate, it does hold a tiny amount of truth in them.
For example, overthinking could be interpreted as stressed and that
could contribute to hair loss in general.
While Male Pattern Baldness is a type of hair fall disease,
it is specific in following a pattern of receding hairline and hair thinning on the crown.
Typically, it begins at the hairline above the temples and apex of the scalp.
As it progresses, hair becomes finer, shorter, and thinner with the hairline gradually receding to
form an "M" shape and eventually an upside down "U" shape or "n" shape.
The rim of hair at the sides and rear of the head remains for it is rare for
it to progresses to complete baldness.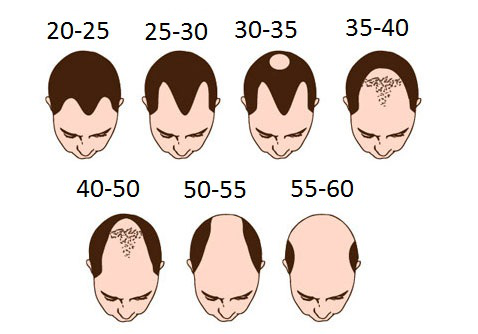 When my uncle gets older, his hormones would be a little bit out of place.
That actually happen to everyone with age and Male Pattern Baldness is primarily
related to genetic predisposition and male sex hormones.
My uncle could not choose what goes inside his genes as those are hereditary,
meaning he got the traits from the family and my uncle could not direct his
hormones to be secreted properly and work properly.
This mean to date, there is no known way to prevent male pattern baldness.
Understandably, my uncle and all men suffering this condition are frustrated, embarrassed and upset.
When I gets older, like everyone else, I spent a lot of time online.
My uncle is always dear to me so I have been doing some research
on the internet in hope to help lighten his plight.
I stumbled across www.toppikmalaysia.com and after I spent some time
understanding the website contents, I made my purchase online.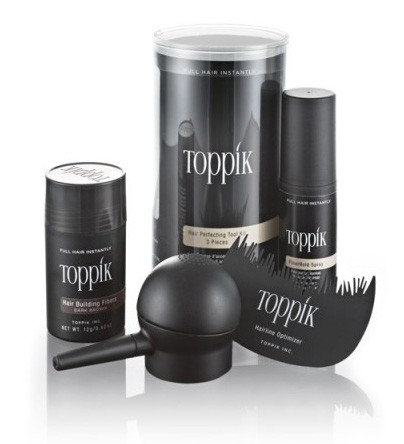 The next night we have a grand family dinner to celebrate my grandma's 80 years old birthday.
I took the time to drove to my uncle's house earlier and as I arrived,
my uncle and his whole family were preparing themselves.
My uncle welcomed me and instantly asked me to pick up a tie.
I chose one and asked him to seat in front of a mirror. I told him to just relax
and let me work on him for 5 minutes.
He thought I wanted to help him wear his tie but
as I took out the sleek black bottle of Toppik Hair Building Fibres and shake them gently on his hair,
he was surprised but did not protest.
I was actually very nervous but since I had watched a lot of videos of people using the product online,
I kept my calm and finished my work. After 2 minutes, it was done.
My uncle has a full set of hair. We looked at each other for a moment before he stood up,
screamed in excitement and went running to show his wife and children.
I have never see him so happy in life.
Log on to www.toppikmalaysia.com to find out more about this keratin protein that could
enhance your life and the lives of your loved ones.
Male Pattern Baldness Storyline Written BY
WJ
Global Hair Solution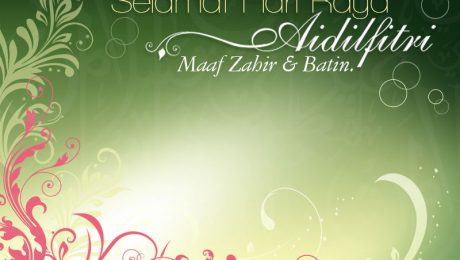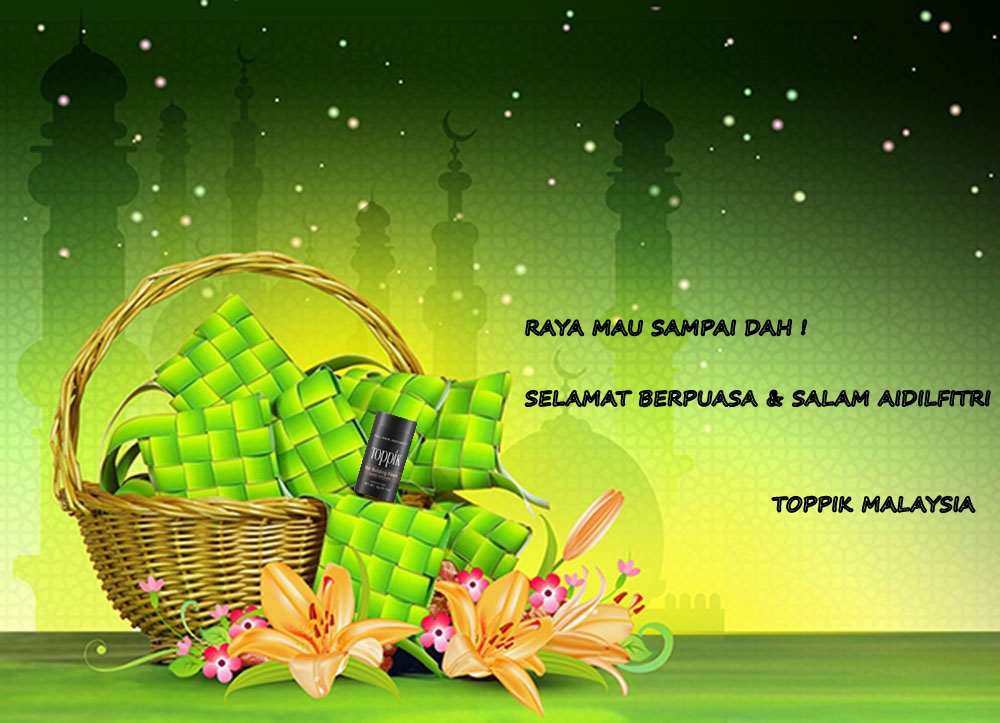 Tips Aidilfitri Bersama Toppik Malaysia ( Selamat Berpuasa Dan Hari Raya  )
Umat Islam di seluruh dunia masih sedang menunaikan ibadah puasa dalam bulan Ramadhan in.
Namun, ramai yang kini mula sibuk membuat persiapan menyambut ketibaan 1 Syawal yang bakal menjelang pada bulan hadapan.
Persediaan untuk musim lebaran boleh dikatakan bertumpu kepada 3 kategori yang utama iaitu rumah, juadah dan persiapan diri.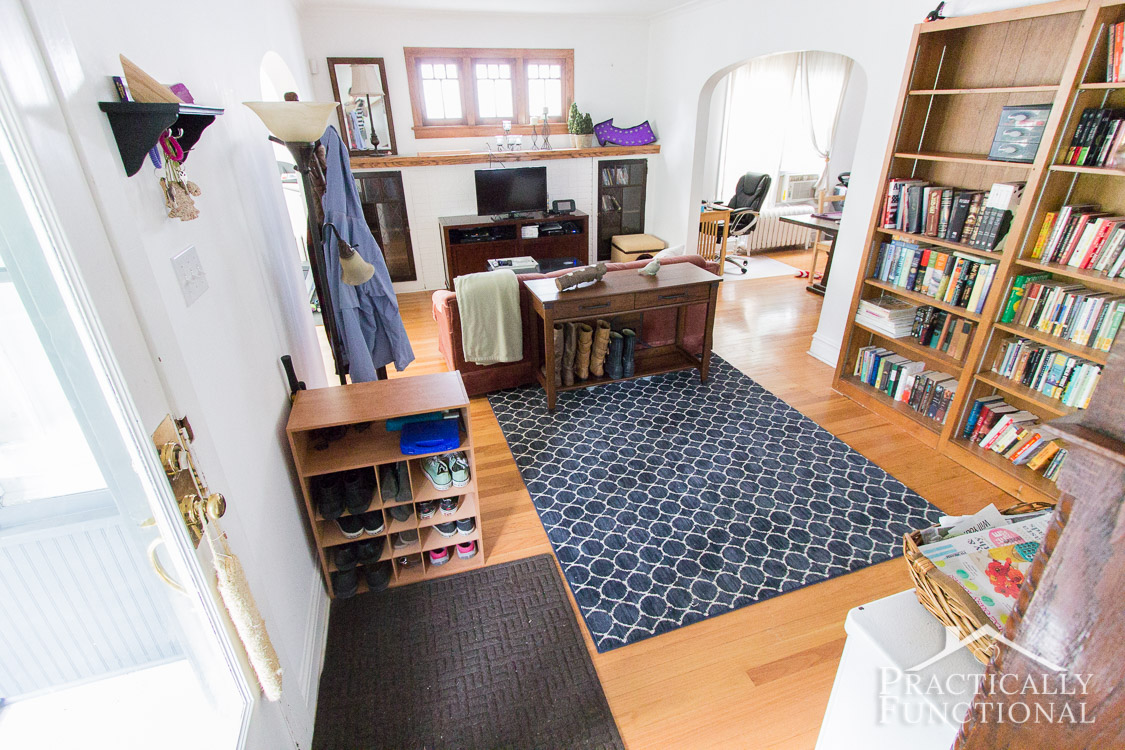 Keadaan rumah sebaik-baiknya dalam keadaan bersih, kemas dan teratur semasa sambutan suatu perayaan itu diadakan dan Hari Raya Aidilfitri tidak terkecuali.
Barang-barang lama yang tidak terpakai harus dikendalikan supaya tidak menyemakkan ruang rumah, bahagian rumah yang usang dan rosak harus dibaiki dan ditambahbaik manakala kawasan rumah harus disapu, lap atau dicuci untuk mengelakkan kekotoran.
Aktiviti mengemas rumah bukan sahaja memastikan keadaan rumah senantiasa mantap, selamat dan selesa didiami malah boleh mengeratkan silaturahim ahli keluarga ketika semua orang berganding bahu dan saling membantu.
Ini memudahkan perhiasan untuk diatur, contohnya seperti bunga-bungaan, lampu kelip-kelip, reben, patung, bantal, wangian, bingkai gambar dan sebagainya.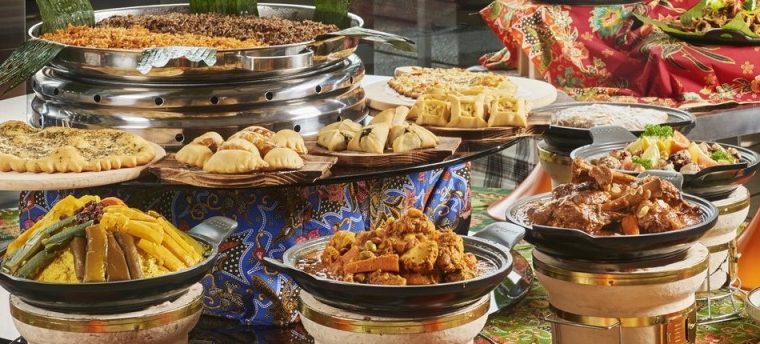 Suatu persediaan yang tidak boleh berkurang adalah juadah raya.
Juadah raya boleh dikatakan adalah elemen yang dinanti-nantikan oleh setiap golongan tidak kira tua atau muda dalam musim perayaan.
Antara makanan tradisional yang dihidangkan semasa rumah terbuka pada hari raya adalah seperti rending,
ketupat, lemang, laksam, nasi impit dengan kuah kacang, roti jala dengan kuah kari,
lontong dengan sayur lodeh, sate, serunding dan juga sajian tradisional daerah masing-masing. Yang paling digemari adalah kuih-muih serta biskut-biskut yang disimpan di dalam balang-balang lutsinar. Snek begini bukan sahaja menjadi penyeri meja malah boleh dijadikan
bahan pemberian atau buah tangan semasa berkunjungan.
Biskut dan kuih yang beraneka bentuk, rasa dan warna sering dinikmati
semasa saudara-mara dan sahabat handai berborak-borak atau menghabiskan masa bersama
Selain persiapan tempat kediaman dan juadah-juadah enak, setiap orang juga akan sibuk menyediakan pakaian, kasut dan aksesori
yang baru untuk diri dan keluarganya agar tampak segar dan menarik di pagi Hari Raya Aidilfitri nanti.
Tidak dinafikan, banyak modal dan usaha yang diperlukan untuk menempah
pakaian yang secocok untuk seisi keluarga, kasut yang bersesuaian dan aksesori yang terbaru.
Kaum wanita, khususnya, akan mula merancang beg tangan yang akan digunakan,
kerongsang baju yang sepadan, barang kemas yang anggun dan kosmetik
yang menyerikan wajah ala-ala pelakon Korean. Namun segala persediaan tersebut tidak akan lengkap
tanpa keadaan rambut yang tampak sihat dan lebat.
Masalah keguguran rambut bukan sahaja menjejaskan penampilan diri yang menawan
malah akan mengundang banyak pertanyaan, kritikan dan juga salah faham mengenai
soal umur ketika kaum keluarga dan kenalan berkumpul.
Kejadian sebegitu sudah pasti akan mempengaruhi perasaan dan mentaliti
seseorang ke arah yang kurang menyenangkan.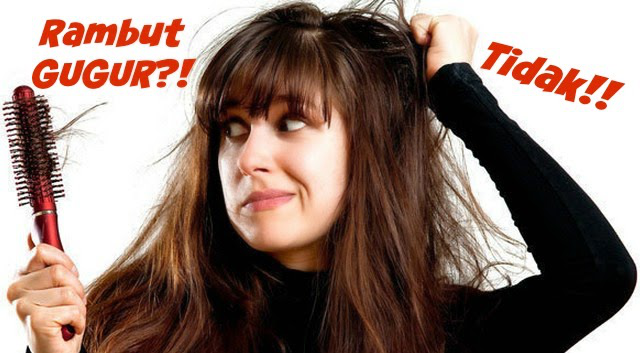 Bayangkan apabila anak buah muda yang baru belajar bercakap memanggil anda nenek atau datuk
semata-mata kerana keadaan rambutmu yang jarang dan nipis,
sama dengan keadaan rambut orang tua yang berusia hampir tujuh puluh tahun.
Semasa anda mengenakan pakaian dan fikiranmu melayang ke soalan-soalan seperti,
'Baju Kebaya yang mana satu yang bersesuaian dengan keadaan rambut saya yang hampir botak?
Patutkan saya memakai songkok sahaja tatkala rambut yang ada terlampau sikit?
Apa gunanya sekiranya memiliki bahan kosmetik berjenama dan kemahiran bersolek
yang arif sekiranya wajah yang jelita disolek tidak diserikan dengan rambut yang ikal mayang?'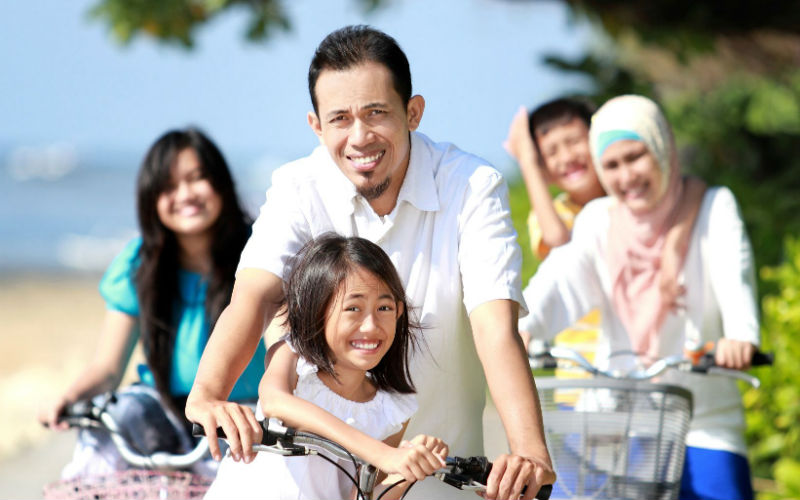 Usah stress dan risau lagi kerana penyelesaiannya telah lama ditemui 
dan telah sampai ke Malaysia!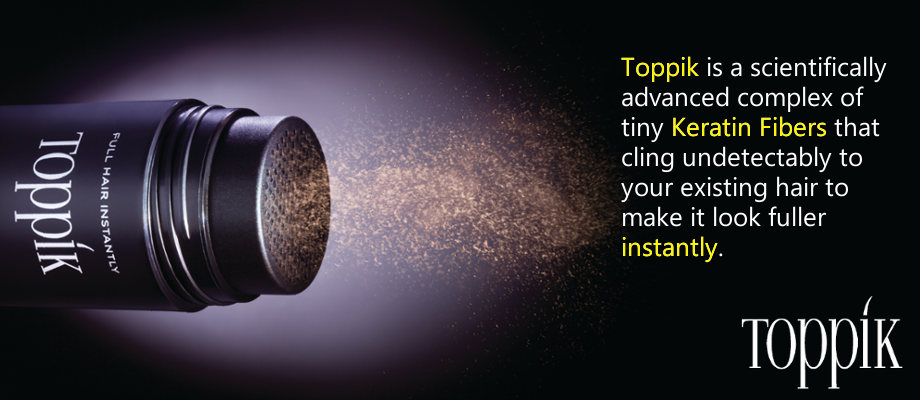 Produk berjenama Toppik adalah produk hebat yang boleh membuatkan rambut
anda nampak lebat dalam masa sesingkat 30 saat! Ini langsung tidak memberi
beban kepada persiapan raya anda.
Langkah pertama adalah dengan meletakkan Toppik Hair Building Fiber
ke atas bahagian rambut menipis di kepala, kemudian disembur Toppik Fiber Hold Spray
untuk mengukuhkan penggunaan fiber tersebut supaya lebih tahan lama dan bermaya.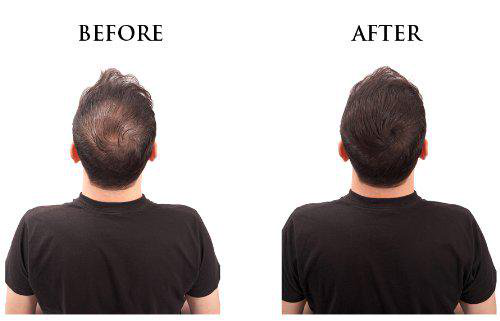 Menurut laman web Toppik Malaysia, produk ini menggunakan gentian
halus yang dikenali sebagai fiber mikro yang melembarkan sistem struktur rambut yang sedia ada.
Bahan aktif yang digunakan di dalam fiber adalah protein keratin tulen organik,
sama seperti rambut semula jadi manusia.
Protein keratin ini diperbuat daripada bulu biri biri dan dijamin HALAL !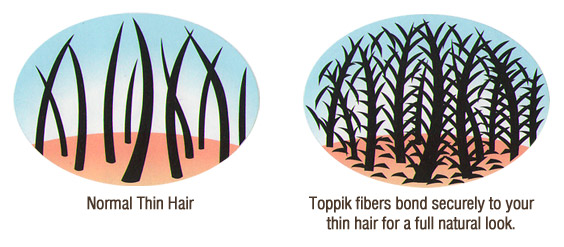 Melalui proses yang unik, fiber mikro organic ini disusun semula untuk bergabung
dengan gentian rambut semulajadi anda. Anda serta-merta akan kelihatan lebih menawan
dengan kepala yang mempunyai rambut yang tampak tebal dan bersinar.
Produk ini mempunyai vitamin dan vitamin c dan langsung tidak mempunyai bahan kimia tambahan yang lain.
Lebih banyak maklumat menarik mengenai produk kosmetik rambut ini boleh didapati di Toppik Malaysia
menerusi pautan www.toppikmalaysia.com
Sebarang pembelian juga boleh dilakukan di pautan yang sama dengan
harga yang berpatutan dan servis penghantaran yang paling memuaskan.
Dengan penggunaan gentian fiber Toppik, hari raya yang akan datang akan  lebih berseri dan bermakna.