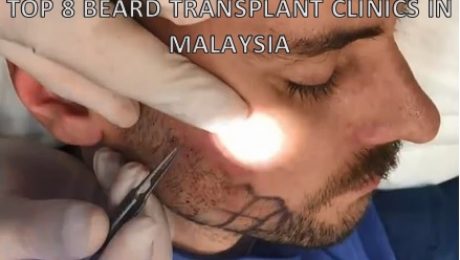 Not everyone is blessed with beard growing genes after puberty. Just like height, either you have it, or you don't. But that is no longer the case for growing a thick beard, as beard transplants are available now in Malaysia! You can get that lumberjack look you've always dreamed of, by transplanting hair follicles from the back of your head to your face, allowing you to grow your beard naturally. Here are some of the finest hair clinics in the nation offering beard transplants.
1. Glojas Health Clinic
Dr. Jas and Dr. Ali are known for hair restoration treatments including Smart FUE, but other services are provided as well, such as cosmetic surgery, skin treatments, and facial hair transplants. Glojas offers hair transplants to the beard, eyebrows, moustache, and sideburns as well the cheek beard. Even areas where hair has never grown before can be treated. Also, their facial hair transplants can be used to conceal moles, acne scars and other types of scars. The procedure is available to both men and women.

2. Klinik Dr. Inder
Their clinic has been popular with clients requesting for beard transplants, from once a month to once a week recently. The number or grafts to be transplanted from the scalp to the face ranges from 500 to 2000. Not only that, the results are claimed to be permanent. Post-care treatments are included in the service and there is plenty of guidance for recovery.
3. Dr Shah Hair Clinic

Dr Shah Hair Clinic offers very competitive prices for high quality services. Their treatments are affordable and are recommended by many. After the procedure, results can be seen in a few months. The hair transplant clinic has been operating for more than 10 years and the team has sufficient experience and training to ensure professionalism.

4. Dr Ruban's Skin & Hair Clinic
Their technique involves harvesting the hair follicles from the back of the scalp. The grafts would then be transplanted to the desired area using micro insertions. Design is also very important in their procedures, whereby the team makes sure the final result is natural-looking.

5. Klinik Terry Lee Sdn Bhd
This aesthetic clinic provides various services, and beard transplants are one of them. The FUE hair transplant technique can also be applied on the eyebrows, moustache and sideburns. Without using any scalpels or stitches, the treatment sessions require minimal healing time. In addition, Gary Yap and Pauline Tan are the ambassadors for this clinic. There are two Terry Lee clinics in Ipoh, one in Petaling Jaya, and one in Desa ParkCity.

6. DHI Malaysia
Using their very own DHI technique, the facial hair restoration process is made possible with patented DHI specialised tools for implantation. This enables complete control of the depth and direction of the implanted hair, hence achieving natural looking results. DHI takes pride in following a meticulous step-by-step process from designing the beard to controlling the angle of each hair follicle. They are determined in ensuring that the symmetry is accurate and there is a natural pattern of the intended shape of the beard and moustache.

7. Hair Transplant Solutions @ The KL Sky Clinic
Located in KLCC, Hair Transplant Solutions use high precision tools to carefully select hair follicles from the selected donor area (usually the side or back of the head) after analysing the suitability for the treatment. The beard design is customisable with photo reference and agreed upon with the client before starting the transplant. Then, the doctor will calculate the number of grafts needed for the procedure. The process is pain-free with the FUE method. This clinic offers beard transplants as one of their main services. Furthermore, they have their own in-house hair stylist to assist the medical team in achieving the perfect design.

8. Nexus Clinic
The facial hair transplants conducted in Nexus Clinic are unique because they are done by Europe's most preferred hair transplant surgeons. They specialise in beards, moustaches, goatees, eyebrows and sideburns. The FUE hair transplant technique is suitable for all patients of all ethnic backgrounds. Moreover, patients with sparse facial hair, patchiness or any facial scars are recommended to try the beard transplant procedure. Nexus Clinic can be found in Kuala Lumpur and Cyberjaya.
After a beard transplant, patients are advised not to shave for at least a week. While waiting for the beard to grow longer, try TOPPIK Hair Building Fibers to thicken the beard and cover thinning spots instantly! The fibers can be used in any part of the head and face. Visit https://toppikmalaysia.com/what-is-toppik/ to find out more.

The most populated area in Malaysia would definitely have many different facilities available in every neighborhood. A drive to the nearest hair treatment centre in KL and Selangor would take an average duration of less than 30 minutes. This is convenient for those who wish to seek the ultimate hair solution without having to travel far. Here are some of the top hair treatment centres in the city and the suburban areas.
1. Premier Clinic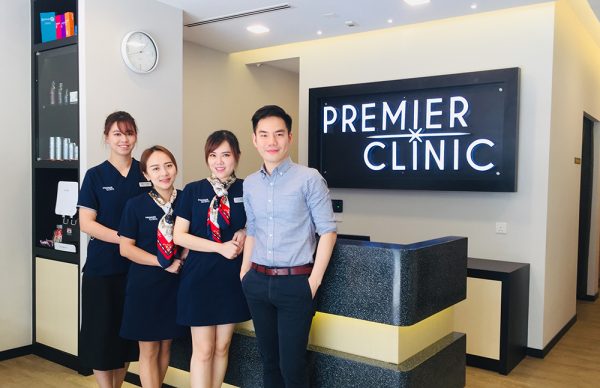 You can find Premier Clinic all over the Klang Valley, such as in Taman Tun Dr Ismail, Bangsar Baru, Kuala Lumpur, Cheras, Mont Kiara and Puchong. The clinic has innovative aesthetic doctors and a dedicated team to provide a comprehensive range of aesthetic treatments. They are sure to utilize some of the latest, most effective and reliable equipment and machines. Also, they offer free professional consultation to their visitors. Examples of their hair treatment services include Follicular Unit Extraction (FUE), Hair Regrowth Injections (HRI), Mesotherapy, laser hair therapy, and Platelet Rich Plasma (PRP) therapy. Their locations and contact information can be found on their website.
Website: premier-clinic.com
2. Klinik Dr. Inder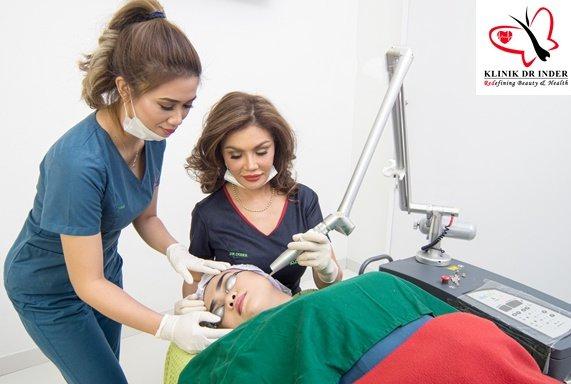 This well-established medical aesthetics clinic is exceptionally popular for their hair loss treatment services. The clinic will celebrate its 30th anniversary in 2021. Located in Seksyen 13, Petaling Jaya, it is convenient for PJ-ians and people travelling from KL and Selangor to visit this award-winning clinic. Patients are highly advised to make an appointment to prevent any disappointment due to the busy schedules of the team.
Address: P-G-022, Centrestage, Jalan 13/1, Seksyen 13, 46200 Petaling Jaya, Selangor.
Phone: 03-7932 1818
Website: klinikdrinder.com
Ageless Medispa Dr. Alice Clinic

With more than 30 years of experience, Dr. Alice is the founder and primary physician of this clinic. Besides being skilled in what she does, she is mutilingual. She can speak English, Malay, Hokkien, Tamil, Hindi, and Punjabi. The clinic's inexpensive hair loss treatment services include HRI, Mesotherapy, FUE, and laser hair therapy.
Address: 257, Jalan Maarof, Bangsar Park, 59000 Kuala Lumpur.
Phone: 03-2095 0458
Website: dralicemd.com
Beverly Wilshire Medical Centre

This medical aesthetics clinic offers PRP therapy, FUE, Mesotherapy, HRI, laser hair therapy, and other hair treatments. In addition, their facilities are state-of-the-art and luxurious. The consulting physician, Dr. Wong, has over 40 years of experience. You can find 4.Beverly Wilshire Clinic in Petaling Jaya and Kuala Lumpur.
Petaling Jaya
Address: L1-03, Level 1, 3 Damansara Mall, No. 3, Jalan SS 20/27, Damansara Utama, 47400 Petaling Jaya, Selangor.
Phone: 03-7710 6888
Kuala Lumpur
Address: No. 237, Level 6, 8 & 9 Kenanga Tower, Jalan Tun Razak, 50400 Kuala Lumpur.
Phone: 03-2118 2888
Website: beverlywilshiremedical.com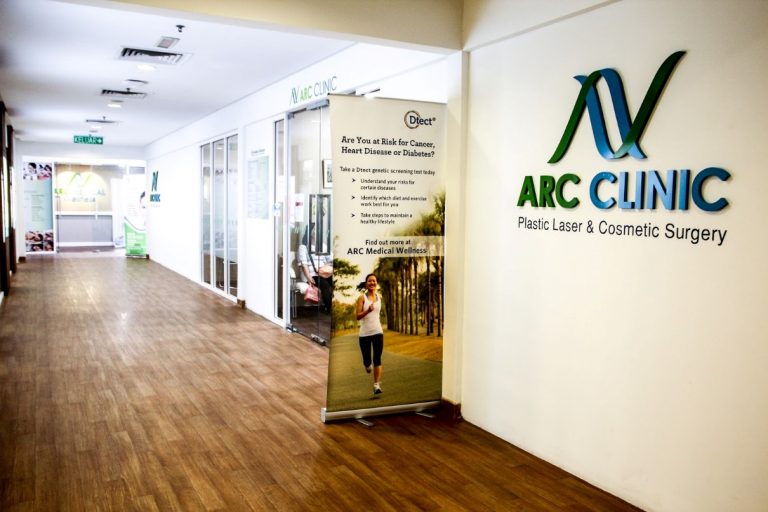 ARC provides medical aesthetic, wellness and anti-aging solutions to the public. Examples of their hair loss treatments are HRI, FUE, PRP therapy, and treatment for male and female pattern baldness. There are outlets in Ara Damansara, Mid Valley, Pantai Hospital, and Assunta Hospital.
Website: arcmedicalgroup.com.my

Patients who have undergone their hair loss treatments recommended this clinic for their efficiency and effectiveness in their service. Although the pricing is on the high end, the sessions such as PRP therapy, HRI, and Mesotherapy are still affordable. Dr. Chong Clinic is available in Kepong and Shah Alam.
Kepong
Address: 37, Jalan Metro Perdana Barat 1, Taman Usahawan Kepong, 52100 Kuala Lumpur.
Phone: 03-6179 3157
Website: drchongclinic.com
7. My Bliss Clinic

Dr. Elson is highly qualified as a medical aesthetics doctor with more than 17 years of experience. They offer HRI, Mesotherapy, PRP therapy, and treatment for male and female pattern baldness. Most of the reviews online remarked that the treatments are professional and effective. Not only that, this clinic has won several awards recently.
Address: Publika, Lot 1&2, Level G2, Jalan Dutamas 1, Solaris Dutamas, 50480 Kuala Lumpur.
Phone: 03-2300 0268
Website: myblissclinic.com
8. Dr. Ko Clinic

Founded by Dr. Ko Chung Beng in 1997, Dr. Ko clinic has been servicing the community with a wide range of procedures such as dermatology and cosmetic surgery. For having over 20 establishments carrying the name, Dr. Ko clinic has transformed from a small clinic into a successful chain over the years. You can undergo laser hair therapy, FUE, and Mesotherapy at their clinics. Further information can be found on their website.
Website: koskinspecialist.com
Head on to https://toppikmalaysia.com/products/toppik-fibers/how-toppik-work/ to find out how you can achieve a full head of thick hair within 1 minute!