Toppik Hair Fiber Technology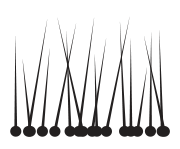 HAIR STRANDS BEFORE TOPPIK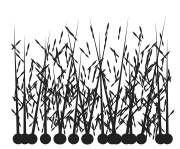 HAIR STRANDS AFTER TOPPIK
NATURAL MAGNETISM
Toppik gives the instant appearance of a thick, full head of hair. Toppik Hair Building Fibers are actually natural Keratin of the highest grade, the same type of protein found in real hair. The Fibers have a strong natural static charge that creates a magnetic effect, tightly binding Toppik Hair Building Fibers to even the finest strand of human hair. The results have changed the lives of millions of women and men in various situations, ranging from fine or thinning hair to alopecia.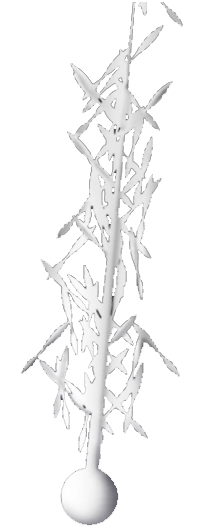 THE TOPPIK DIFFERENCE
Not All Fibers Are Created Equally
Fashioned out of the most premium Keratin derived from a natural wool source, Toppik Hair Building Fibers are nearly identical to human hair, blending naturally and undetectably. Other Keratin fibers are derived from lower-grade sources like fish bones, nails and hooves, making their texture and appearance lack in comparison to Toppik's topmost quality.
The natural Keratin used by Toppik has an innate static charge that holds the Fibers to any hair type. Imitators made of cotton, plant-based materials and rayon do not have this natural static charge. Consequently, there is nothing attracting them to your hair, so they tend to clump, shift, fall to your scalp and look unnatural. Meanwhile, Toppik stays securely in place, latches on through the toughest weather and remains oblivious to perspiration.
Why wait? Get fuller, thicker-looking hair right away.