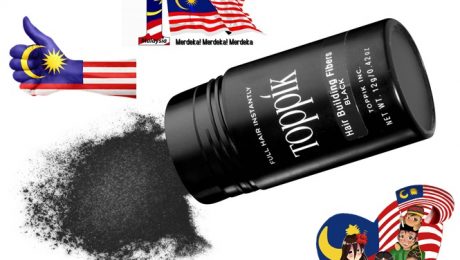 Toppik ON Merdeka Hair MakeOver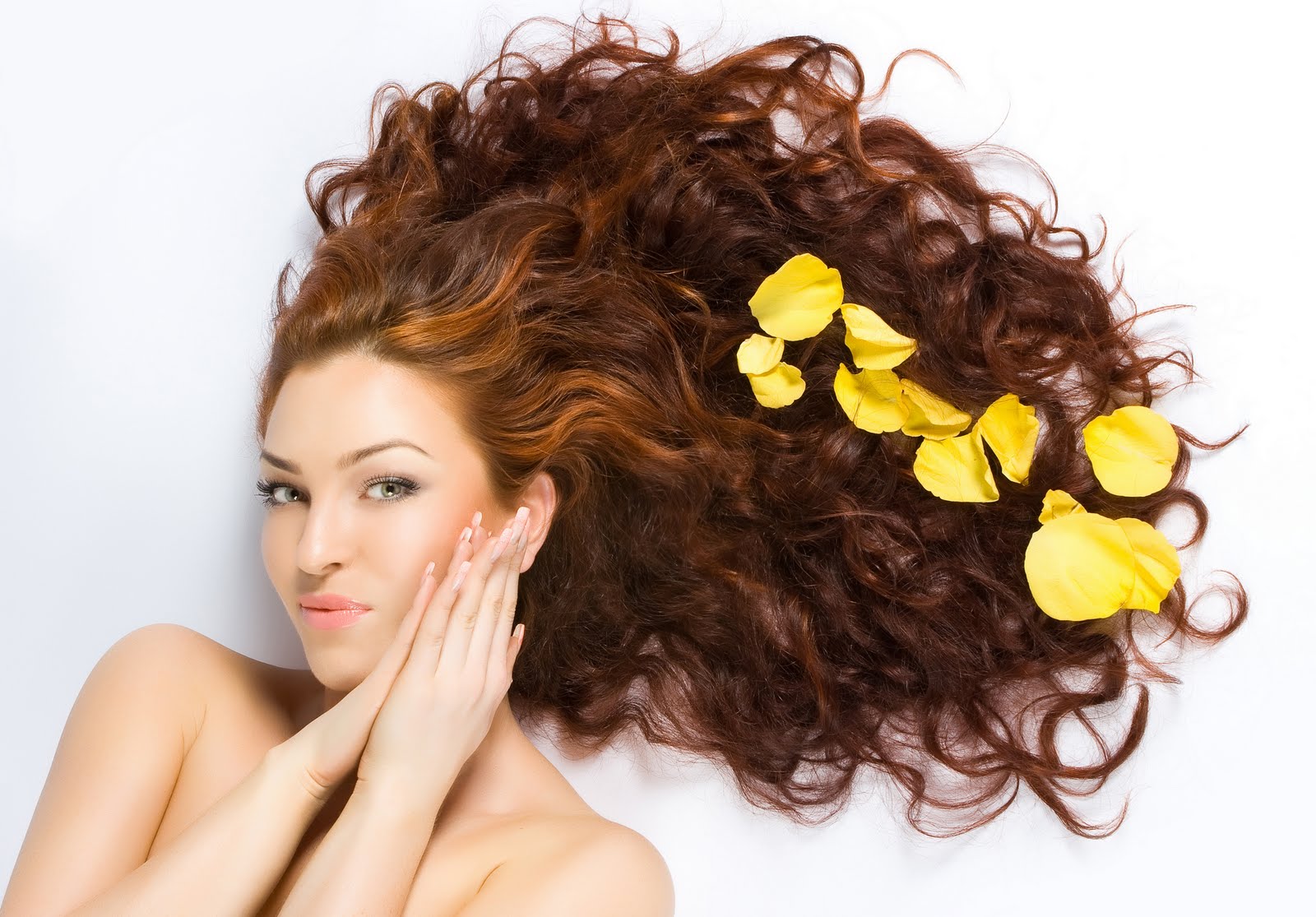 Hello and Salam Sejahtera.
I am sure everyone notices that there is currently a grand makeover
happening all around us. Most roads are getting nicely decorated with our
country's flag, the Jalur Gemilang, so are most buildings, from huge
multimillions skyscraper to small humble private home. The limelight is of course
our national flag but the creativity of the people is endless. There are longish flags
that spread across a fence, there are small triangular one, classic rectangular one
and even some in heart shape to resembled our love to Malaysia.
The same flag could be made into costumes for proud children to show off, could
be printed as stickers and put onto vehicles and could even be tied onto lamppost,
trees or pillars to be displayed by the passing wind.
Malaysia celebrates her independence day annually on the 31st of August and it is
less than a month away. It will be a public holiday and an eventful day
full of celebration. Everyone loves celebration and everyone loves holiday so it
would be best to be prepared for such a significant occasion.
A hair makeover will surely lift your spirit for this patriotic month
while matching your traditional outfits.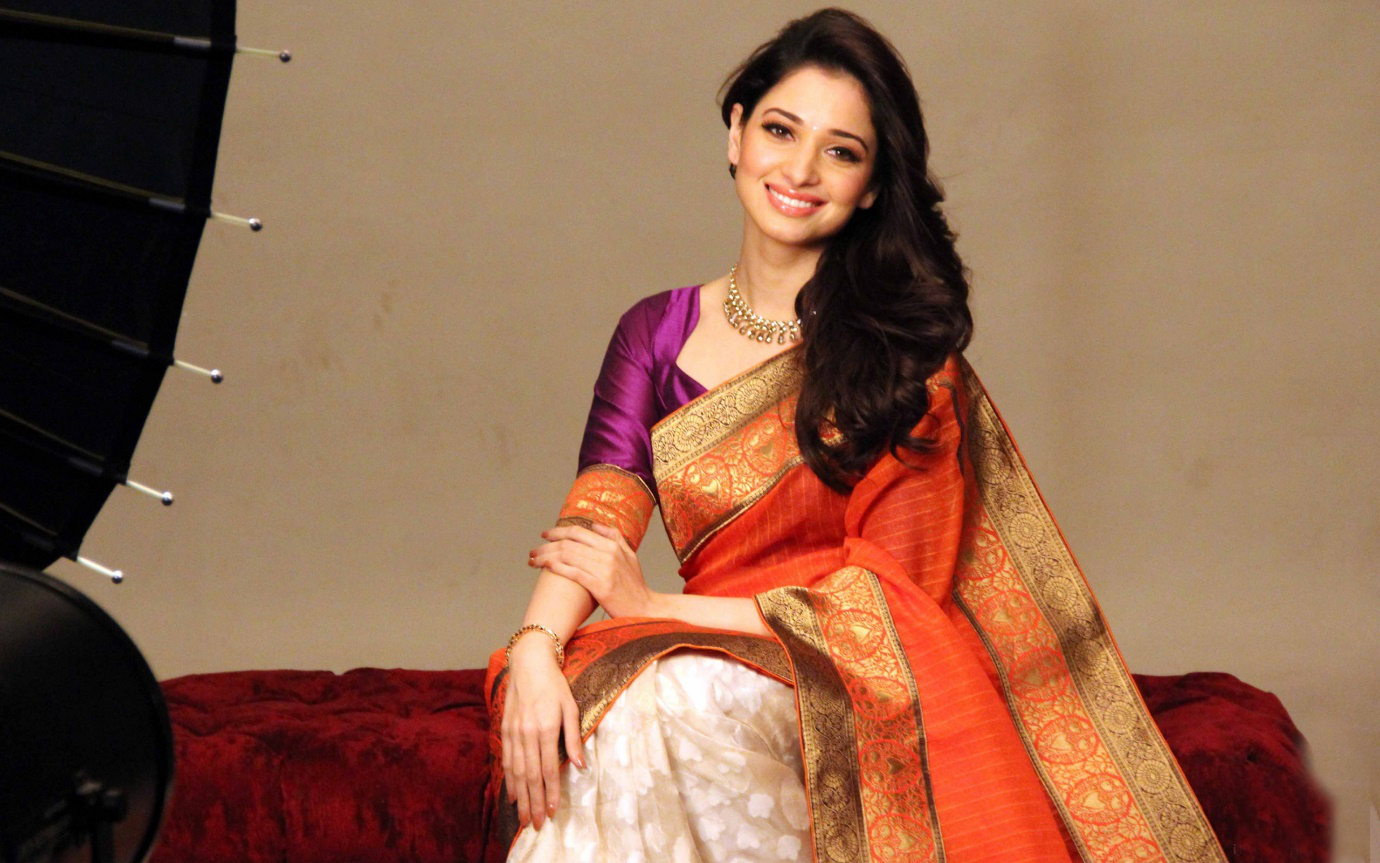 The best accessories for any outfits, especially saree, are big hair and big smiles.
Yes, we always see our favourite Bollywood heroines swish-swooshing their long thick wavy hair while donning in gorgeous sarees and
dancing and singing as if they are angels in paradise. Many people might not notice this,
but without the volume in their hair, they might not achieve their stunning
physical appearances that mesmerize the audiences so deeply.
However, with a busy work schedule, bad pollution and even due to genetic issue,
it might be very easy for hair to start losing out on volume.
Hairstylist, Sylvia Chen said that when you feel your hair is flat on the crown
and you could not feel your hair bouncing or moving after a blow dry,
you need to get a new hair makeover to pump up the volume.
Some good suggestions would be getting a big wavy perm or having a
layered haircut to inject volume and energy to your hair.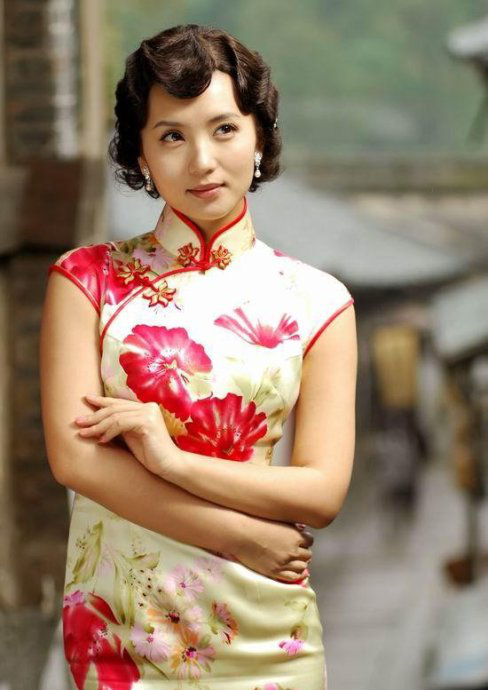 Chinese girls are known to be the most receptive group towards hair dyeing.
They experimented with all shades of brown, pastel colours, and even very
light colours such as blonde. However, many are having their own colour
comfort zones and tends to stick to the same hair colour years after years.
A change of colour could be your new Merdeka Make Over. If you are feeling less
adventurous, you could start with adding some fun streaks and gentle
highlights before going for the whole head. Remember to cover your grey strands too,
we all want to look younger while celebrating the growing age of
our beloved country's independence.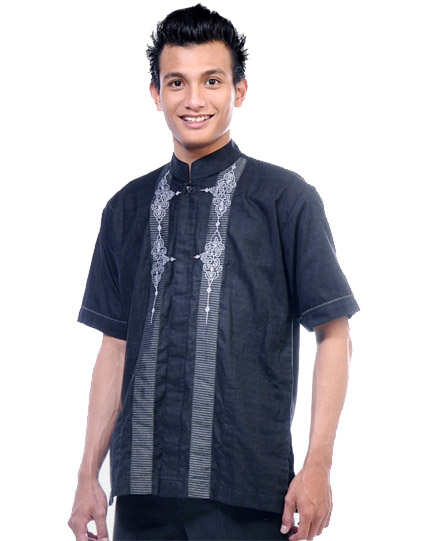 An ideal hair make over should be the design that you fancy and at the same time,
could enhance your physical appearances as a whole. The design to look for could be
browsed through in fashion portals online, trendy magazines and fashion runway.
You can always seek advises from your personal hairdresser,
who you are sure to have your best interest at heart instead of just trying to
make a profit out of you.
Our hair is constantly growing on our head thus regular trimming is needed,
normally every three to four months but depends on the hair growth rate of
individuals as well as their hairstyles. If left un trim for a long period of time,
it could turn into an unsightly overgrown lawn.
Some hairstyles require less maintenance (such as going bald or crewcut for men,
and keeping it long for women), however, these hairstyles became boring rather easily.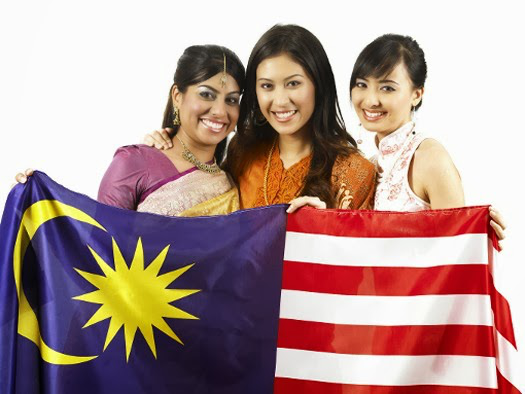 It is always refreshing to try new, totally different hair looks from time to time.
It tells a lot about your personality and it surprises the people around you,
providing new topics to talk about. However, there are many challenges
that sometimes prevent people from getting certain haircut or dyeing certain colour.
These simple innocent hair make-overs might uncover somebody's bald spot
or expose some nasty thinning area of scalp. If those situations ever present itself,
fret not as Toppik Hair Building Fibers will be there to diminish
your bald spot and in turn diminish your doubt and worry.
Do bookmark this useful website https://toppikmalaysia.com/ and look into it.
Last but not least, we will like to wish everyone a Happy Merdeka Day ahead.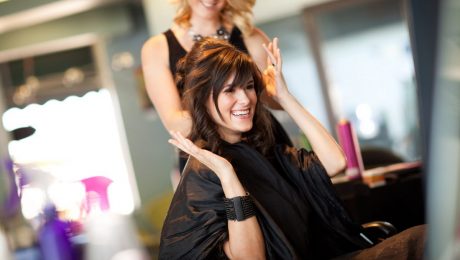 Top 20 Popular Hair Salon in Malaysia
(BLOGGER REVIEW)
Getting a haircut of a different style or a new hair makeover needs a lot of courage, determination and of course, a good salon. I am sure everyone at some point in their lives had experienced some terrible cuts that made them hide beneath their hats/caps/ scarves/head wears. This for sure shatter one's confidence and sadden one's mood especially when being ridiculed by people around them.
On the flip side, some hair makeovers could be so gorgeous and refreshing that one just couldn't stop swishing it around and taking endless, shameless selfie.
In this article, our blogger from Toppik Malaysia have put together a list of Top 20 of our favourite salons from all states in malaysia.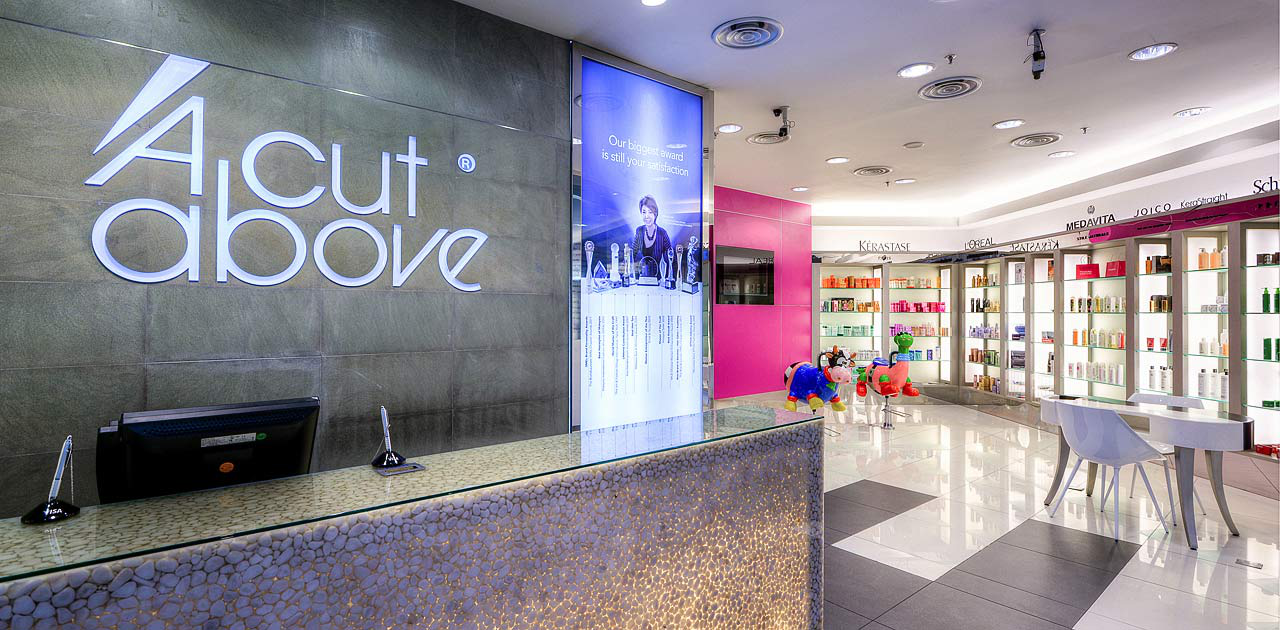 A Cut Above:
Miss Winnie Loo started A Cut Above in 1979. Years after years, this amazing salon kept increasing in branches and achieving awards such as the Best Brand in hair Salons & Services, Best hair Spa and Best Centre for Hair Dressing.
Address:1F-32 1st Floor, Bangsar Village II, No.2 Jalan Telawi Satu, Bangsar Baru,
59100 Kuala Lumpur, Malaysia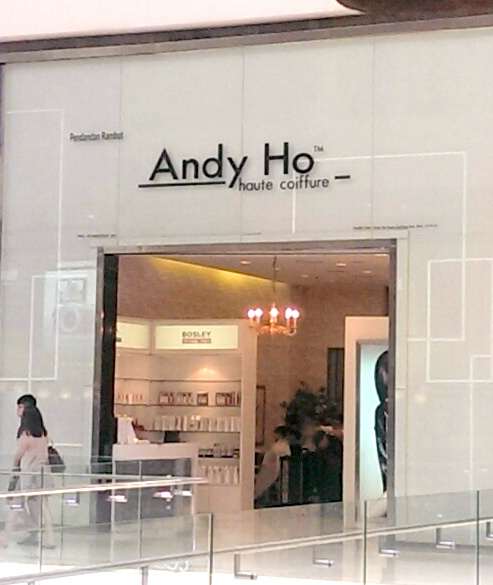 Andy Ho Haute Coiffure
Led by hairstyling guru, Andy Ho, Andy Ho Haute Coiffure offers patrons a celebrity worthy makeover. The treatments and services are definitely five-stars.
Address: 6.16, 6th Floor, Pavilion Kuala Lumpur Shopping Mall, 168, Jalan Bukit Bintang,
55100 Kuala Lumpur, Malaysia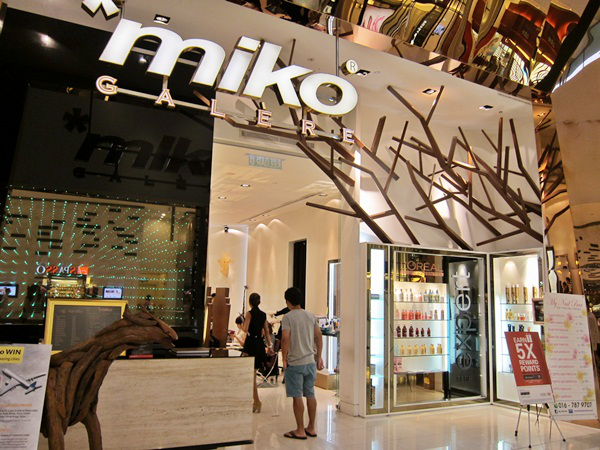 Miko Hair Studio:
Since 1994, Miko Hair Studio has expanded to a total of 11 outlets with more than 80 hairstylists. It rapid success over the years has truly attained a standard of excellence, both in hair services and customer satisfaction.
Address: 45G, Jalan Puteri 1/6, Bandar Puteri, 47100 Puchong, Selangor, Malaysia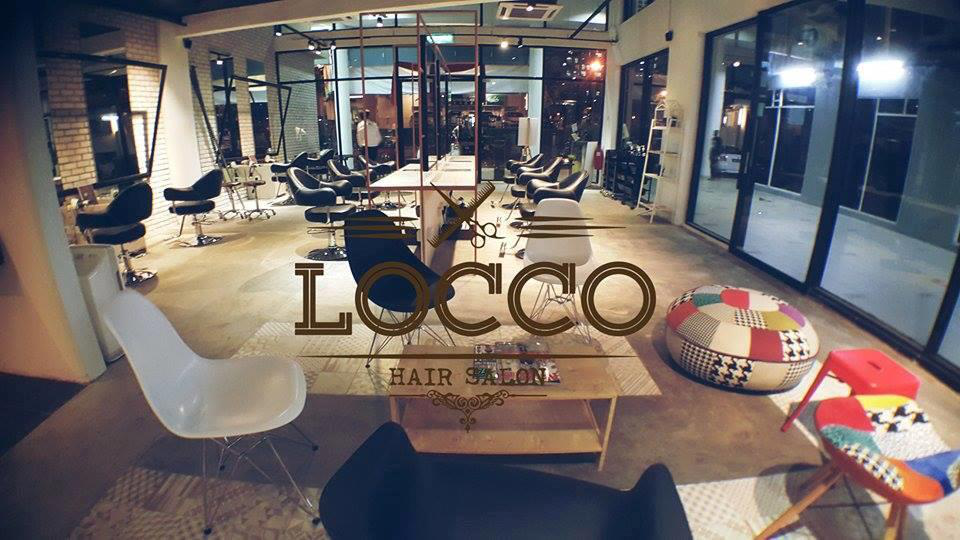 Locco Hair Salon
Professional hairdresser team that are ready to go personal. This place comes with the whole packaging of having comfortable atmosphere, friendly staff, tiptop service and affordable prices.
Address: G-37 PV128, Jalan Genting Kelang, Setapak, 53300 Kuala Lumpur, Malaysia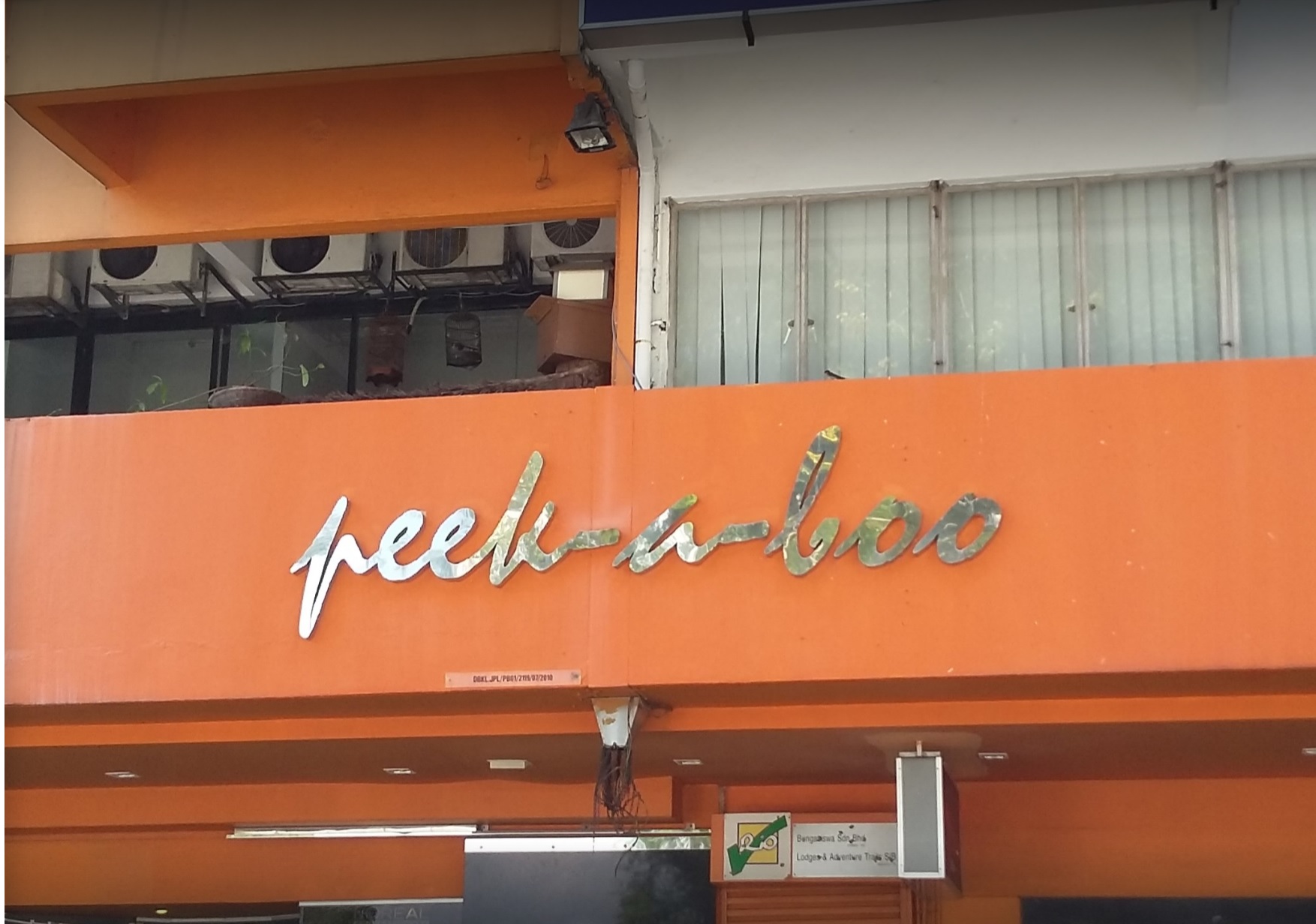 Peek A Boo Hair Professional
Peek A Boo needs little introduction; it is currently one of the major players in the Malaysian hairdressing industry. Established in 1998, it has now three salons in Klang Valley- Taman Tun Dr.Ismail, The Curve and Kota Damansara.
Address: 10, Jalan Tun Mohd Fuad 2, Taman Tun Dr Ismail, 60000 Kuala Lumpur, Wilayah Persekutuan Kuala Lumpur, Malaysia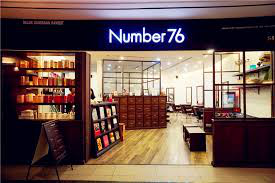 Number76 Hair Salon
It's one of the best salon chain that started from Tokyo to Kuala Lumpur and Singapore.
This salon offers the best Japanese salon experience in town and famous beauty bloggers swear by it. The service are impeccable, provided by polite, attentive and friendly Japanese staff.
Address: Jalan Telawi 3, Bangsar Baru, 59100 Kuala Lumpur, Malaysia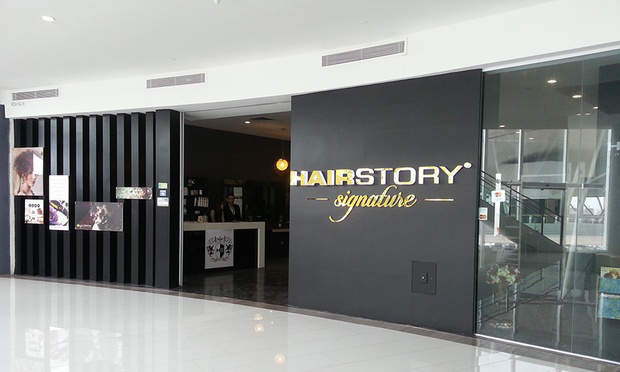 Hair Story Korean Hair & Beauty Salon
Hair Story believes in providing the best services right from the beginning to the end. Their company vision is to provide an affordable platform for all to enjoy the luxury of high end hairstyling. Customers' feedbacks are oozing positivity with many claiming to rock their new Korean hairstyles.

Address: Lot L7 05 & L7 05A, Level 7, Gurney Paragon Mall, Persiaran Gurney,
10250, Pulau Pinang, Malaysia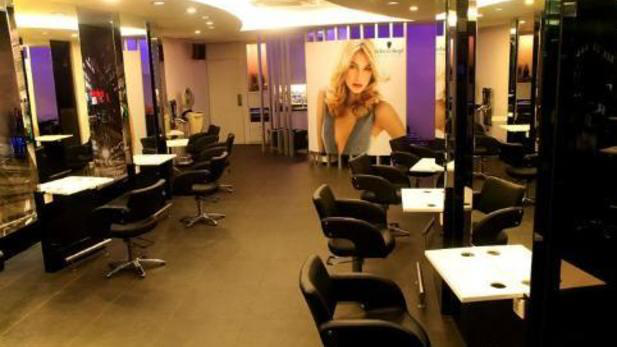 Hair Impression Salon and Academy
A place where professional hairstylists are providing great services within reasonable price in Penang is certain to be popular and highly rated by all.
Address: 33-2-13, Jalan Dr Lim Chwee Leong, 11600, Pulau Pinang, Malaysia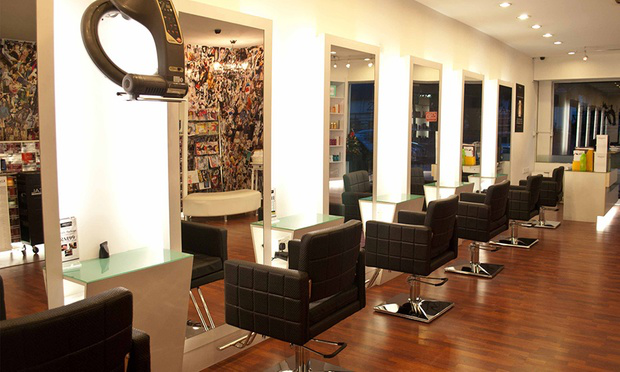 Mustard Salon.
Mustard Salon is the place to experience the most advanced formulations, the most luxurious environment and the expertise of hair specialists in Ipoh. Founder Andy Foo and team put customers' preference as priority in realising a satisfactory hairdo experience for customers.

Address: No 5 ,S.A.Lingam, Ipoh Garden, South Ipoh 31400 Ipoh, Perak.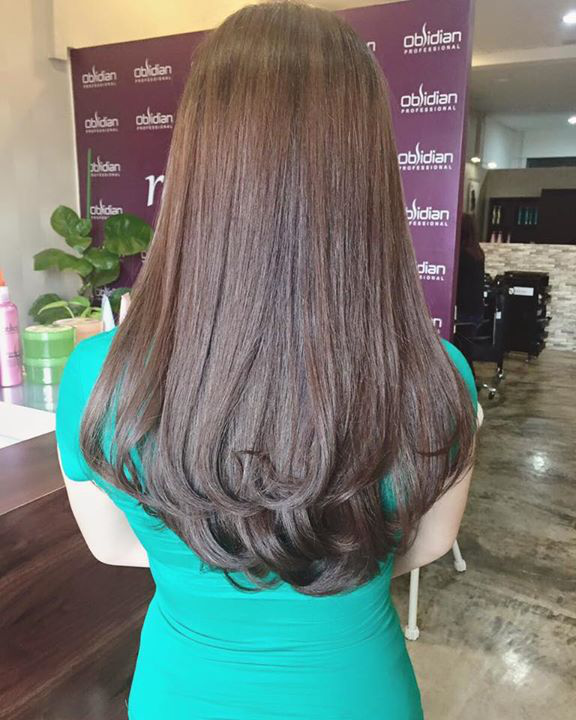 Royal Salon
Trust their motto when it says: treated like a ROYAL, in the finest SALON.
Address: Lot 5, 1st Floor, Block F, Lorong Pusat Komersil 88, 88 Marketplace, Jalan Pintas,
Kepayan Ridge 88200 Kota Kinabalu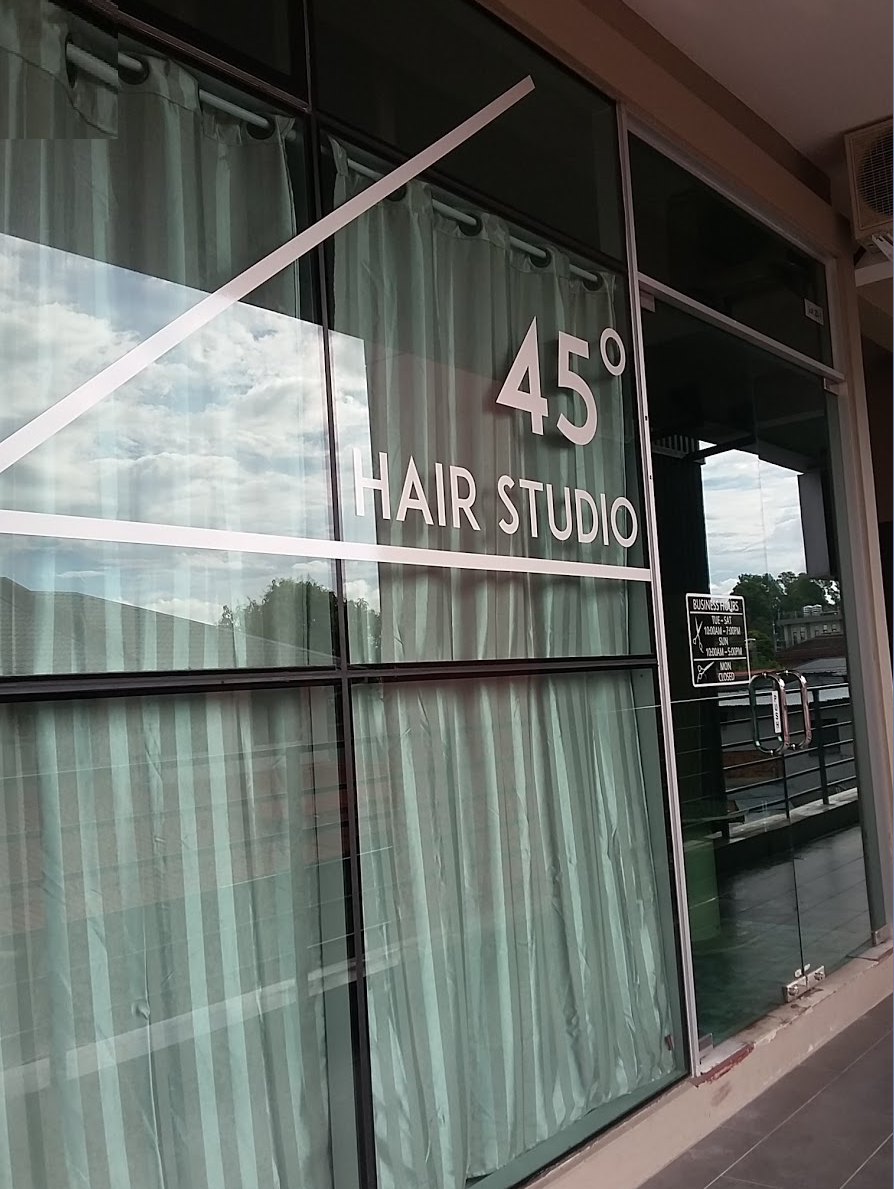 45 Degree Hair Studio
Young people are bursting with ideas and creativity and 45 Degree Hair Studio is doing a marvellous job of helping them to express themselves, through their hair. Think 45 degree, now everyone can dye their hair, with style.
Address: Lot 20, Lido Plaza, Jalan Nosoob Hungab, 88300 Kota Kinabalu, Sabah, Malaysia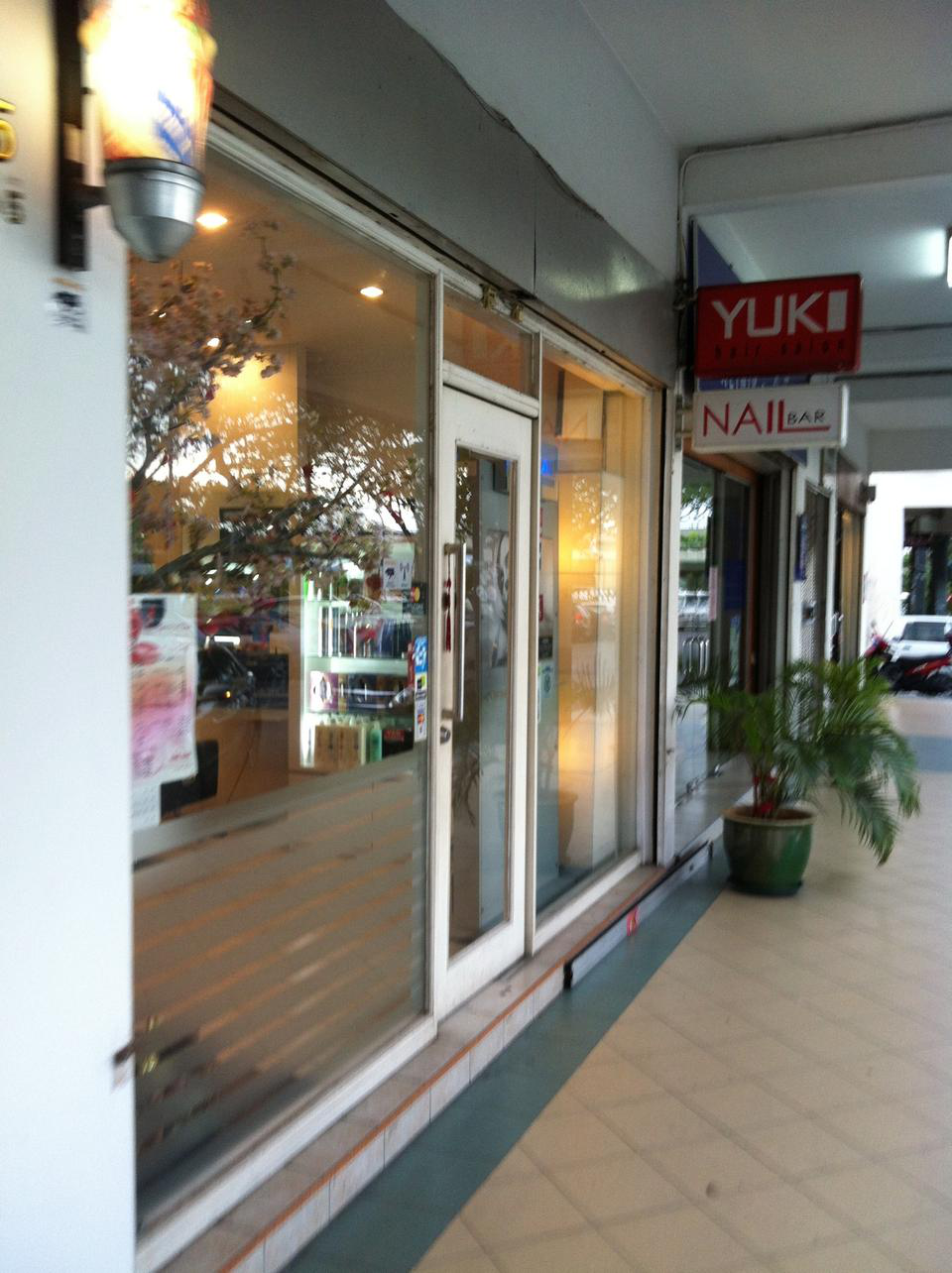 Yuki Hair Salon
Hair Director, Eric Lim started Yuki Salon in 1998 in Kuching Old Town and today, Yuki salon has established a reputation for being one of the famous hair salons around. It is no surprise as Mr. Eric Lim himself has achieved many awards across different countries.
Address: RH Plaza, Ground Floor, Lot 5395, Block 16, Jalan Lapangan Terbang, 93350 Kuching, Sarawak, Malaysia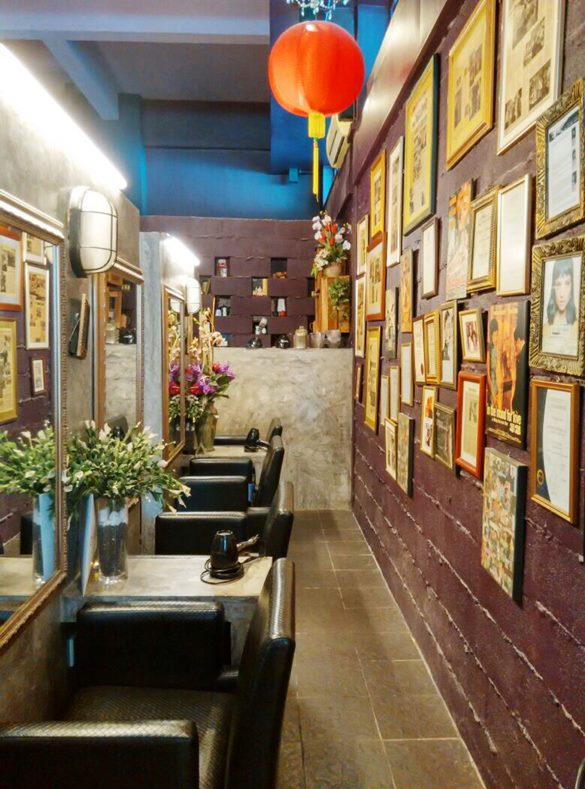 Essentials Hair Dressing

One of the top salon in Kuching Sarawak; led by Top 10 Malaysia Woman Hairdresser; Panel Judge of Malaysia Hair Award and co-founder of Cutting Edge The Hair Salon; celebrity hairdresser Jacqueline Chang; definitely can offer you best personalised looks through her precision cut and taste for latest haircolors.
Address: Essential Hairdressing Kuching , G10 , precint 88, jalan urat mata, tabuan heights , 93350 , Kuching , Sarawak,Malaysia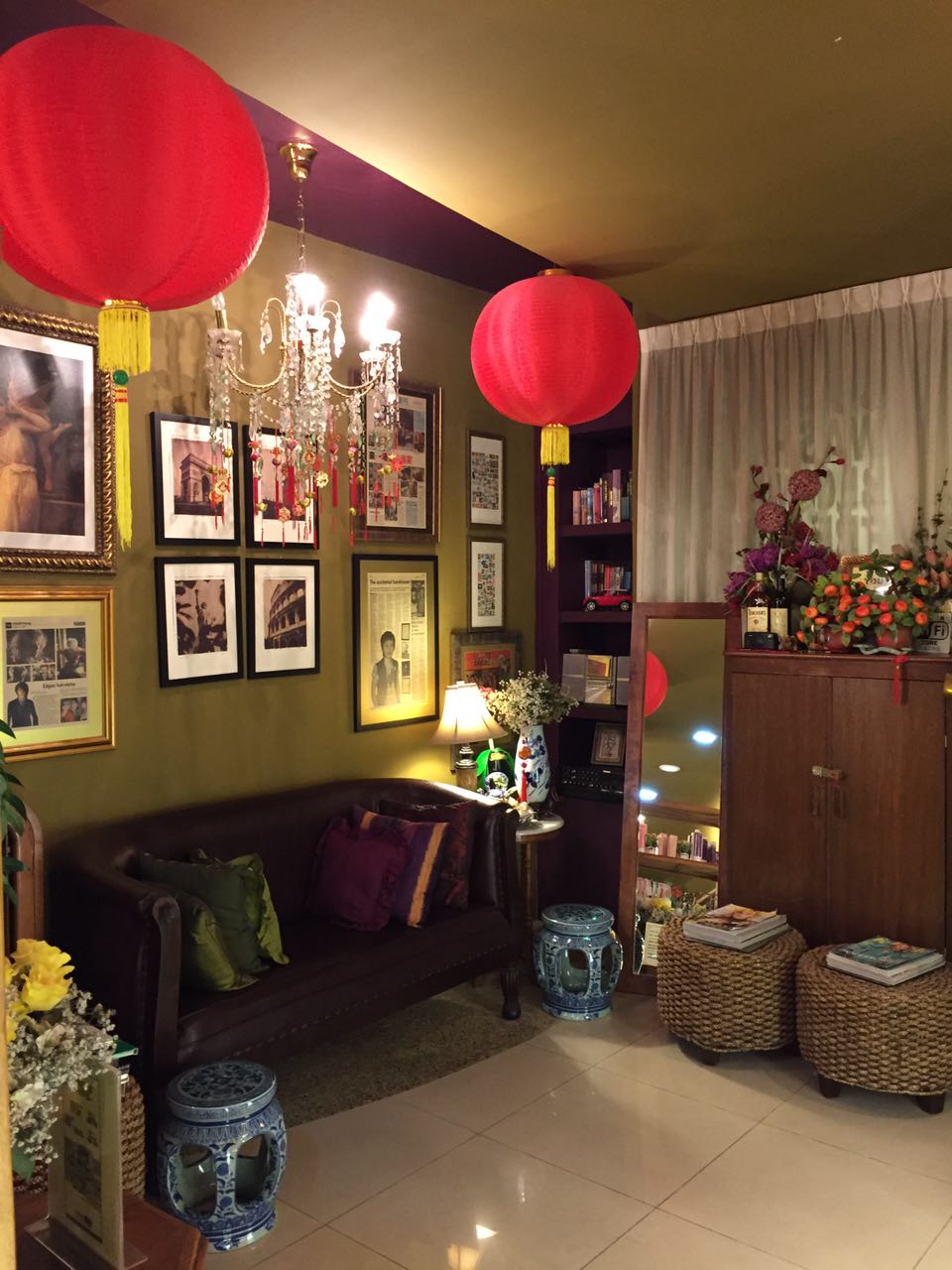 Cutting Edge, The Hair Salon

An ideal place to patron when you need something extravagant to be done for special occasions or on a big day. Led by Lewis Fong; Asian Hair Award winning hairdresser together with his hairstylists are skilful in doing trendy dyes and beautiful Korean perms.
Address: 68 & 69, Ground Floor, Jalan Abell, Kuching, Kuching, Sarawak 93100, Malaysia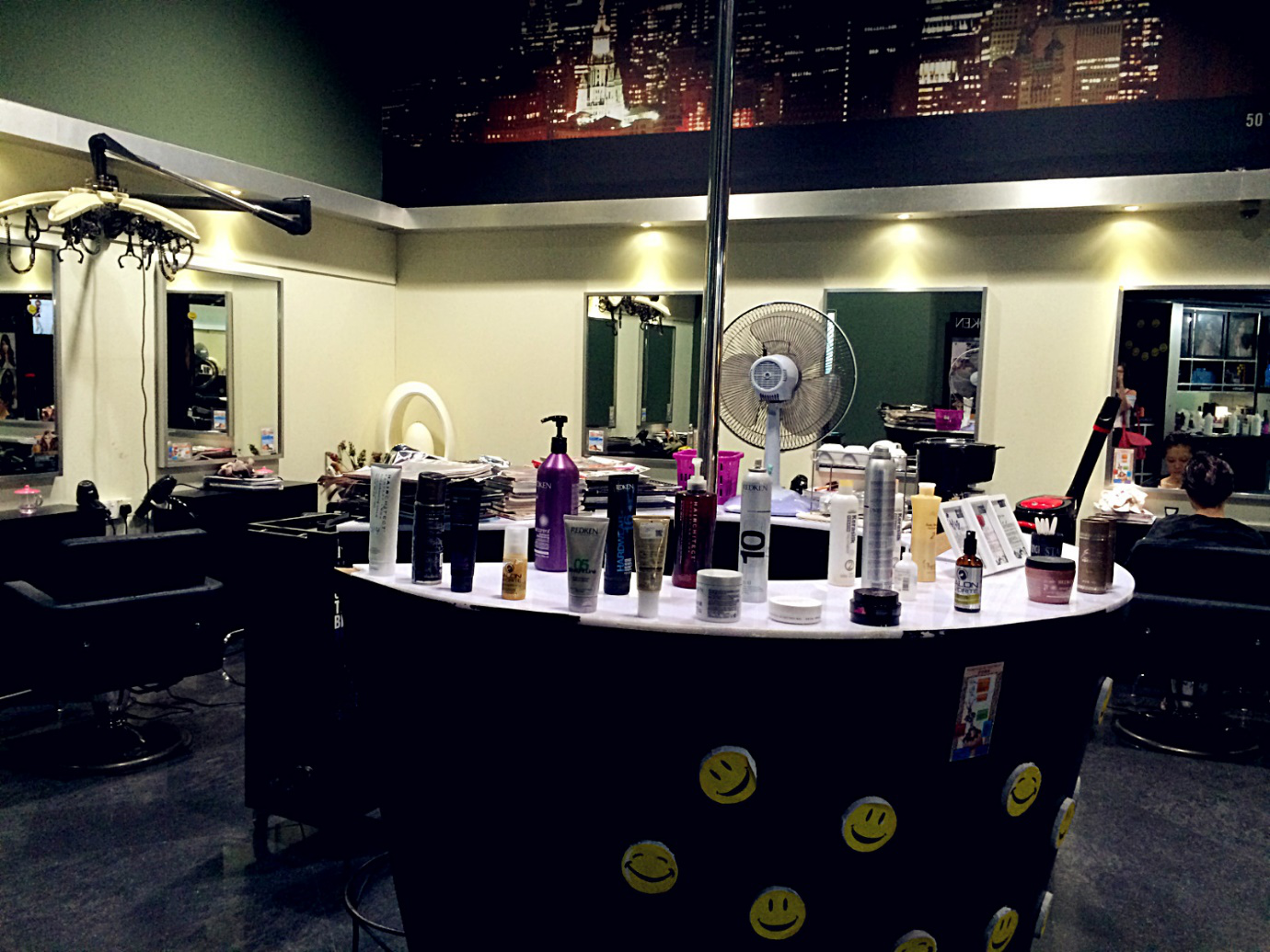 Toyako Salon
Toyako Salon has five outlets in Johor Bahru, namely Pelangi Plaza, Holiday Plaza, Sutera Mall, Jusco Tebrau City and Johor Jaya. Their effectiveness on providing great services to bring out the full beauty of customers' hair are exemplary.
Address: Jusco Tebrau City, 81100 Johor Bahru, Johor, Malaysia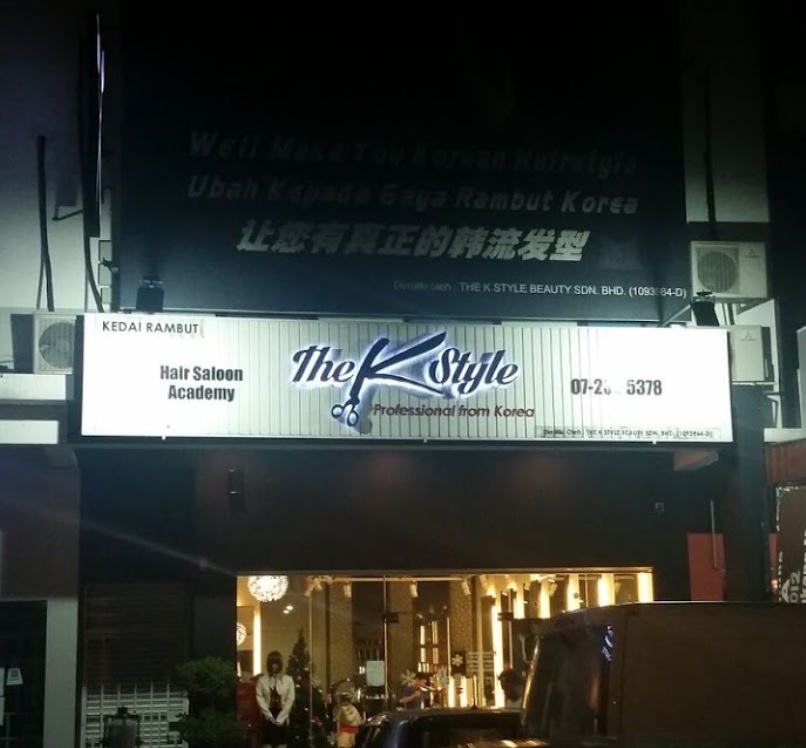 The K Style, Korean Hair Salon
With the heavy influences of K-pop stars, most people in the country could not wait to look more like a Korean. A team of friendly and attractive Korean hairstylist team will make your dream comes true in this chic looking salon.
Address: 43, 35, Jalan Indah 15/3, Taman Bukit Indah, 81200 Johor Bahru, Johor, Malaysia

Meglio Hair Salon
Meglio Hair Salon kickstarts in 2002. It now has a team of hairdressers who specialize in hair and scalp care, provides a specialty expertise to salve hair and scalp problem concurrently dedicate themselves to hair image design.
Address: Mahkota Parade, F10, Jalan Merdeka, 75000 Melaka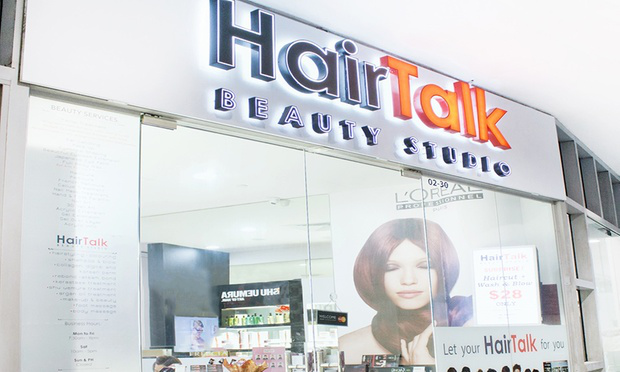 Hair Talk
Hairstylists are providing very good service as if they are not just listening to your hair but apparently to your wallet as well. Customers claimed to walk out of this salon with a happy head of nice new hairstyle and a happy wallet.
Address: 17, Jalan Malim Jaya 27/A, Taman Malim Permai, 75250, Melaka, Melaka, 75250, Malaysia


The Hair Atelier
Lead by founder Aaron Yap and his enthusiastic team of hairstylists, the hair salon company has been around for more than 20 years to solve everyone hair woes. The team ensures that customer care are their principle and hairstyling is their forte, where their end-results will leave both customer and their hair feeling great and looking great.

Address: 1st Floor, Jusco Stores, Jalan Jejaka, Taman Maluri, 55100, Kuala Lumpur, Wilayah Persekutuan, 55100, Malaysia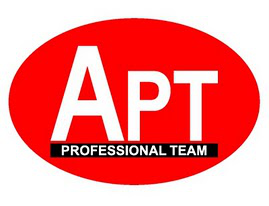 APT
APT is the largest hair salon chain and college in Malaysia. It has 43 branches within the country. Since 1990, APT has provide sincere professional hairdressing and make up services to more than 2 million customers.
Blogger review
Miss WJ
Original Content Copywrite by
Global Hair Solution
For full head of hair in 30 seconds , TRY TOPPIK !