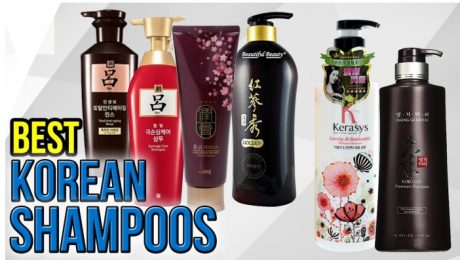 In South Korea, there are tens of thousands of hair products. With that many products in the market, it is a competitive environment, and it is safe to say that only the best products are well known to the public. That being said, we are lucky to have Korean shampoos for hair loss being available in or can be shipped to Malaysia! Read on to see which Korean hair fall control shampoo works well for you.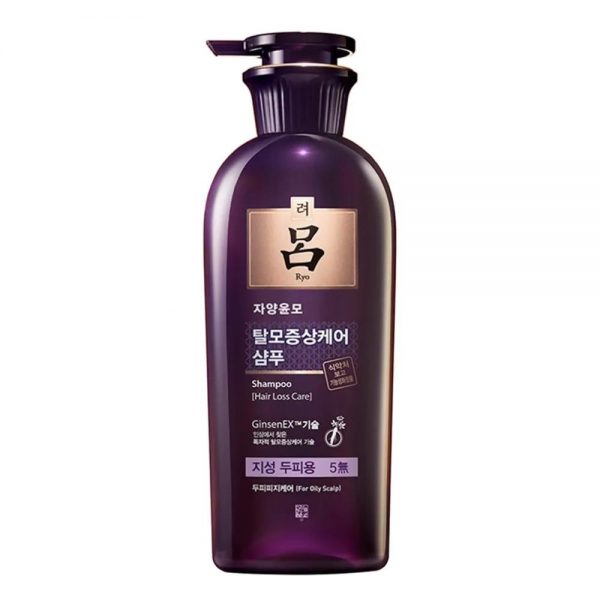 Ryo Hair Loss Care Shampoo
This herbal shampoo is made with licorice, ginger and green tea extract to give healthier scalp and hair. It does not contain any animal ingredient. Ryo shampoo is suitable for oily, normal, and sensitive scalp types. This anti hair loss shampoo helps to promote hair growth.

2. RG3 Hair Loss Clinic Shampoo
With the patented complex of Red Ginseng Saponin, this shampoo strengthens the hair roots and thickens hair. It also moisturises the hair to make it soft, and nourishes the scalp. The clinical tests run in Korea have proven the effectiveness of RG3 shampoo. Another good news is that there is no overwhelming smell of ginseng with this shampoo since fragrances of orange, cedarwood, rose, and white musk are used.

3. Daeng Gi Meo Ri Ki Gold Premium Hair Loss Care Shampoo
Suitable for all hair types, this premium shampoo has pure extracts of 10 active medical plants with a high concentration of Korean Ginseng. The shampoo deeply cleans the scalp and hair and eliminates dandruff and itching. It also controls sebum secretion to treat troubled hair from the roots and the scalp.

4.Char Char Argan Oil Shampoo
The Moroccan argan oil deeply penetrates into hair to make it radiant and smooth. This shampoo protects the hair, improves the scalp, and enhances the hair roots. The formula consists of natural vitamin E and antioxidants. Marine collagen is also added to give elasticity and nutrition to the hair. While renewing the hair's cell structure, Char Char protects the hair from styling heat and UV damage as well, keeping hair moisturised all day. Phyto keratin and silicone micro-polymer membrane finely wrap broken hair strands to prevent further damage. The weak acidity of the shampoo due to citric acid helps to minimise irritation on sensitive scalp. It can also protect dyed hair from losing colour.

5.Hasuo Scalp Care Hair Shampoo
The Polygonium Multiflorum root extract helps to strengthen hair roots and prevent hair loss. Not only that, it promotes healthy hair growth, restores hair color and offers intensive care for weak hair roots. It can clear out sebum and impurities too. Besides preventing hair thinning and dandruff, Hasuo has a pleasant herbal smell due to its traditional ingredients.

6.Premium TS Shampoo
This shampoo is endorsed by a few famous Korean celebrities, such as Running Man's Song Ji Hyo. Premium TS Shampoo is formulated to prevent further hair loss. It contains 17 types of botanical-derived extracts such as green tea, ginseng, Houttuynia Cordata, Perilla Frutescens Leaf, and Cnidium Officinale Root, as well as other ingredients that provide a healthy scalp such as Keratin, Arginine and Methionine.

7.KERASYS Hair Fall Control Shampoo
This KFDA-approved medicated shampoo combines Eastern and Western remedies for effective hair growth and anti-hair loss. The key ingredients are Korean Red Ginseng Extract for deep nourishment, Energy Complex (Biotin, Nicotinamide and Zinc Pyrithione) for hair loss prevention, and Triaminodil to revitalise the scalp.

8.Red Ginseng Mo Shampoo
The natural 6-year-old Korean red ginseng concentrate in this shampoo strengthens hair roots. Red Ginseng Mo has abundant minerals to make the hair healthy and moisturised. It helps to remove dead skin of the scalp and prevent dandruff and itching. Furthermore, the shampoo does not have any artificial colouring.

9.LG Reen Yungo Hair Cleansing Treatment Shampoo
This Korean herbal hair wash and treatment is formulated with red ginseng saponin. It contains essences of traditional Korean herbs extracted through an ancient method of steaming. It also contains Sophora, Asarum and Morus Alba to strengthen hair roots and deeply hydrate the hair to make it shiny, soft, smooth, strong and healthy. The delicate rich foam helps to thoroughly clear dandruff and prevent hair loss.

10.Nature Republic Black Bean Anti Hair Loss Shampoo
Nature Republic is a well known South Korean brand. Their anti-hair loss shampoo contains black bean extract and black bean complex to nourish the scalp and hair. The main ingredients are niacinamide, keratin, vegetable protein, salicylic acid, and tex-panthenol. The peat water helps sebum absorption to make the scalp fresh and clean.

11.Dewval Plus Herbal Shampoo
This shampoo is recommended to those who have an oily and itchy scalp, annoying dandruff, and thin, dry and weak hair. Launched in 2010, it contains herbal ingredients such as ginseng, chrysanthemum indicum, aloe, and Schisandra chinensis. It prevents hair loss and promotes hair growth.

12.Somang Korean Red Ginseng & Herbal Scalp Cleanser Shampoo
This product does a great job at cleaning dirty oily hair and relieving itchy areas. It contains black bean, Polygonum Multiflorum Thunberg, black sesame seed and mugwort. There is no artificial colouring in the natural Korean red ginseng concentrate. In addition, the shampoo leaves a noticeable clean feel and brings out natural hair colour.
Say no to thinning hair with TOPPIK Hair Building Fibres! You can wash out the fibers easily with shampoo after a long day of thick hair with the help of the keratin fibers! Find out more here: https://toppikmalaysia.com/what-is-toppik/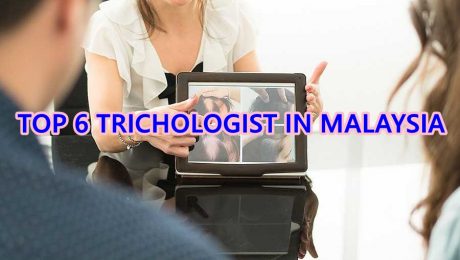 Trichology is the science of the health of hair and scalp. Although there are not many trichologists in Malaysia, these experts are highly experienced and knowledgeable in their field, especially regarding hair loss and scalp issues.
Here are some of the top trichologists in Malaysia.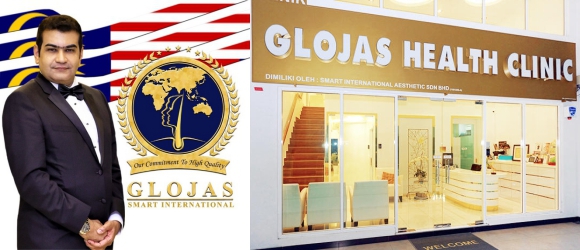 Dato' Dr JasG is one of the pioneers of the hair restoration industry in Malaysia. With qualifications such as DIMP, BKM, MD, Diplomate of American Board of Hair Restoration Surgery (ABHRS), and being the President of Malaysian Hair Restoration Society (MHRS), Dato' Dr. JasG conducts non-invasive and knife-less procedures to treat hair loss. Besides that, his clinic has been in service for over 20 years, winning more than 30 awards since. Together with Dr. Mohd Ali, they invented the SMART FUE™ formulation.
Contact: +603-6211 5555
Address: Glomac Galeria Hartamas, B-G-05, Desa Sri Hartamas, 50480 Kuala Lumpur.

Dr. Inder Kaur is a holder of LCP and is American Board Certified in Aesthetic Medicine. She has more than 30 years of experience for treating hair loss. Dr Inder is also an active member of The International Society of Hair Restoration Surgery (ISHRS) and Asian Association of Hair Restoration Surgeon (AAHRS). Her own clinic, Klinik Dr. Inder, offers both aesthetic and hair loss treatments. She is popular for her artistic and natural hairline restoration and facial hair transplant which includes eyebrow designing and beard restoration. The clinic uses USA-FDA approved instruments, techniques, protocol and medication to ensure ideal results. Dr Inder had also performed on celebrities, politicians and famous people internationally. Both Dr Inder and her staff have been trained by Dr John Cole to ensure that they are skilful in hair transplant procedures. Some of the clinic's awards consist of WhatClinic's 2017 and 2018 Award for Excellent Customer Service, and MyDoc.Asia Certificate of Care Excellence 2016/2017/2018. Dr. Inder has recently partnered with Dr. Kuladeva Ratnam, to expand their range of services.
Contact: +603-7932 1818
Address: P-G-22, Centrestage, Jalan 13/1 Seksyen 13, 46200 Petaling Jaya Selangor.

Dr. Ruban's credentials are as follows: MBBCh (Ire), FRCP (UK), DipDermSc (UK), DipLaser (USA), FAAD (USA) and A.M. (Mal). He is a dermatologist, laser surgeon, and STD specialist. Moreover, he is an honorary member of the Harley Street Group International, a member of the ISHRS and AAHRS. His clinic in Bangsar provides comfortable facilities by friendly staff.
Contact: +603-2284 0557
Address: Jalan Bangsar Utama 1, Bangsar, 59000 Kuala Lumpur.

Ms Candice Lim was specially trained in trichology by David Salinger, Director of the International Association of Trichologists (IAT) and the Vice-President of the Institute of Trichologists (U.K.). She is also an honors graduate from the University of Northumbria at Newcastle, UK. Furthermore, she has experience working with various hair care centres in Malaysia and Japan which enables her to develop treatment programmes for her clients. She is very knowledgeable of hair problems across different races, ages and genders. The treatment specialists in her hair and scalp treatment centre are certified hair therapists who have received additional training in trichology and hygiene. They are re-certified annually to ensure that a consistently high standard of professionalism is maintained.
Contact: +603-6203 9358
Address: M-1-8, Plaza Damas, 60, Jalan Sri Hartamas 1, Taman Sri Hartamas, 50480 Kuala Lumpur.

Dr Sylvia Wai graduated from University of Malaya with a Bachelor of Degree in Medicine and Surgery. She is a certified LCP (Letter of Credentialing & Privileging) Medical Aesthetic Practitioner in Malaysia. Her other qualifications include Diploma in Aesthetic Medicine from American Academy of Aesthetic Medicine and Diploma in Dermatology from National University of Singapore. She founded WAI Clinic (formerly known as Klinik Skin+Health) in 2004 and since then practises as the consulting doctor in WAI Clinic. She advocates her services to be professional yet cost-effective. The clinic's hair loss and scalp treatments usually handle generalized hair loss, hair removal, patchy hair loss and scalp problems.
Contact: +6012-462 2238
Address: A-1-40, IOI Boulevard, Jalan Kenari 5, Bandar Puchong Jaya, 47500 Puchong, Selangor.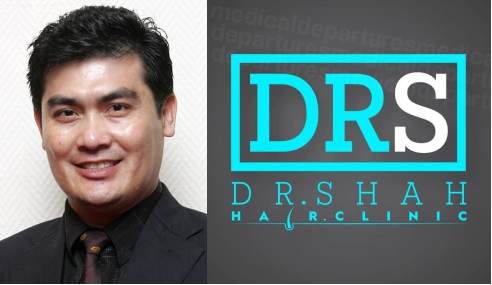 Dr Shah graduated from University Kebangsaan Malaysia (UKM) in MBBS. He is certified as an aesthetic surgeon with LCP. He also holds a certificate of American Academy of Aesthetic Medicine (Hair Transplantation) and is a lifetime member of AAHRS. He builds his reputation through his excellent service to fulfil the requirements of his patients. He has seen how hair treatment procedures have evolved to be minimally invasive, with quicker recovery periods and reduced risks. His clinic is located in SS 15, Subang Jaya, offering hair restoration treatments for both men and women.
Contact: +603-5633 2333
Address: 29-30, level 1, SS 15/5A, 47500 Subang Jaya, Selangor.
Since these trichologists are some of the best there are in Malaysia, feel free to book an appointment with them for your hair issues! To get thicker hair in under 1 minute, try TOPPIK Hair Building Fibers!
See the results at https://toppikmalaysia.com/before-after/.

Banyak produk berjanji untuk meningkatkan jumlah rambut, atau membantu anda melebatkan rambut. Tetapi bukan semua produk itu berkesan. Cara terbaik untuk menambah jumlah rambut di kawasan botak adalah dengan pemindahan rambut. Namun, berapakah kos transplantasi rambut? Kita tidak ada jawapan yang jelas dan mudah untuk soalan ini kerana terdapat pelbagai jenis rawatan yang ditawarkan di klinik rambut di Malaysia dan Asia. Rawatan dan pemulihan pemindahan rambut mempunyai beberapa unsur yang akan menambah kepada jumlah kos transplantasi rambut.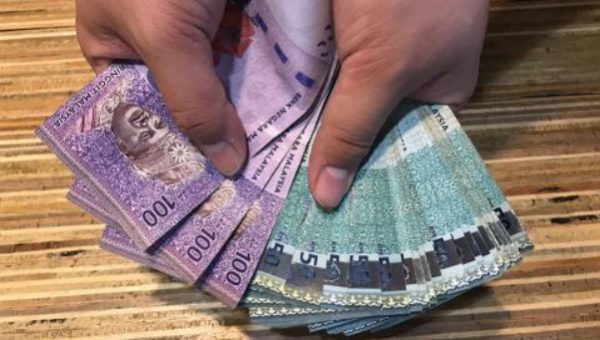 Berapa kos rawatan pemindahan rambut?
Kos pemindahan rambut sering berubah-ubah dan biasanya berharga kira-kira antara RM8,000 hingga RM60,000 ($2,000 hingga $15,000). Kos ini selalunya dibayar dengan simpanan sendiri. Hal ini kerana kebanyakan syarikat insurans menganggap pemindahan rambut sebagai prosedur kosmetik dan tidak layak untuk tuntutan insurans. Kos pemindahan rambut bergantung kepada banyak faktor yang berbeza. Lihatlah faktor-faktor di bawah.

1.Tempat tinggal anda
Kos sara hidup di kawasan tempat tinggal dan bilangan pakar bedah berdekatan yang menawarkan prosedur tersebut boleh mempunyai kesan terhadap harga yang dikenakan oleh pakar bedah.

2.Jenis prosedur yang anda pilih
Terdapat dua jenis pemindahan rambut yang berbeza, iaitu pemindahan unit folikel (FUT) dan pengekstrakan unit folikel (FUE). Setiap rawatan mempunyai kos yang berbeza.

3.Kemahiran pakar bedah anda
Jika ahli bedah anda dianggap sebagai salah satu yang terbaik, mereka mungkin akan mengenakan bayaran yang lebih tinggi. Pada masa yang sama, harga yang lebih tinggi tidak selalu bermakna kemahiran yang unggul, jadi lakukan penyelidikan anda dengan teliti.

4.Berapa banyak rambut yang anda mahu pindahkan
Untuk 1,000 helai rambut (kira-kira RM 8,000 – RM 10,000), anda boleh mengurangkan 1 cm ketinggian garis rambut anda. Namun demikian, ramai orang lebih suka memindah sekurang-kurangnya 3,000 helai kerana rambut yang dipindahkan ke garis rambut akan berkurang sedikit secara semula jadi setelah beberapa bulan. Keadaan keguguran rambut daripada kelas 1 (kebotakan di garis rambut sahaja) kepada kelas 7 (seluruh bahagian atas kepala botak) juga menentukan jumlah helai rambut yang patut dipindahkan.

5.Kos perjalanan
Kos ini bukan sesuatu yang dikenakan oleh doktor anda, tetapi kos ini masih anda harus pertimbangkan. Kadang-kadang, anda perlu melakukan perjalanan untuk mencari pakar terbaik dan anda harus mengambil kira kos ini apabila membuat keputusan jika anda mampu melakukan prosedur. Misalnya, terdapat doktor pakar di Korea dan Turki. Situasi ini membolehkan anda berlancong sambil menjalankan rawatan.

Berapa kos untuk pulih daripada pemindahan rambut?

Selain daripada kos rawatan, anda wajar mempertimbangkan kos pemulihan anda.

Kos ini termasuk:
-ubat sakit semasa pemulihan segera
-ubat anti-radang untuk mengurangkan bengkak di kawasan yang telah dibedah
-antibiotik untuk mengurangkan risiko jangkitan

Jika anda mengalami sebarang komplikasi, contohnya jangkitan, anda perlu merawatnya. Keadaan ini boleh menambah perbelanjaan anda, termasuk kos ubat dan kos konsultasi doktor.

Justeru, berdasarkan faktor-faktor di atas, transplantasi rambut tidak datang dengan kos yang rendah. Hal ini demikian terutamanya apabila terdapat kemungkinan rawatan ini tidak berkesan seperti yang anda impikan. Sekiranya anda mempunyai dana yang mencukupi dan telah memutuskan untuk melabur dalam prosedur pemindahan rambut, ambillah sedikit masa untuk melakukan penyelidikan anda. Anda boleh mendapatkan pelbagai konsultasi untuk mendapat anggaran kos dan mencari pakar bedah yang sesuai untuk anda.
Ingatlah bahawa apabila rawatan bergantung kepada kemahiran pakar bedah, jangan asyik fikir untuk berjimat sahaja. Carilah pakar bedah yang berkelayakan dan boleh dipercayai. Walaupun kosnya lebih mahal, rawatan yang sempurna dapat membantu anda mendapatkan hasil yang terbaik. Anda juga perlu ingat bahawa terdapat klinik yang menawarkan pelan pembayaran atau ansuran untuk membolehkan rawatan pemindahan rambut diakses oleh lebih ramai orang.

Alternatif untuk pemindahan rambut
Jika anda sedang menunggu temujanji pemindahan rambut anda atau tidak ingin menjalani rawatan ini, terdapat beberapa alternatif yang boleh digunakan. Ubat-ubat ini mungkin berkesan untuk sementara, tetapi ubat-ubat boleh membantu menghentikan keguguran rambut.
Alternatif untuk pemindahan rambut termasuk:
-Minoxidil (Rogaine). Ubat ini boleh digunakan oleh lelaki dan wanita.
-Ubat Finasteride (Propecia), yang dapat memberikan hasil dalam merawat kebotakan lelaki dan wanita. Kesan positif boleh muncul setelah antara tiga hingga enam bulan penggunaan berterusan.
-Terapi laser peringkat rendah (low-level laser therapy) hairmax , yang boleh merawat keguguran rambut dalam kedua-dua jantina dengan merangsang aktiviti selular. Rawatan ini dapat menggalakkan pertumbuhan rambut dan dapat menguatkan akar rambut yang lemah.
Untuk mengatasi keguguran rambut segera tanpa ubat, cubalah TOPPIK Hair Building Fibers!
Maklumat lanjut boleh didapati di https://toppikmalaysia.com/what-is-toppik/.