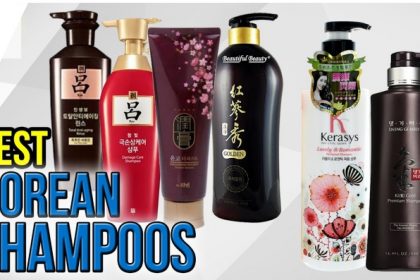 In South Korea, there are tens of thousands of hair products. With that many products in the market, it is a competitive environment, and it is safe to say that only the best products are well known to the public. That being said, we are lucky to have Korean shampoos for hair loss being available in or can be shipped to Malaysia! Read on to see which Korean hair fall control shampoo works well for you.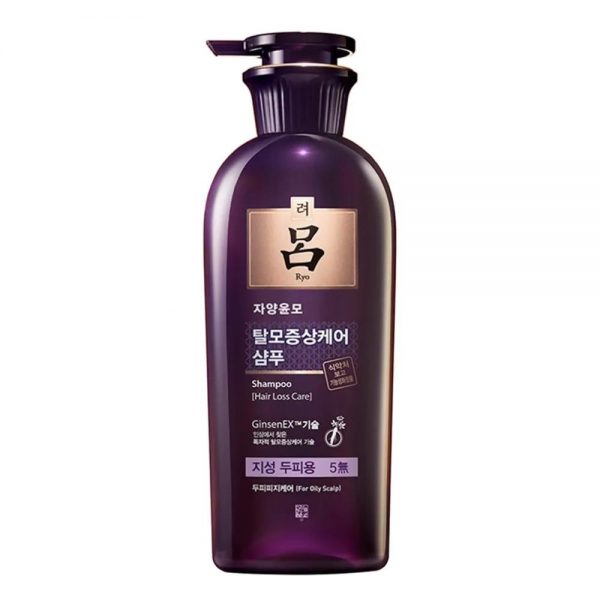 Ryo Hair Loss Care Shampoo
This herbal shampoo is made with licorice, ginger and green tea extract to give healthier scalp and hair. It does not contain any animal ingredient. Ryo shampoo is suitable for oily, normal, and sensitive scalp types. This anti hair loss shampoo helps to promote hair growth.

2. RG3 Hair Loss Clinic Shampoo
With the patented complex of Red Ginseng Saponin, this shampoo strengthens the hair roots and thickens hair. It also moisturises the hair to make it soft, and nourishes the scalp. The clinical tests run in Korea have proven the effectiveness of RG3 shampoo. Another good news is that there is no overwhelming smell of ginseng with this shampoo since fragrances of orange, cedarwood, rose, and white musk are used.

3. Daeng Gi Meo Ri Ki Gold Premium Hair Loss Care Shampoo
Suitable for all hair types, this premium shampoo has pure extracts of 10 active medical plants with a high concentration of Korean Ginseng. The shampoo deeply cleans the scalp and hair and eliminates dandruff and itching. It also controls sebum secretion to treat troubled hair from the roots and the scalp.

4.Char Char Argan Oil Shampoo
The Moroccan argan oil deeply penetrates into hair to make it radiant and smooth. This shampoo protects the hair, improves the scalp, and enhances the hair roots. The formula consists of natural vitamin E and antioxidants. Marine collagen is also added to give elasticity and nutrition to the hair. While renewing the hair's cell structure, Char Char protects the hair from styling heat and UV damage as well, keeping hair moisturised all day. Phyto keratin and silicone micro-polymer membrane finely wrap broken hair strands to prevent further damage. The weak acidity of the shampoo due to citric acid helps to minimise irritation on sensitive scalp. It can also protect dyed hair from losing colour.

5.Hasuo Scalp Care Hair Shampoo
The Polygonium Multiflorum root extract helps to strengthen hair roots and prevent hair loss. Not only that, it promotes healthy hair growth, restores hair color and offers intensive care for weak hair roots. It can clear out sebum and impurities too. Besides preventing hair thinning and dandruff, Hasuo has a pleasant herbal smell due to its traditional ingredients.

6.Premium TS Shampoo
This shampoo is endorsed by a few famous Korean celebrities, such as Running Man's Song Ji Hyo. Premium TS Shampoo is formulated to prevent further hair loss. It contains 17 types of botanical-derived extracts such as green tea, ginseng, Houttuynia Cordata, Perilla Frutescens Leaf, and Cnidium Officinale Root, as well as other ingredients that provide a healthy scalp such as Keratin, Arginine and Methionine.

7.KERASYS Hair Fall Control Shampoo
This KFDA-approved medicated shampoo combines Eastern and Western remedies for effective hair growth and anti-hair loss. The key ingredients are Korean Red Ginseng Extract for deep nourishment, Energy Complex (Biotin, Nicotinamide and Zinc Pyrithione) for hair loss prevention, and Triaminodil to revitalise the scalp.

8.Red Ginseng Mo Shampoo
The natural 6-year-old Korean red ginseng concentrate in this shampoo strengthens hair roots. Red Ginseng Mo has abundant minerals to make the hair healthy and moisturised. It helps to remove dead skin of the scalp and prevent dandruff and itching. Furthermore, the shampoo does not have any artificial colouring.

9.LG Reen Yungo Hair Cleansing Treatment Shampoo
This Korean herbal hair wash and treatment is formulated with red ginseng saponin. It contains essences of traditional Korean herbs extracted through an ancient method of steaming. It also contains Sophora, Asarum and Morus Alba to strengthen hair roots and deeply hydrate the hair to make it shiny, soft, smooth, strong and healthy. The delicate rich foam helps to thoroughly clear dandruff and prevent hair loss.

10.Nature Republic Black Bean Anti Hair Loss Shampoo
Nature Republic is a well known South Korean brand. Their anti-hair loss shampoo contains black bean extract and black bean complex to nourish the scalp and hair. The main ingredients are niacinamide, keratin, vegetable protein, salicylic acid, and tex-panthenol. The peat water helps sebum absorption to make the scalp fresh and clean.

11.Dewval Plus Herbal Shampoo
This shampoo is recommended to those who have an oily and itchy scalp, annoying dandruff, and thin, dry and weak hair. Launched in 2010, it contains herbal ingredients such as ginseng, chrysanthemum indicum, aloe, and Schisandra chinensis. It prevents hair loss and promotes hair growth.

12.Somang Korean Red Ginseng & Herbal Scalp Cleanser Shampoo
This product does a great job at cleaning dirty oily hair and relieving itchy areas. It contains black bean, Polygonum Multiflorum Thunberg, black sesame seed and mugwort. There is no artificial colouring in the natural Korean red ginseng concentrate. In addition, the shampoo leaves a noticeable clean feel and brings out natural hair colour.
Say no to thinning hair with TOPPIK Hair Building Fibres! You can wash out the fibers easily with shampoo after a long day of thick hair with the help of the keratin fibers! Find out more here: https://toppikmalaysia.com/what-is-toppik/