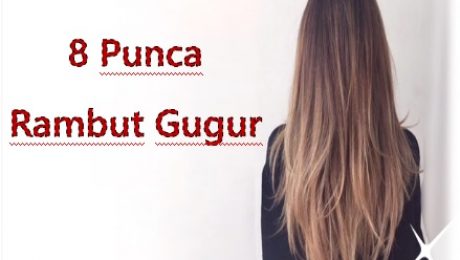 Memang benar bahawa kaum lelaki lebih cenderung untuk mengalami masalah keguguran rambut berbanding daripada kaum wanita, tetapi rambut menipis dan rambut gugur betul-betul menjejaskan keyakinan kedua-dua golongan jantina. Terdapat pelbagai sebab keguguran rambut berlaku, dan kita tidak mungkin dapat mencari puncanya kerana hal ini agak kompleks. Namun demikian, kita boleh cuba menilai gaya hidup kita dan menemui salah satu sumber masalah ini. Berikut ialah beberapa sebab umum dan saintifik mengapa anda sedang mengalami masalah keguguran rambut.
1. Tekanan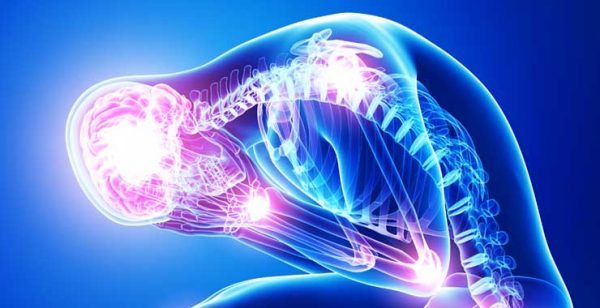 Apa-apa jenis trauma fizikal seperti pembedahan, kemalangan kenderaan, atau penyakit seperti selesema boleh menyebabkan kehilangan rambut sementara. Proses ini berlaku apabila trauma dalam badan menyebabkan akar rambut dipaksa untuk mengakhiri kitaran hidupnya lebih awal dan seterusnya gugur. Sebenarnya, rambut mempunyai kitaran hidup yang normal: fasa pertumbuhan, fasa rehat dan fasa gugur. Apabila anda mempunyai peristiwa yang menambah tekanan fizikal ataupun emosi, kitaran rambut boleh terganggu. Hal ini akan menyebabkan lebih banyak rambut melangkau ke fasa gugur. Keguguran rambut sering menjadi lebih ketara antara tiga hingga enam bulan selepas trauma. Walau bagaimanapun, keguguran rambut ini hanya bersifat sementara dan rambut akan mula tumbuh semula sebaik sahaja badan anda pulih daripada tekanan hidup anda.
2. Kehamilan

Kehamilan ialah contoh jenis tekanan fizikal yang boleh menyebabkan keguguran rambut selain perubahan hormon. Keguguran rambut yang berkaitan dengan kehamilan dilihat lebih jelas setelah bayi anda dilahirkan berbanding daripada semasa dalam tempoh kehamilan. "Kelahiran bayi sememangnya cukup traumatik untuk badan ibu," kata doktor-doktor pakar. Jika anda mengalami keguguran rambut selepas mengandung, yakinlah bahawa rambut anda akan tumbuh semula dalam beberapa bulan. Jadi, anda mesti jaga pemakanan dan tabiat yang sihat.
3. Dos vitamin A yang terlampau banyak

Suplemen atau pil vitamin A yang berlebihan boleh mencetuskan keguguran rambut, menurut artikel American Academy of Dermatology. Untuk pengetahuan anda, kuantiti maksimum untuk vitamin A ialah 5,000 IU (International Units) sehari untuk orang dewasa dan kanak-kanak berumur lebih dari 4 tahun. Suplemen biasanya boleh mengandungi 2,500 hingga 10,000 IU. Justeru, pengambilan vitamin A yang lebih banyak daripada kuantiti yang sihat boleh meninggikan risiko keguguran rambut. Berita yang baik untuk isu ini adalah bahawa fenomena ini hanya sementara dan keguguran rambut boleh berhenti sebaik sahaja pengambilan vitamin A balik kepada normal.
4. Protein yang tidak mencukupi

Sekiranya anda tidak mendapat protein yang cukup dalam diet anda, tubuh anda boleh merampas protein anda sendiri dengan menghentikan pertumbuhan rambut, menurut American Academy of Dermatology. Hal ini boleh berlaku kira-kira dua hingga tiga bulan selepas kekurangan pengambilan protein. Walaupun demikian, masalah ini boleh dipulihkan dengan meningkatkan pengambilan protein anda. Bukan itu sahaja, terdapat pelbagai sumber protein yang bagus untuk anda, termasuk ikan, daging, dan telur. Sekiranya anda tidak makan daging atau produk haiwan, terdapat juga banyak sumber protein vegetarian seperti kacang hijau, tofu, dan kacang.

5. Kebotakan pola lelaki dan perempuan (male and female pattern baldness)
Anda mungkin sudah tahu tentang kebotakan pola lelaki dan perempuan, jenis rambut yang disebabkan oleh kombinasi gen dan hormon. Para lelaki biasanya gugur rambut pada kepala hingga timbulnya garis rambut berbentuk M atau U, manakala para perempuan kehilangan rambut di tepi atau tengah-tengah kepala. Jenis rambut gugur ini berlaku (dalam kedua-dua lelaki dan wanita) apabila folikel rambut mengecut begitu banyak dari semasa ke semasa sehingga rambut baharu tidak lagi tumbuh di kawasan tersebut. Keadaan ini boleh dirawat dengan minoxidil atau finasteride, tetapi jika kaedah tersebut tidak berfungsi, doktor mungkin akan mengesyorkan transplantasi rambut kepada anda.
6. Anda mempunyai anemia

Hampir satu dalam 10 wanita berumur 20 hingga 49 mengalami penyakit anemia akibat kekurangan zat besi (jenis penyakit anemia yang paling biasa), yang menyumbang kepada kuguguran rambut yang kerap. Doktor anda perlu melakukan ujian darah untuk memastikan jika anda mempunyai anemia jenis ini. Suplemen zat besi biasanya boleh membendung masalah ini. Selain keguguran rambut, simptom anemia lain termasuk keletihan, sakit kepala, pening, kulit pucat, dan tangan dan kaki yang sejuk.
7. Hypothyroidism

Hypothyroidism ialah istilah perubatan untuk kelenjar tiroid yang tidak aktif. Kelenjar kecil ini yang terletak di leher anda menghasilkan hormon yang penting untuk metabolisme serta pertumbuhan dan perkembangan sel-sel tubuh. Apabila anda tidak mempunyai hormon yang mencukupi, hal ini boleh menyumbang kepada keguguran rambut. Doktor anda boleh melakukan ujian untuk menentukan keadaan tubuh anda. Ubat tiroid sintetik dapat diambil untuk mengatasi masalah ini. Setelah tahap tiroid anda kembali kepada normal, rambut anda juga akan tumbuh dengan normal semula.
8. Kekurangan vitamin B

Tahap vitamin B yang rendah ialah satu lagi faktor yang boleh menyebabkan keguguran rambut. Seperti anemia, suplemen dapat membantu masalah ini, dan begitu juga dengan perubahan diet. Carilah vitamin B semulajadi dalam ikan, daging, makanan berkanji, sayur-sayuran dan buah-buahan yang bukan sitrus. Seperti biasa, pemakanan yang seimbang baik untuk rambut dan kesihatan anda secara keseluruhannya.
Dengan masalah kuguguran rambut, anda masih boleh keluar rumah dengan rambut yang lebat hanya dengan menggunakan serat rambut seperti TOPPIK Hair Building Fibers. Lihatlah keajaiban TOPPIK di https://toppikmalaysia.com/products/toppik-fibers/how-toppik-work/.