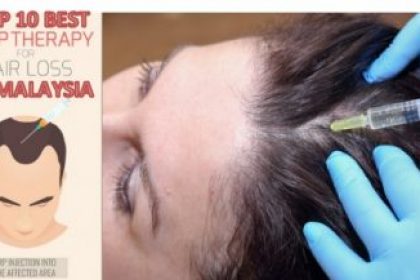 PRP is short for Platelet Rich Plasma, whereby the technique is a medical breakthrough to achieve better and faster tissue healing process. PRP was first introduced in the 1980s, and is one of the recent trends in the world to treat many types of medical issues. PRP treatments are not only beneficial for injuries; they can be done on the face and other areas of the body too, such as the scalp, to enhance hair growth and to regenerate damaged hair follicles. Read on to see where you can get the best PRP therapy for hair loss in Malaysia.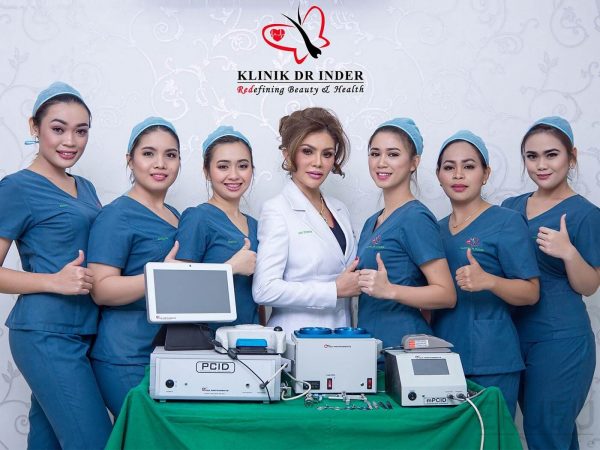 1.Klinik Dr. Inder
This medical aesthetics clinic in Petaling Jaya is one of the most popular clinics in the nation, especially for hair loss treatments. The clinic has a comfy lounge, a changing room, Wi-Fi service and a nearby cafeteria. The therapists were praised by customers to be highly skilled and professional in the PRP sessions. Furthermore, the PRP treatments may be offered for free if you sign up for their FUE treatment packages. With almost 30 years of establishment, Klinik Dr. Inder is the right choice when it comes to hair loss treatments.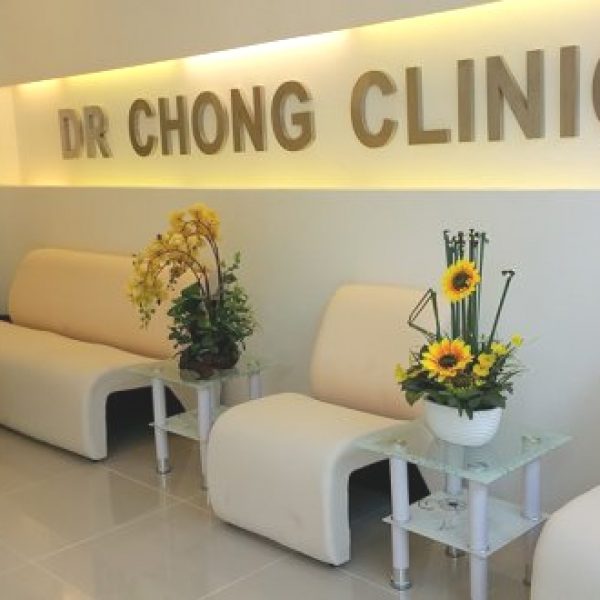 2.Dr. Chong Clinic
Besides being a medical aesthetics clinic, Dr. Chong Clinic provides PRP treatments for hair loss. Most of the branches of Dr. Chong Clinic are disabled-friendly with on street parking available. Moreover, the waiting area provides free Wi-Fi service. Reviews from patients recommended their PRP treatments as their condition had improved, thanks to the service. The estimated price for such treatments range from RM 500 to RM 1,000.

3.ARC Medical Group
They are proud to offer specialised treatments in cosmetic surgery, medical aesthetics, wellness, and anti-aging solutions. Dr. Kuladeva has almost 30 years of experience in the field. The strategic location at Mid Valley enables patrons to visit the clinic conveniently. In addition, the environment in the clinic is pleasant and hospitable. The clinic also offers different services of hair loss treatment besides PRP therapy.

4.Premier Clinic
They are known for their premium hair loss treatment services. Premier Clinic has a team of fully trained medical professionals and up-to-date technologies. They are also eager to answer enquiries and they aim to provide honest and sincere professional advice to their clients. Besides that, they prioritise safety and effectiveness. The cost of their PRP treatment starts from RM 2,000.

5.Sliq Clinic
This clinic offers a wide range of services, including cosmetic treatments and individualized skin treatments. They only provide non-invasive treatments with minimal downtime to ensure that patients' appointments and social life would not be interrupted. Located in Petaling Jaya and Kuala Lumpur, the clinic has a cozy environment and a beautiful ambience.

6.My Bliss Clinic
Athough the clinic was established not too long ago, the aesthetic medicine physician, Dr. Elson, has been practising for almost 20 years. The clinic is at Publika in the upscale area of Solaris Dutamas, where there are restaurants, a VIP lounge, a children's nursery, a breastfeeding room, and pickup/dropoff services provided. The environment is indeed very relaxing for visitors. Pricing for their PRP therapy starts from RM 1,500.

7.Peter Ch'ng Clinic
Dr. Peter Ch'ng and Dr. Loo, the consulting pysicians, have over 15 years of experience. Besides PRP therapy, the clinic offers scalp biopsy, laser hair therapy, and treatment for male and female pattern baldness. The team is dedicated to provide the latest, safest, and scientifically proven treatment methods, regardless of whether the procedures are for aesthetic or medical purposes.

8.Da Vinci Clinic
This aesthetics clinic has over 10 years of establishment, and has won 7 awards recently, namely the Top 20 Aesthetics Clinic Award by Harper's Bazaar 2018 and The Aesthetic Industry Excellence Award 2019. There are three outlets in KL, which are in Mid Valley, Kepong, and Cheras. With their PRP and hair filler solutions, they guarantee that patients are able to get a healthy scalp, strong hair roots and new hair follicles after a few sessions with them.

9.Regen Clinic
Although Regen clinic was established for only 4 years, they have been receiving plenty of great reviews from customers online, earning them a rating of 4.8 out of 5 stars on social media sites. Their PRP services are not just limited to hair loss treatments; they offer cell regenerative treatments on the face and in the knee joints as well.

10.Ageless Medispa Dr. Alice Clinic
Established in 1999, this clinic is known for its reasonable prices and comfortable space. They have amenities such as VIP area, gym, and sauna. Not only that, they have indoor parking and pickup/dropoff services available. Their signature treatments include hair transplants and PRP therapy.
PRP therapy takes time, but hair fibers can conceal your thinning hair instantly! Discover how TOPPIK Hair Building Fibers work at https://toppikmalaysia.com/technology/