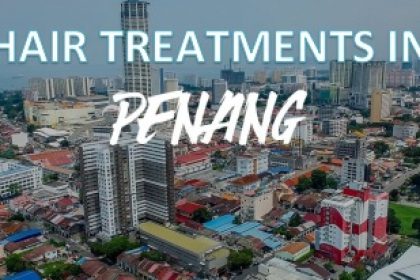 Penang is not only famous for the food; it is a hotspot for medical tourism as well. Despite being a small state, there are plenty of hair treatment centres around Penang. Here are the top hair treatment centres that can be found in both the island and the mainland.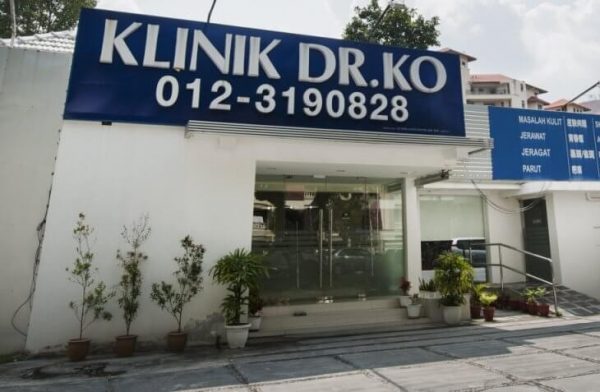 1. Dr. Ko Clinic (Penang)
There is one outlet each in the island and the mainland. Both branches in Georgetown and Kompleks Auto World are open daily and closed on Sunday. With over 20 years of experience, Dr. Ko Clinic provides Follicular Unit Extraction (FUE) transplants, low level laser therapy (LLLT), and mesotherapy. There are more than 30 outlets of Dr. Ko Clinic all over Malaysia, and also two clinics situated in Indonesia.
2. Regen Clinic

This medical aesthetics clinic is located in Georgetown and has been operating since 2015. Their hair loss treatment services include hair transplant, laser hair therapy, treatment for male and female pattern baldness, hair regrowth injections, and mesotherapy. The consultant aesthetic physician, Dr. Tan Huey Shin, has more than 8 years of experience and is able to converse in English, Malay, Mandarin, Cantonese, and Hokkien. Regen Clinic has on-street parking available and is open every day except Sunday.

3. Svenson
Svenson promotes their revolutionary 4-in-1 hair loss treatment with their own formula for anti-aging and stimulating hair tissue repair. The signature package includes pre-scalp treatment, Oxy Jet therapy, Bio-active Tri-peptide Complex, and Chromolight. By boosting microcirculation and cell rejuvenation, their hair loss treatment aims to fight hair loss and improve hair growth. This UK-based hair centre brand has also expanded to Hong Kong, Macau, Singapore, and Indonesia.
4. Athens Clinic

There are various hair treatment services in Athens Clinic, such as FUE, Hair Regrowth Injections (HRI), PRP therapy for hair loss, bald spot removal, and scalp advancement. Before conducting the treatments, Athens Clinic provides consultation by their hair loss specialist. Besides hair treatments, the clinic is specialized in medical aesthetics, dermatology. Other than that, they offer blood tests, health screenings, and other types of medical consultations as well.
5. O2 Klinik

They have a team of highly trained aestheticians to give advice and conduct treatments for patients with hair loss. Examples of their treatments are hair transplant services, hair mesotherapy, and hair filler service. Furthermore, they provide hair care products to ensure effective, long lasting results. Their priority is to ensure the safety and comfort of the patient with minimal downtime for recovery.
6. Hair Doc Medical

The Bukit Mertajam branch is located in Icon City. The highly experienced doctors are truly specialized in trichology, where they understand hair and scalp issues such as dandruff, oily/sensitive scalp, premature grey hair, and post pregnancy hair loss. Their modern medicine emphasizes the need to make sure that the treatments are safe, effective, and professional. Also, their signature hair regrowth therapy has proven to be successful as seen in testimonials on their website.
7. UR Klinik

UR Klinik is available at many areas of Penang, which are Bukit Mertajam, Greenlane, Butterworth, and Georgetown. Their hair loss treatments include PRPI therapy and hair growth factor injection. Moreover, they provide topical hair regrowth creams and shampoo. They are committed to deliver excellent service by meeting their high standards of quality to ensure effective results.
8. W Clinic

The clinic is founded by a Korean with over 20 years of experience. Equipped with imported Korean beauty equipment, their technology and facilities are one of the latest in the country. W Clinic's Facebook page lists hair loss treatment as one of their medical aesthetic services, with varying prices. In addition, their social media page has almost 20,000 likes.
9. Miracle Hair Expert

At the convenient location of Tesco in Bandar Jelutong, Miracle Hair Expert (MHE) is one of the most visited hair centres in Penang. MHE uses herbal ingredients in their formula developed in Japan. Not only that, they have a very wide range of hair treatment services. Some examples are DHT Therapy, Grey Hair Therapy, Advanced Growth System Therapy, Follimites Therapy, Intensive Scalp Cleansing Therapy, and Oxygen Therapy.

10 . Yun Nam Hair Care Malaysia
Located at First Avenue Mall Penang Lot 3-10, 3rd floor, 1st Avenue Mall, 4/5, Jalan Magazine, 10300, Penang , Yun Nam Hair Care Penang offer in house tradisional herbal treatment as well as sofisticated modern hair loss screening and analysis service with reasonable priced package. Be sure to check out yun nam hair care for their on going promotion and sign up a trial package .
Try out TOPPIK Hair Building Fibres to instantly thicken your hair! They are available anywhere in Malaysia, not just Penang! Visit https://toppikmalaysia.com/shop/ to find out more.