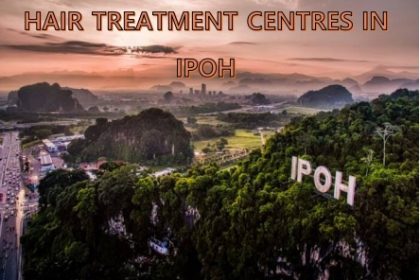 Hair Treatment Centres in Ipoh
Looking for a hair loss treatment centre in Ipoh? There is no need to worry about the price and quality of the treatments provided by places in Ipoh, as the following centres provide reasonable prices with quality as great as centres in other cities such as Kuala Lumpur. Read on to find out more.
Origin Hair Care (Perak)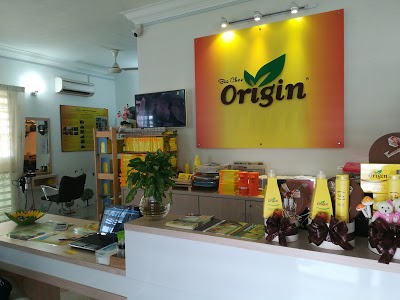 This centre provides herbal hair treatments for most hair issues. The natural herbal mixture paste used by Origin Hair Care is gentle on the hair, leaving a natural reddish-brown colour on the hair that is temporary. Also, they do not use any harmful chemicals in their treatments and all their products are authentically made by the Bee Choo Origin brand. With affordable prices, this hair treatment centre is one of the most visited centres in Ipoh. Not only that, the environment is clean and comfortable.
Address: 307, Jalan Pasir Puteh, Taman Pengkalan Jaya, 31650 Ipoh, Perak.
Tel: +60 5-323 3397 / +60 5-321 2397
2.Klinik Dr. Ko (Ipoh)

This medical aesthetics clinic offers laser hair therapy, mesotherapy, and Follicular Unit Extraction (FUE) for hair transplants. The strategic location of this clinic makes it convenient for patrons to find parking in the area. Furthermore, the consulting physician is very knowledgeable and friendly, according to certain reviews. The hygienic and cosy environment is also one of the reasons many people prefer this clinic to receive their treatments.
Address: 29, Jalan Pusat Perniagaan Pertama, Pusat Perniagaan Pertama, Jalan Silibin, 30010 Ipoh.
Tel: +605 526 2680
WhatsApp: +6012 260 5770
3.Klinik Terry Lee (Ipoh)

Besides dealing with medical aesthetics, Klinik Terry Lee is specialised in hair fillers, FUE and PRP for hair restoration. Moreover, their signature service of hair transplants includes procedures for the eyebrows, beard and moustache. They currently have two outlets in Ipoh and have just recently opened more branches in the Klang Valley.
HQ – Fair Park
​Address: 32, Jalan Kamaruddin Isa, Fair Park, 31400 Ipoh, Perak.
Tel: ​+605-5439397
WhatsApp: +6017-5237428
Menglembu
Address: 44, Laluan Perusahaan Menglembu 1, Kawasan Perusahaan Menglembu, 31450 Menglembu, Perak.
Tel: +605-281 1879
WhatsApp: +6012-3237427
4.Klinik Shatin (Ipoh)

For almost 40 years, Klinik Shatin has been serving the community as an established family clinic. Being the jack of all trades, they also provide hair loss treatments to their patients. The medical team consists of Dr. Harbaksh Singh and Dr. Arvinder Singh, whom were highly praised for their patience, understanding, and excellent explanations.
Address: 79, Jalan Pengkalan Barat, 31650 Ipoh, Perak.
Tel: +605-321 6922
5.GS-II Hair Care

Although they were established not too long ago (2012), GS-II Hair Care already has almost 15 outlets in Malaysia, including three in Ipoh. The Ipoh branches are in Menglembu, Taman Ipoh Jaya, and Ipoh Garden East. In their 12-step hair care procedure, they use in-house herbal hair products. In addition, their products are based on pure traditional Chinese herbs. Feedback had shown that their treatments had helped many customers with their hair issues such as dandruff, hair fall, and premature graying.
Menglembu
Address: 42, Laluan Perusahaan Menglembu 1, Kawasan Perusahaan Menglembu, 31450 Menglembu, Ipoh, Perak.
Tel : +6011-1525 6668
Taman Ipoh Jaya
Address : 35, Selasar Rokan 11, Taman Ipoh Jaya, 31350 Ipoh, Perak.
Tel : +6016-550 9663
Ipoh Garden East
Address : 36, Persiaran Perajurit 3, Taman Perak, 31400 Ipoh, Perak.
Tel : +6016-411 9488
6.Yun Nam Hair Care (Ipoh De Garden)

It goes without saying that Yun Nam is a well-established brand all over Malaysia. With one of their latest centres in Ipoh, Yun Nam Hair Care has comfy facilities and a pleasant environment. Their3-step treatment includes one-to-one consultation, a computerised scalp analysis, and a customised treatment tailored to the client. In their treatments, they use premium herbs such as ginseng, angelica root and Polygonum Muleiflorum (He Shou Wu). These ingredients aim to strengthen hair roots, prevent dandruff, replenish nutrients in the scalp, regulate blood flow, and restore natural hair colour.
Address: GR-8, GR-9 & GR-10, De Garden, 3, Persiaran Medan Ipoh, Medan Ipoh, 31400 Ipoh, Perak.
Tel: +60 5-542 3232
Now that you know some of the best hair treatment centres in Ipoh, come try the best hair concealer to thicken your hair instantly! With TOPPIK Hair Building Fibers, you can have a full head of hair all day, every day! Visit https://toppikmalaysia.com/what-is-toppik/ to find out how.