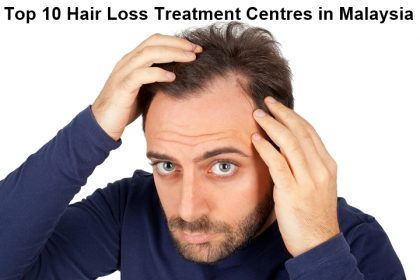 Top Hair Loss Treatment Centres in Malaysia
If you are experiencing hair loss related problems and are looking for the best hair loss treatment clinics in Malaysia,
then you have come to the right page.
Let us introduce you to the top ten hair clinics that will definitely get you going. They are recognized and well-known institutions.
Some of them have even been awarded for their brilliant services and products.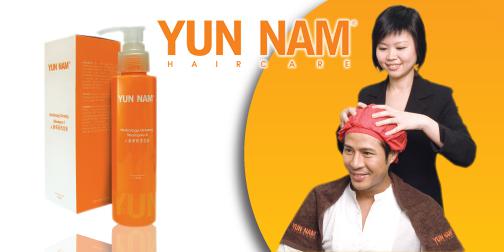 Yun Nam Hair Care

Yun Nam Hair Care have been winning all the awards, some of them are Most Trusted Brand (2015,2010), Superbrands (2008,2009),
No.1 Costomers' Recommended Brand (2010), No.1 Most Trusted Brand (2011), No.1 Most Established Brand (2011), No.1 Leading Brand in Hair Care (2011),
No.1 Most Recommended Brand (2011), Most Effective Brand (2011), Most Trusted Brand (2010).
To date, they have 7 branches in Kuala Lumpur and Selangor areas and another 7 branches in the other states.

Oriental Hair Solution
Oriental Hair Solutions was created to help people with hair and scalp problems caused by a stressful lifestyle, environmental damages, genetic problems
and harsh chemicals used in various hairdressing techniques. At Oriental Hair Solutions, we believe in "The Natural Solutions with Oriental Wisdom."
In our treatments, more than 100 Natural Oriental Plant Herbs like Ginseng, Polygonum Multiflorum,
Gentian are used, and are specifically concocted to cater to the needs of different individuals.
We offer natural, safe and highly effective hair and scalp solution with state-of-the-art technology and equipment and top of the range products to enhance effectiveness.
Through thorough scalp and hair root analysis by our professional consultants,
we are able to diagnose the cause of problems for every individuals and personally monitor the treatment progress.

101 Hair Care


101 Hair Care origins from "Why Zhangguang / Beijing 101 brand which gain wide national and international appeal its establishment in 1974.
Since then, founder Dr.Zhao's hair growth tonic has reached more than 60 countries all over the world. In Malaysia alone,
there are currently a few 101 Hair Care centres in Kuala Lumpur, Selangor, Penang, Kedah and Johor. The centres in KL are strategically located in
Wangsa Maju, Kepong and Mid Valley City.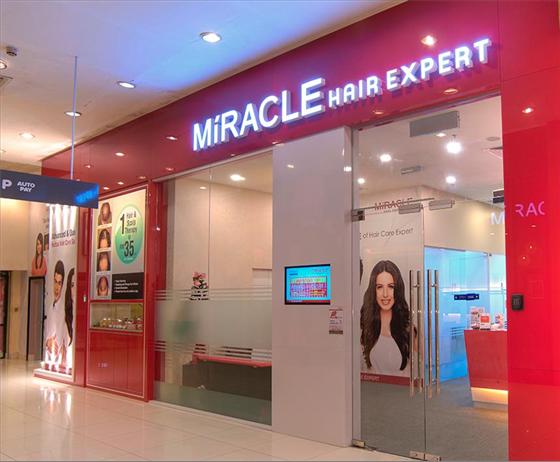 Miracle Hair Expert
Miracle Hair Expert (MHE) is a systematized team of hair care with hair treatment experts and specialists. With business network presence in so many countries,
MHE is standing strong in Malaysia for 10 years. Having 13 branches in Klang Valley alone assured clients about MHE seriousness in their hair tonics
from natural herb extracts and their service quality. MHE is dedicated in research efforts upon the trichology discovery, as well as finding
and development of innovative and natural treatments

Jonsson Protein
Jonsson Protein from USA is the first hair care specialist in Malaysia that uses protein in their hair treatments to counter hair loss and scalp problems
as well as to promote healthy hair growth. Lack of protein is said to be the root of many hair problems including alopecia (spot baldness), female and male pattern baldness,
dandruff. The researchers of Jonsson Protein came up with a natural formulation called VE Protein™
which can be easily absorbed by the hair follicles to promote effective hair growth.

6.Origin Herbal Hair Treatment
Origin Herbal Hair Treatment was founded by Madam Cheah Bee Chew in Singapore, year 2000. Her herbal paste products are specifically
designed to improve hair condition and made from 100% natural herbs mixture without any chemical or preservative. Madam Cheah's home-based business
then moved on to a bigger shop, establishing 5 more shops in Singapore, 48 franchises/licensees in Malaysia and to other Asian countries, such as Indonesia,
Thailand, Taiwan, Philippines and Hong Kong.

7.Neeta's Herbal Treatment
Ever since its beginning in 1984, Neeta's Herbal Treatment has always aimed to serve the one purpose of identifying and treating hair and skin disorders.
Neeta's Herbal's products comprise naturally occurring compounds from a large variety of Ayurvedic herbs and numerous plant sources.
Today, Neeta's Herbal Treatment centres are present in Malaysia, Australia, Dubai, India, the UK and the USA. In Malaysia, there are various branches,
namely in Bangsar, Brickfields, Klang, Ampang, Damansara, USJ Subang and Bukit Mertajam.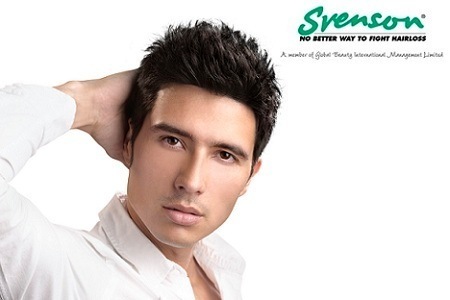 8.Svenson Hair Care
Svenson Hair Care has brought trichology to clients all over the world for more than fifty years starting with their first centre in London which opened in 1956.
Their convictions remain to be committed, holistic and effective on treatment related to hair and scalp. Today, Svenson Hair Care centres are present in Malaysia,
Singapore Thailand, Hong Kong, Indonesia, and Macau. In Malaysia, there are various branches, namely in Subang USJ, Kuala Lumpur,
Mid Valley, Petaling Jaya, Penang, Ipoh, and Johor Bahru.
For full head of hair in 30 seconds , TRY TOPPIK !