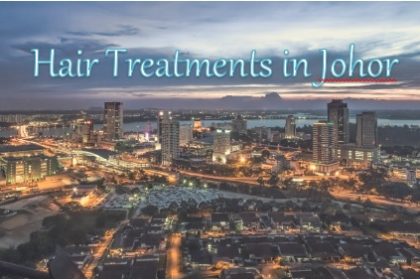 Johor is known for its beautiful beaches and diverse rainforests. However, only a small part of Johor is developed as a city, which makes it not easy to look for hair treatment centres near where you stay. Nevertheless, the services provided by these hair centres in Johor are effective and worth it. Continue reading to see where you can find a hair treatment centre near you in Johor.
1. Dr. Chong Clinic (Johor Bahru)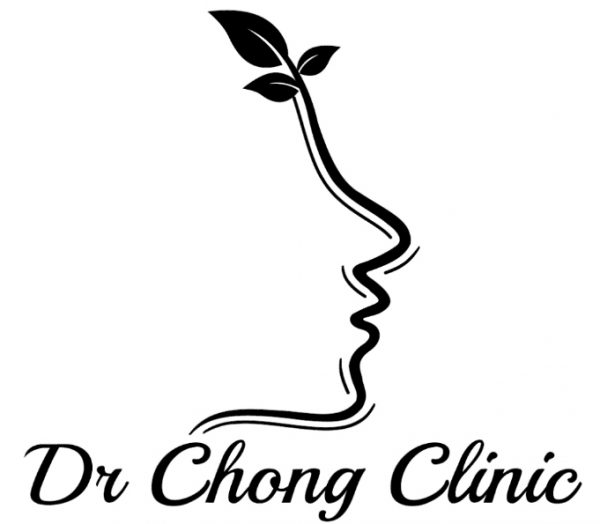 One of the branches of Dr. Chong Clinic is located in Skudai, where it was recently opened in 2016. Their hair loss treatments include platelet-rich plasma (PRP) therapy, Photo-Dynamic Therapy (PDT), Hair Regrowth Injections (HRI), mesotherapy, medication and supplements for male and female pattern baldness. The team of doctors may look young, but they have vast experience in overcoming hair loss.
Address: 49G, Jalan NB2 2/2, Taman Nusa Bestari 2, 81300 Skudai, Johor Bahru, Johor.
Telephone: +607-559 6110
WhatsApp: +6011-5636 6110
Email: enquiry@drchongclinic.com
2. Svenson

The 60-year old UK brand has progressed in their hair treatment tools and techniques over the years, but they have remained to be committed to deliver the best and effective hair solutions. Their signature treatment package aims to reduce bacterial growth and eliminate dead skin cells to help hair growth and solve other hair and scalp issues. In addition, the trichologists and hair consultants in all the outlets have been professionally trained under UK-based specialists with world-class expertise and years of experience. To have the customer's best interests at heart, the training includes studying an average of 3,000 cases and 6 years of regular training. Also, to maximise the efficacy of all treatments, therapists are required to be extremely familiar with the treatment machines and follow the guidelines to ensure the best possible customer experience. Svenson has also collaborated with Fave to offer discounted vouchers for their treatments.
Address: Lot 5.07, Level 5, Plaza Pelangi, Jalan Kuning, Taman Pelangi, 80400 Johor Bahru, Johor.
Telephone: +607-3334 641
WhatsApp: +6011-5690 4495
Email: enquiry@svensonhair.com.my
3. Dr. Shah Clinic (JB)

Dr. Shah is a Malaysian household name in the hair transplant industry. This may be due to his credibility and having successfully helped clients treat their hair loss for more than 20 years. The procedures of the hair transplantation service are based on tried-and-trusted cutting-edge techniques and technology. Some of the services offered to patients include follicular unit extraction (FUE), whereby hair follicles are harvested from the donor area (typically the back of the head) and transferred to the balding or thinning area on the scalp.
Address: 9/1, Jalan Idaman 4/1, Nusa Idaman, 79100 Nusajaya, Johor.
Telephone: +607-231 4660
4. Revival Medical Clinic

This medical aesthetics clinic is situated in Taman Sutera Utama, Johor Bahru. Even though it has been established for only around 6 years, the consulting aesthetic medical physicians have over 11 years of experience in the field and certified MBBS, making them highly qualified to perform treatments. Moreover, the team is able to tailor individual treatments to cater to patients' needs while ensuring high quality and professional service. Revival Medical Clinic is also quite popular on social media, with over 11,000 likes on their Facebook page. Reviews from customers highlighted the cleanliness of the clinic as well as friendly staff. Due to satisfied clients, the doctors' schedule has been mostly full within the month, so it is recommended to arrange an appointment beforehand. Their hair loss treatments include PRP therapy, hair regrowth injections, and mesotherapy.
Address: 8 Jalan Sutera Tanjung 8/3, Taman Sutera Utama, Skudai, 81300 Johor Bahru, Johor.
Telephone: +607 557 8833
WhatsApp: +6016 772 3833
Email: revivalmedicalclinic@gmail.com
5. Dr Wee Clinic

Dr Wee Clinic is known for providing affordable services in medical aesthetics, dermatology, and hair loss treatments. Although the prices are competitive, customers noted that the team of staff does not lack professionalism and skills at all in conducting the procedures. Besides that, all queries and doubts were patiently addressed with honesty. This clinic offers PRP, FUE, laser hair therapy, and other treatments.
Address: 87, Jalan Harimau Tarum, Taman Century, 80250 Johor Bahru, Johor.
Telephone/WhatsApp: +6017-554 7977
6. Dr Hon Aesthetic Clinic (Klinik Harmoni)

This clinic has been established for more than 8 years, and the consulting physician, Dr. Hon, has been practicing for over 14 years. Patrons have remarked on how easy it was to communicate with the doctor and staff. Additionally, the treatment price is considered to be reasonable. Examples of their hair loss treatments are PRP, mesotherapy, HRI, and laser hair therapy.
Address: 163 Jalan Simbang, Taman Perling, 81200 Johor Bahru, Johor.
Telephone: +607 238 5663
WhatsApp: +6016 722 8468
7. Beverly Wilshire Medical Centre (Johor Bahru)

Even though this centre is specialized in aesthetic medicine, there are hair loss treatment services provided such as FUE and HRI. The doctors there are known to be thorough in their procedures and explanations. This award-winning medical centre is very well established and has premium facilities and leading technologies. Another unique factor of this centre is that they provide pick-up and drop-off service from and to Singapore.
Address: Level 3, Menara Landmark, Jalan Ngee Heng, 80000 Johor Bahru, Johor.
Telephone: +607-2282888 (General) / +607-2282110 (Ward)
8. Bee Choo Origin Herbal Hair Treatment

The name is no stranger as Bee Choo Origin is well-established in the hair treatment industry. They offer treatments for alopecia areata, dandruff, hair loss, grey hair, and scalp problems. There are so many locations of Bee Choo Origin that they are present in 11 of the 13 states of Malaysia. In Johor, you can find 10 outlets in Batu Pahat and Johor Bahru. Their website has further details on their locations as well as contact information.
9. Oriental Hair Solutions

Oriental Hair Solutions is from Singapore, but they have one outlet in Johor that opens daily. They use advanced oriental herb extraction technology and high-end equipment. The herbs used in their products are all carefully selected and tested before being formulated into solutions. Furthermore, their herbal treatments are customized according to each client's needs, and the herbal solutions used do not have any unpleasant smell.
Address: 88, Jalan Wong Ah Fook, Bandar Johor Bahru, 80000 Johor Bahru, Johor.
Telephone: +607-221 0389 / +6016-7333 915
TOPPIK Hair Building Fibers can be used to cover up signs of thinning hair! Learn more at https://toppikmalaysia.com/what-is-toppik/.