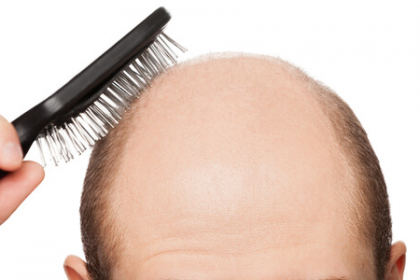 Male Pattern Baldness Encounter

If you are a man, you should know about this condition inside out as
it is the most common type of hair loss in men.
Nearly two out of every three men will begin balding
by the time they are 60 and people as young as 20 years old have been showing sign of balding.
The earlier it begins, the more severe it will likely become.
If you are a woman, it's no surprise if you notice this all around you.
It could be your partner, your father, your brothers, your relatives, your friends or just plain strangers.
I even play a game with myself when I am going out to see how
many men with Male Pattern Baldness that I can find. Even in the most desolated of places,
I would find a minimum of three people with such condition in an hour.
Either I am a very observant person or this condition is really common.
I would like to believe both are true.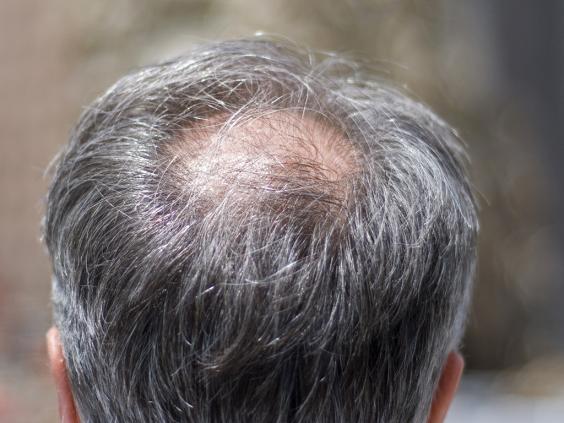 When I was young and adorable, I used to ask my uncle about his balding head,
and he would tell me different answers each time I asked.
"Oh, Uncle thinks too much that's why all my hair is
falling off" "Uncle ate too much salty food so you should be careful with your salt intake"
"Uncle is getting old, old people lose everything, money, memory, hair".
While his answer is not hundred percent accurate, it does hold a tiny amount of truth in them.
For example, overthinking could be interpreted as stressed and that
could contribute to hair loss in general.
While Male Pattern Baldness is a type of hair fall disease,
it is specific in following a pattern of receding hairline and hair thinning on the crown.
Typically, it begins at the hairline above the temples and apex of the scalp.
As it progresses, hair becomes finer, shorter, and thinner with the hairline gradually receding to
form an "M" shape and eventually an upside down "U" shape or "n" shape.
The rim of hair at the sides and rear of the head remains for it is rare for
it to progresses to complete baldness.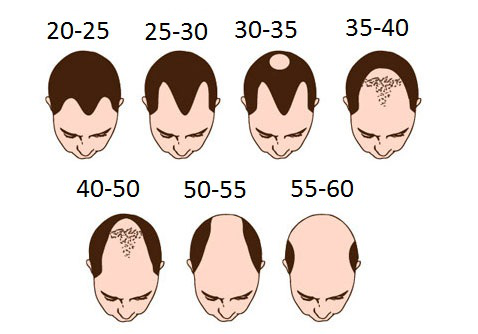 When my uncle gets older, his hormones would be a little bit out of place.
That actually happen to everyone with age and Male Pattern Baldness is primarily
related to genetic predisposition and male sex hormones.
My uncle could not choose what goes inside his genes as those are hereditary,
meaning he got the traits from the family and my uncle could not direct his
hormones to be secreted properly and work properly.
This mean to date, there is no known way to prevent male pattern baldness.
Understandably, my uncle and all men suffering this condition are frustrated, embarrassed and upset.
When I gets older, like everyone else, I spent a lot of time online.
My uncle is always dear to me so I have been doing some research
on the internet in hope to help lighten his plight.
I stumbled across www.toppikmalaysia.com and after I spent some time
understanding the website contents, I made my purchase online.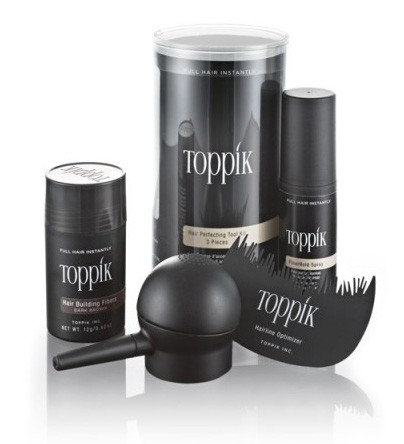 The next night we have a grand family dinner to celebrate my grandma's 80 years old birthday.
I took the time to drove to my uncle's house earlier and as I arrived,
my uncle and his whole family were preparing themselves.
My uncle welcomed me and instantly asked me to pick up a tie.
I chose one and asked him to seat in front of a mirror. I told him to just relax
and let me work on him for 5 minutes.
He thought I wanted to help him wear his tie but
as I took out the sleek black bottle of Toppik Hair Building Fibres and shake them gently on his hair,
he was surprised but did not protest.
I was actually very nervous but since I had watched a lot of videos of people using the product online,
I kept my calm and finished my work. After 2 minutes, it was done.
My uncle has a full set of hair. We looked at each other for a moment before he stood up,
screamed in excitement and went running to show his wife and children.
I have never see him so happy in life.
Log on to www.toppikmalaysia.com to find out more about this keratin protein that could
enhance your life and the lives of your loved ones.
Male Pattern Baldness Storyline Written BY
WJ
Global Hair Solution