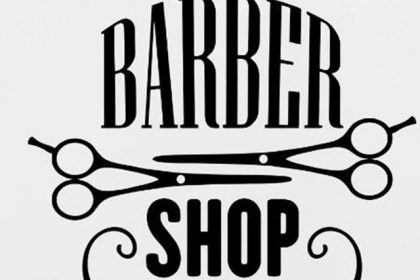 TOP 10 BARBER SHOP IN KUALA LUMPUR AND SELANGOR
Barbershop always bring back memories for those who are born in 80's and 90's. Here are some suggestions provided by www.toppikmalaysia.com , about the best of the best barbershop in Selangor and KL area.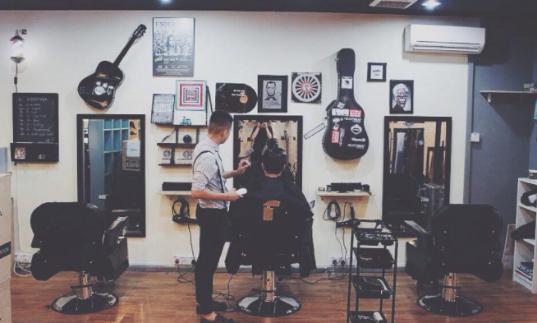 1.Amplitude Barbershop
Chief barber Lex Low has came out this idea to fuse the music and barber things together. Here is the place where you can see music gear and play music here, and get haircut in the meanwhile.
Location: 31, Jalan USJ 9/5P, 47620 Subang Jaya, Selangor.
Contact: 03 – 80813234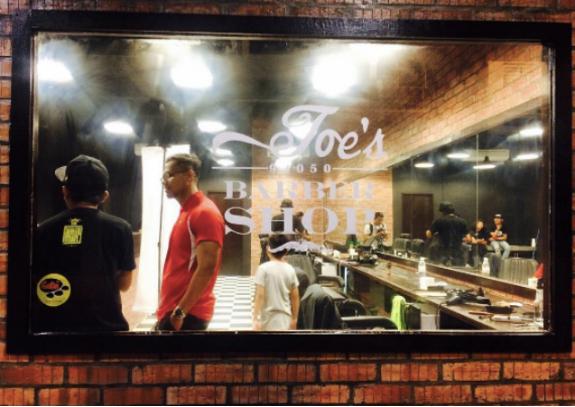 2.Joe's Barbershop
The rap duo Too Phat rapper, Joe Flizzow is one of the pioneer to re-establish this nostalgic shop concept. This barbershop is for both male and female
Location: 18, Jalan SS 15/8b, SS 15, 47500 Subang Jaya, Selangor.
Contact: 013-7873115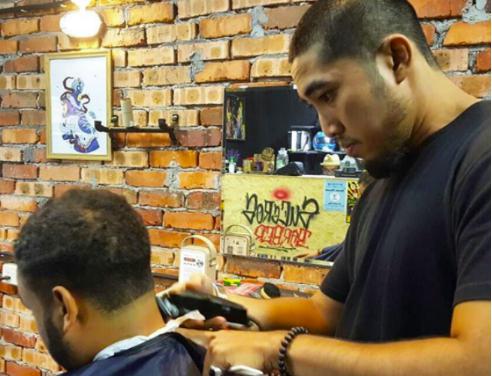 3.Barber by Servus
It is a very particular, attentive traditional barber shop established by all time favorite barbers Shai and Luwie. It is being said that they are capable of doing any hairstyle with style, even with unusual request.
Location: Lot 2-1 (Lakeside Wing), Sunsuria Avenue, Persiaran Mahogani, PJU5 Damansara, 47810 Petaling Jaya, Selangor.
Tel: 014 – 2645308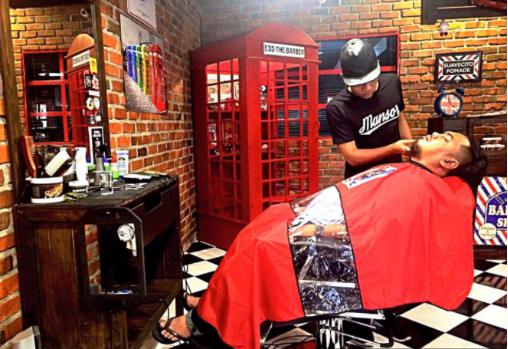 4.Edd the Barber
Stepping into Edd is just like entering into another dimension of the world. The red door is just so prominent by having bricks wall surrounding.
Location: B-01-G, Ground Floor, Block B, Dataran Palma, Jalan Selaman 1, Off Jalan Ampang, 68000 Ampang, Kuala Lumpur.
Tel: 03 – 42667421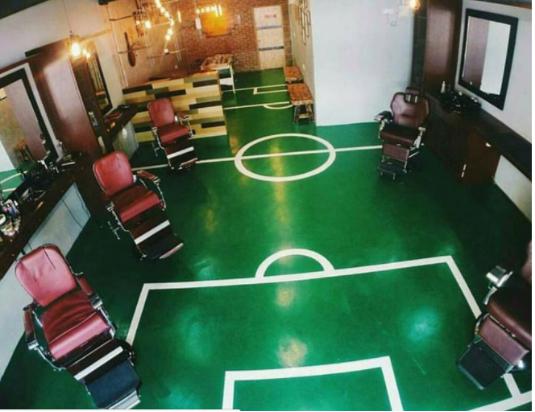 5.Ramlee's Sport Barbersclub
Established on February 2015, Ramlee is the first to introduce barbershop with sports concept in Malaysia. Sports lover, what are you waiting for?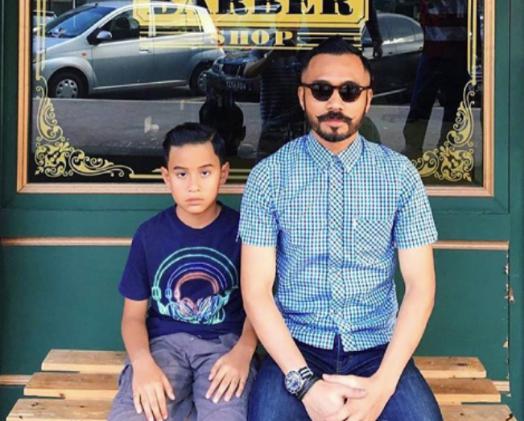 6.Wak Doyok Barbershop
You might not know who is Wak Doyok, but the most important thing is you step out from the Wak Doyok Barbershop as stylish as the icon himself.
Location: No. 7, Jalan SS 15/4, 47500 Subang Jaya.
Tel: 018-2298825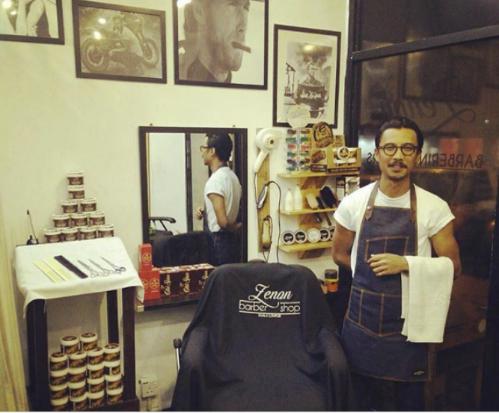 7.Zenon Barbershop
This barbershop does trim and shave, as well as many others modern style such as rock&roll, jazz, caferacer and vibe.
Location: 51, Jalan Dwitasik, Dataran Dwitasik, Bandar Sri Permaisuri, 56000 Cheras, Kuala Lumpur.
Tel: 010- 3255000

8.The Barbers Lounge
The Barbers Lounge brings back everything about barbershop in the past, the skills, the styles, the environment. On top of the past, it makes sure the style fit everything in this modern era, so that the customers' style stand out.
Location: 20, Jalan 28/70A, Desa Sri Hartamas, 50480 Kuala Lumpur.
Tel:03-28567399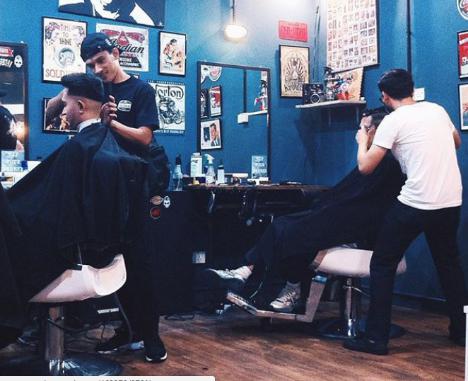 9.Barbero Barber Shop
This is the one and only barbershop which instagram followers close to 10k! Barbero is always the favorite of students as they can enjoy special price there – discount of RM 5 for haircuts. This is one of the reason Barbero has so many followers – students.
Location: D-0-12, Setiawangsa Business Suite, Jalan Setiawangsa 11, Kuala Lumpur.
Tel: 012 – 3086040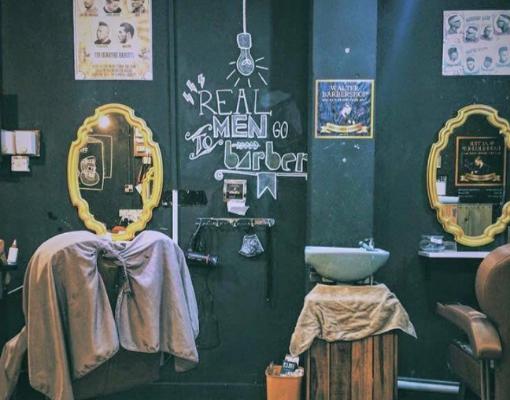 10.Walter Barbershop
Classic or modern, Walter got it all. Established in 2015, Walter has received attention from the residents around, they even get customers from other district which travel so far to get here – just to get their hair cut and shave here! Walter is having their very own product – Pomade which is worth a try.
Location: Lot 7-9, Bangunan Pusanika, Lingkungan Ilmu UKM, 43650 Bangi, Selangor.
Tel:012-5793132
So, is your favorite barbershop in the list? Well, all men should get their service at barbershop so they style like a man, a masculine man. If you have any suggestion to us, please contact us at www.toppikmalaysia.com . on top of that, you may find many others info about hair and hair product there.