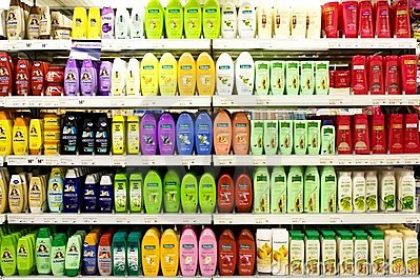 Top Ten Hair Loss Shampoos Review Malaysia

Science has proved it, your mother has told you, hair loss is natural. It really is. Everyone experience it in a daily basis. It is in fact as common as sunlight in the daytime. However, the normal number of hair to be loss in a day is between 50 to 100 hair, which sometimes could go quite unnoticeable. When a person hair loss is significantly more than that amount, a person has is said to have excessive hair shedding or 'hair loss' problem.
Confidence plays a tremendously important role in a person's wellbeing and it's no secret that hair plays a big part of that. Thus many people suffer internally when this 'hair loss' problem affects a large percentage of today's population. So why should you suffer when countless advertisements printed in bold are telling you that an array of unlimited products are available to cure your 'hair loss' problem?
We know that you have only one head to test try so many existing products. Each product take time to work their wonder and they come with different cost as well. Hence, after spending many hours going through published researches and product reviews, we have come out with a list of top 10 best hair loss shampoos of all time. Read on to find out all you need to know about the best hair loss shampoos.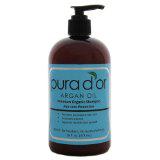 Pura d'or Shampoo
The Pura d'or Hair Loss Prevention Premium Organic Shampoo has been claimed as No.1 Amazon Best Seller since 2012. It is affordable, nice smelling and contain no harmful ingredients. It brings in many benefits for the hair as well including strengthening hair, increasing hair volume, and supports healthy hair growth.


Bosley Bos Revive Shampoo
Bosley Bos Revive Nourishing Shampoo for Visibly Thinning Hair is very cost-efficient for those on a budget. This product is meant for non-colour treated hair, indicating there is not as many chemicals in this product, highlighting it as a safer choice for treating hair loss problem. Customers feedback that this shampoo produces thicker, silkier hair without causing dryness or dandruff. It also has a mild, pleasant scent.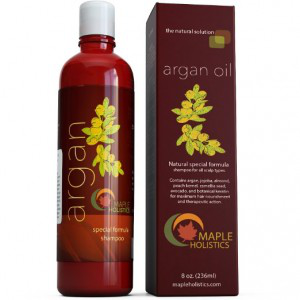 Maple Holistic Argan Oil Shampoo
All-natural Argan Oil Shampoo by Maple Holistics is a decent choice if you want to try a hair loss shampoo. An overwhelming majority of customers who tried it expressed satisfaction on the improvement on how their hair feels and looks. This shampoo is being sold at a lower price relatively plus, there are many free giveaways from the company for the users to try.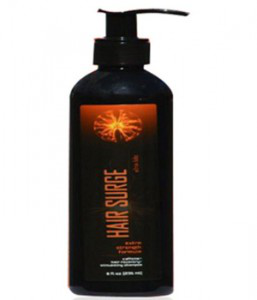 Ultrax Labs Hair Surge Caffeine Stimulating Shampoo
Ultarx Labs Hair Surge utilize caffeine to stimulate hair follicles and improve the texture and health of the hair. It also contains Ketoconazole, which is an anti-inflammatory molecule that has been shown to help prevent hair loss. Top rated Amazon shopper James Lofton noticed regrowth around the hairline after three months of using Hair Surge. Other reviewers mostly gave 5 stars and say that it stimulates the growth of new hair. Though, this product is quite expensive.

Nioxin Cleanser, System 2 Shampoo
Nioxin has been around since 1987 and this product has been rated as one of the top hair regrowth shampoos since 2014. Nioxin hair care system guarantees denser looking hair in as short as 30 days. Numerous testimonials indicated best results were seen after three months of daily application. The Nioxin official site states:
NIOXIN uses advanced technologies to deliver thicker, fuller, denser-looking hair. NIOXIN's advanced technologies provide real solutions for making the most of the hair you have.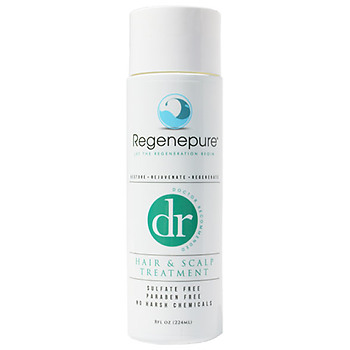 Regenepure DR Hair and Scalp Treatment Shampoo
Regenepure is another caffeine-based shampoo that can be used to relieve dry and itchy scalps, as well as excessive oiliness and dandruff. The vast majority of the customers who provided their unbiased reviews complimented on its effectiveness. It may be more expensive than other brands and take longer to produce results, but it certainly works for many.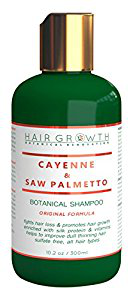 CAYENNE Hair Growth Shampoo
CAYENNE Hair Growth is a product from the company Green Touch, which specialized in botanical hair care. This product was created based on the anatomy and physiology of human hair, allowing it to formulate products that can help promote the flow of blood in the precise area in order to encourage hair follicles to remain in their growth phase and to prevent the death of the follicles. This is very efficient to stop hair loss and to promote hair growth.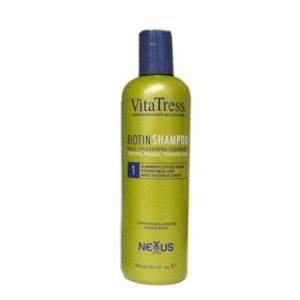 Nexxus Vitatress Biotin Shampoo
Nexuss Vita Tress treats hair loss, prevents the loss of hair in clumps and thicken hair with noticeable results within days to week, depending on individuals. Besides being a reliable shampoo to treat fine, fragile, and thinning hair, this shampoo also delivers nutrients to the hair and reduces excess oil production in the cleaning process.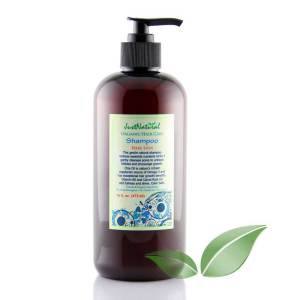 Just Natural Hair Loss Shampoo
Just Natural Hair Loss Shampoo provides ample nutrients to the hair and stimulates hair growth by gently cleansing the hair follicles to promote growth. The product functions very well to stop hair from coming out in big clumps. It is organic and hand mixed per batch so the colour and consistencies of each batch of products varies.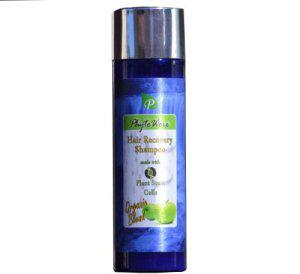 Phytworx Organic Shampoo
Phytoworx Organic shampoo utilizes plant stem cells and plant-based ingredients which are believed to stimulate the scalp and to combat balding and falling hair. Customers report seeing improvements in their hair within a few days to a few weeks. The shampoo's hair loss prevention technique works well for most people with nice smells and zero side effects.
If you're in it to try any of the hair fall shampoos in the list, be sure to allocate about six months for each product to prove their efficiencies. Six months is an ideal time frame to test any hair loss deterrence product and assess results. This is a long list and there are even more products not listed to choose from, given enough time and effort everyone should be able to find a Hair Loss Shampoo that works for them.
For full head of hair in 30 seconds , TRY TOPPIK !