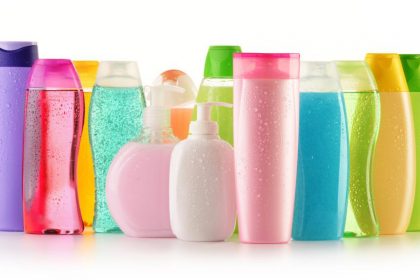 Top Hair Loss Shampoos Found in Malaysia
It is important to keep your hair healthy by practicing a healthy lifestyle, but what if you suffer from unexpected hair loss? Proper washing of the hair is a crucial step to clean the hair and to provide nutrients when dealing with hair loss. Here are some of the top hair loss shampoos available in the country.

Ultrax Labs Hair Surge – Caffeine Hair Loss Hair Growth Stimulating Shampoo
This shampoo claims to have the revolutionary technology of having micro blend caffeine compounds and essential oils that provide vital nutrients to nourish hair follicles and thicken hair while encouraging natural hair growth. The 0.2% ketoconazole is also an essential ingredient to reduce hair loss. They claim to use only approved ingredients that are supported by years of research, such as Saw Palmetto, in which clinical trials have proven the prevention of baldness caused by an enzyme.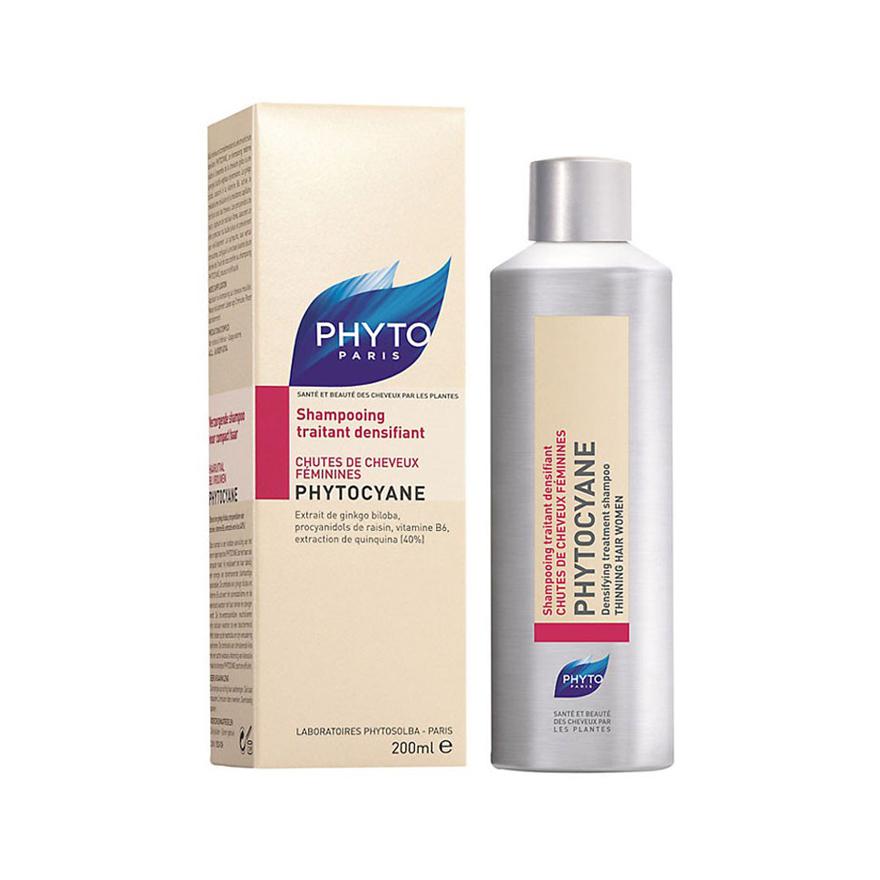 Phyto Phytocyane Densifying Treatment Shampoo
This revitalizing shampoo is formulated to address hair thinning. It stimulates scalp microcirculation and increases production of keratin to promote hair growth. With a thin and non-viscous consistency unlike other shampoos, the texture may surprise many users. However, reviews stated that it still lathers very well and rinses out cleanly without leaving any residue. There are claims from consumers experiencing reduction of hair loss in the shower after using this shampoo.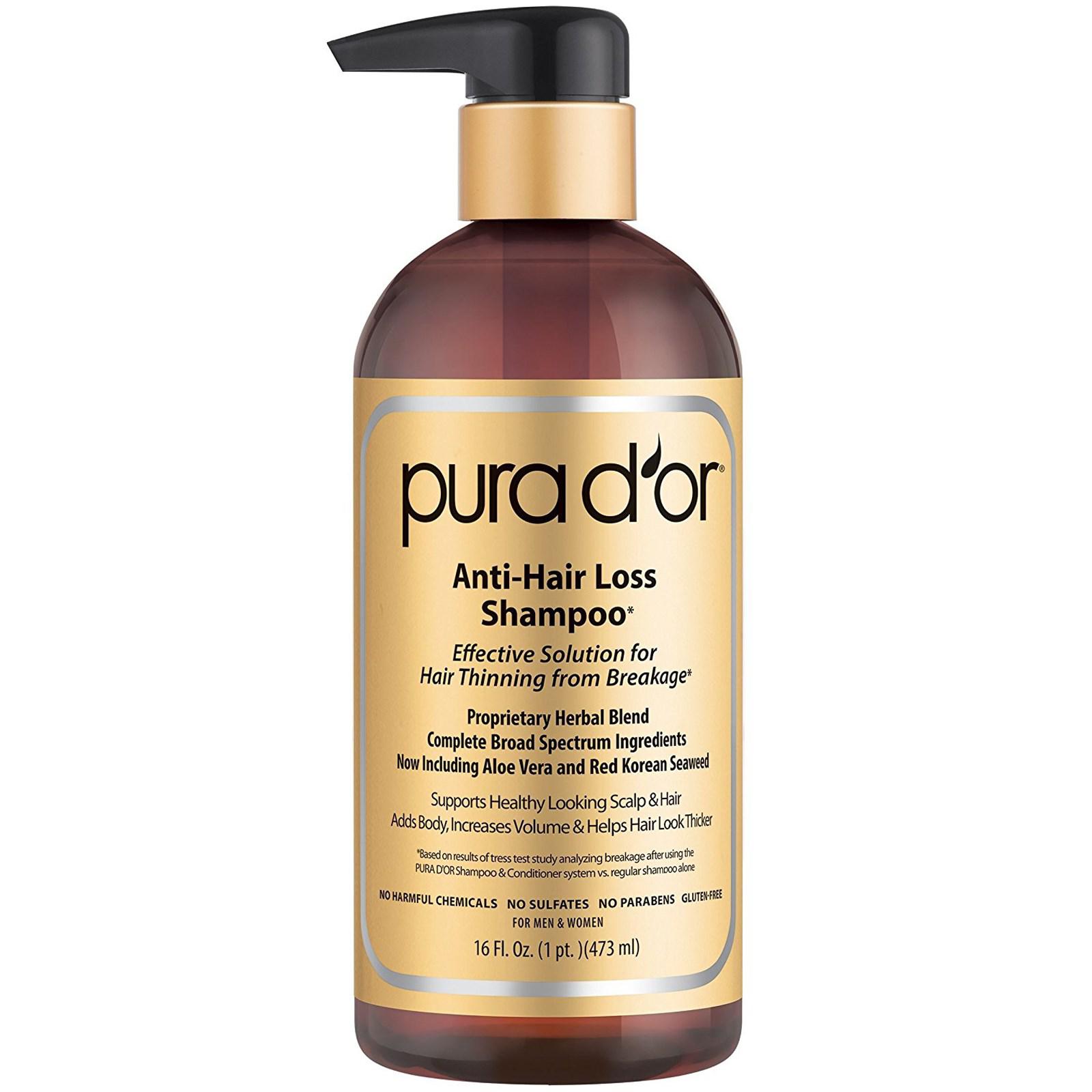 Pura D'or, Anti-Hair Loss Shampoo
This shampoo claims to be gluten-free, hypo-allergenic and color safe. The formula is plant based, using vitamins and organic ingredients such as biotin and Argan Oil to nourish and help reduce hair loss due to breakage without any harsh chemicals like SLS and parabens. Other special ingredients include Aloe Vera and Red Korean Seaweed. Their goal is to gently but effectively provide a solution for hair thinning through this daily shampoo.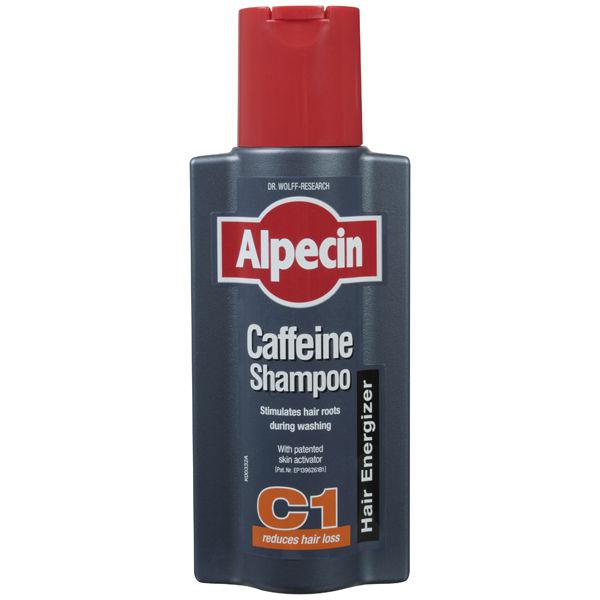 Alpecin C1 Caffeine Hair Loss Shampoo
This is an exclusive brand which is not commonly found in physical stores. The shampoo can be used daily, and works by strengthening hair roots, reversing premature hair loss, and stimulating hair follicle growth. It is also caffeine enhanced and has patented ingredients, which shows that this product has one of the latest technologies.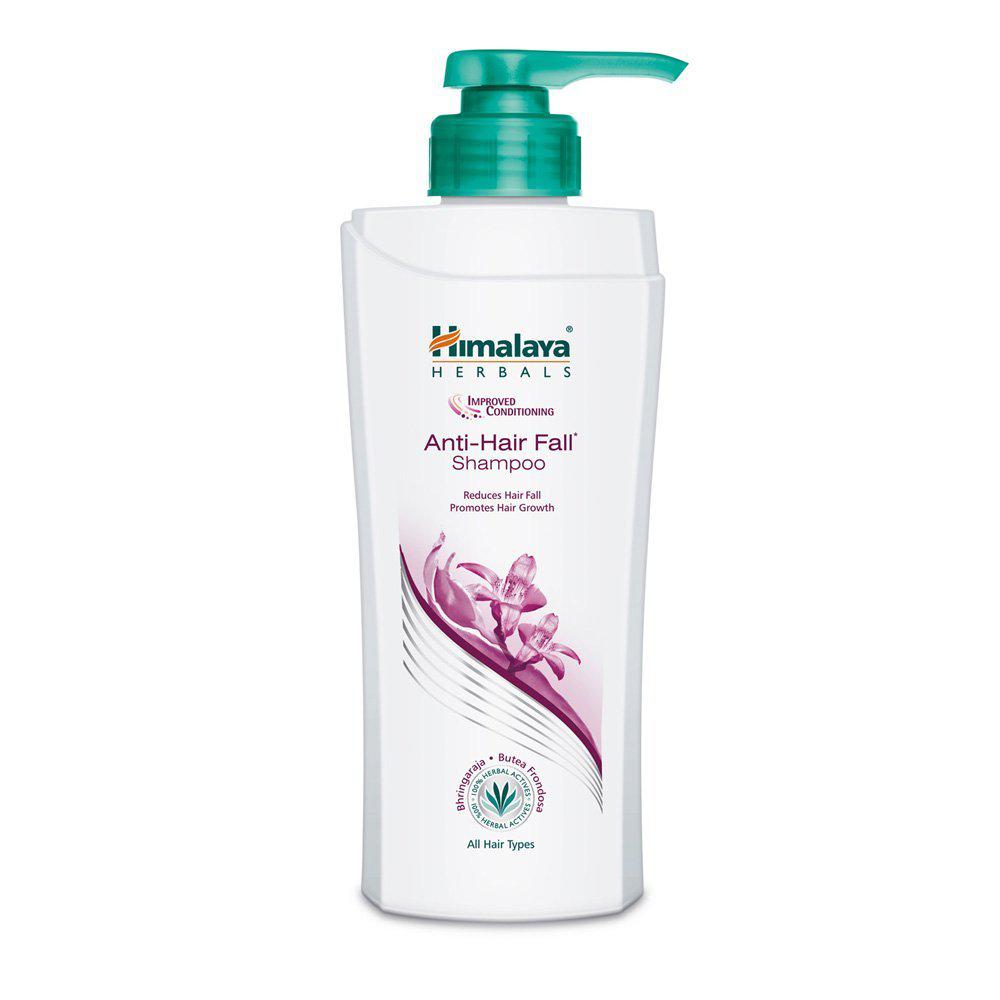 Himalaya Anti Hair Fall Shampoo
Himalaya is well known for using organic ingredients in their products. This is an affordable shampoo to reduce hair loss and stimulate hair growth through the nourishment of the hair shafts. Healthy hair growth is improved due to the two active herbal ingredients: Butea Frondosa and Bhringaraja. It also has antifungal properties to get rid of bacterial infections.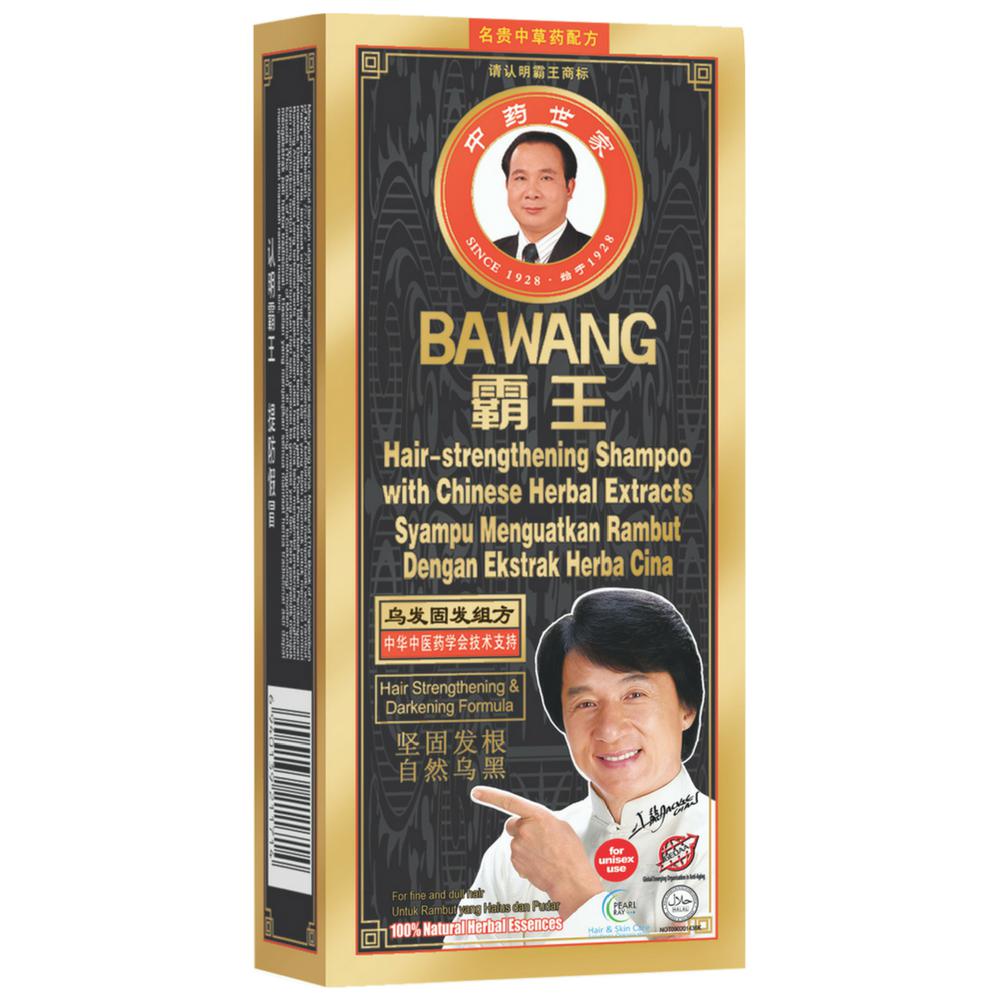 Bawang Hair Blackening & Strengthening Shampoo with Chinese Herbal Extracts
Jackie Chan has been the ambassador of this shampoo for years. This famous shampoo acts as a remedy to soothe the scalp, moisturize hair, counteract hair loss and increase hair volume. The Chinese herbal extracts such as Ginseng, Ganoderma, Chinese Arborvitae Leaf, and Radix Polygoni Multiflori immediately provide the hair roots with the activating ingredients that enhances the speed of hair growth. Extra sebum secretion is reduced while hair roots are solidified to effectively reduce hair loss.


There are other methods to deal with hair loss as well, such as using Toppik products. Discover the exclusive products of Toppik at www.toppikmalaysia.com and login to www.toppikmalaysia.com/shop for offers on purchase!
Facebook page: www.facebook.com/ToppikHairMalaysia
YouTube channel:
https://www.youtube.com/channel/UC6VdMqfIBTmSwumCJA0mg3w/featured
Instagram: @toppikmalaysia
For full head of hair in 30 seconds , TRY TOPPIK !