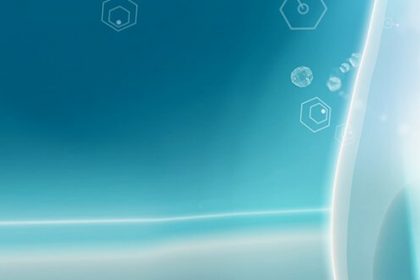 Everything You Need to Know About Rogaine Minoxidil In Malaysia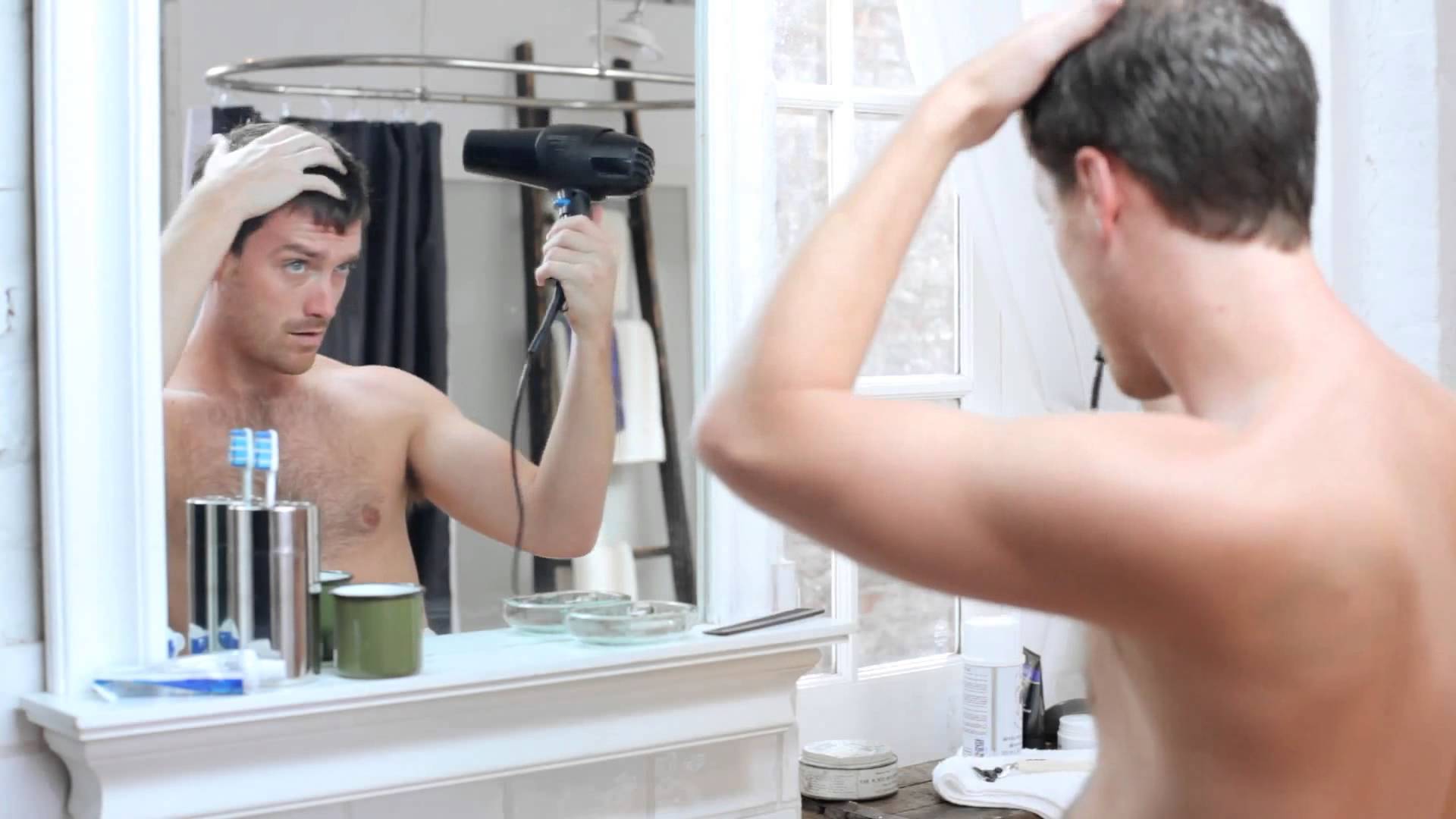 Today, of all the products on the market claiming to be able to successfully treat the ever present problem of hair loss, there are only two type of drugs
that have been approved by United States, The Food and Drug Administration (FDA) as legitimate hair loss treatment products.
One of the drugs are Rogaine Minoxidil . Rogaine Minoxidil is the first topical brand to be FDA-approved to
help regrow hair in both sexes but dermatologists suggested that Rogaine tends to be a better option for women.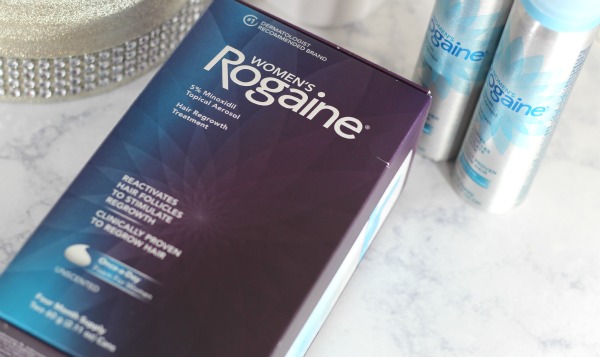 Ironically, the U.S. FDA initially approved Rogaine Minoxidil as treatment for male pattern baldness in 1988. It took three years before
FDA extend the approval for use in women in 1991. After Rogaine was made available for purchase without prescription in 1995,
the manufacturer has extended its product line to include various formulations,
the most recent being a foam preparation for men, which launched in the year 2006.
As of March 2010, products of Rogaine Minoxidil include Rogaine Foam and Rogaine Extra Strength Solution for men,
which contain 5% of the active ingredient minoxidil;
and Rogaine Topical Solution for women, which contains 2% minoxidil. The lower concentration is recommended for women
user as there is a potential for some women the medication trickles down onto the face or the stain on the hand is not washed away properly.
This risk is relatively lower for women who use the 2% concentration of the drug, as opposed to the 5% concentration that is designed for men.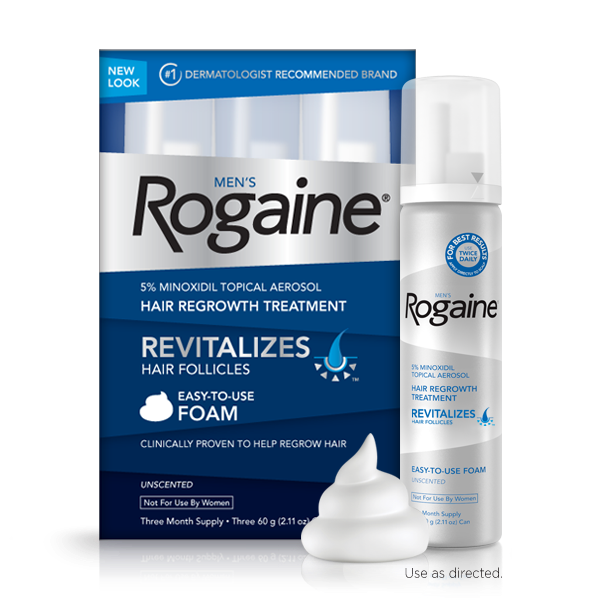 Rogaine Minoxidil is an over-the-counter topical treatment that usually comes in two forms, namely as liquid or as foam.
Liquid Rogaine for men and women is applied directly to a towel-dried hair with dry scalp using a dropper. According to the manufacturer,
the dropper should be filled to the 1 ml line and carefully applied to the areas of the scalp where hair is thinning, starting with the crown of the
head first then continuing to other areas of the affected scalp. The liquid Rogaine Minoxidil is then gently massaged into the skin using the fingertips.
It is used primarily for treating androgenetic alopecia (also called male-pattern baldness and female-pattern baldness), and alopecia aerate, an autoimmune disease.
More about these diseases in www.toppikmalaysia.com/blog .
Application should be twice a day and the products might take up to four months of daily usage to show maximum effect.
The desirable effect would be thickened hair shafts and increase of hair follicles.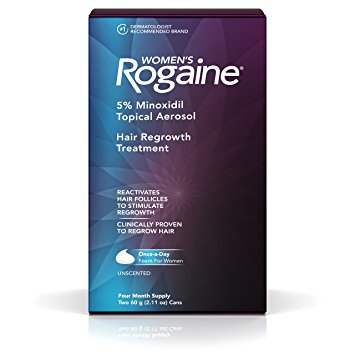 An applicator is not needed when applying Rogaine Minoxidil product in spray foam. Similarly, the foam is applied to towel-dried hair on a clean scalp.
After spraying the foamy product of around half the volume of the product's cap, the foam is massaged into the areas of the scalp where hair loss is noticeable.
When using any of the products, the manufacturer stresses on washing your hands well after each application.
Rogaine Minoxidil in spray foam form is prepared in alcohol and glycerine base. This formulation is specialized formulated for those
who experience contact dermatitis with Rogaine Minoxidil liquid preparations. On a side note, female consumers
who do not have the option of selecting a foam formulation, have to make do with the liquid solution.
This might come as a sad news for female consumers who enjoy a good selection and a variety of products.
More products that help with hair loss and available for female can be seen in www.toppikmalaysia.com/shop

Although the product is easily available over the counter with no prescription needed when purchasing, it is still highly encouraged to
consult a specialist or dermatologist before beginning the long term treatment of using Rogaine Minoxidil since there are still
risks that come with taking the drug. Some of the advantages and disadvantages of using this product is listed below:
Advantages:
It is able to actually encourage new hair growth.
It helps to slows down or stops hair loss
Disadvantages:
The product can cause skin irritations to certain individuals. The irritations may be in the form of redness, redness, flaky scalp, itching scalp and others.
There might be an initial increase in hair shedding. It can cause more hair loss during the first two to four weeks because some of the old hairs are being pushed out by new ones.
Results take time, usually from around the fourth month to possibly a year.
The product is expensive. The usage of the product has to be continualas the results disappear once the medication is stopped.
It can be inconvenient to stick to the strict regime of double application daily.
It can change the texture and the colour of the new hair.
To certain individuals, there might be some health complications such as weight gain, light-headedness, dizziness, rapid heartbeat, chest pain and the swelling of stomach, face, ankles or hands.
Some of the famous Minoxidil product on the market right now are
Rogaine Minoxidil by Phizer
Kirkland Minoxidil by costco
Regenepure Minoxidil Salonceuticals
Lipogaine
Nevertheless, Rogaine Minoxidil is proven to be effective and for most, relatively safe.
To be frank, it takes a lot of effort and determination to go on a long term treatment to fight hair loss,
however there are other products that can work wonder for a fast fix while going on the treatment.
Try Our TOPPIK HAIR BUILDING FIBER TO GET FULL HEAD OF HAIR IN 30 SECONDS !
Check it out at www.toppikmalaysia.com
Article written by
WJ
Copywrite
Global Hair Solution
For full head of hair in 30 seconds , TRY TOPPIK !