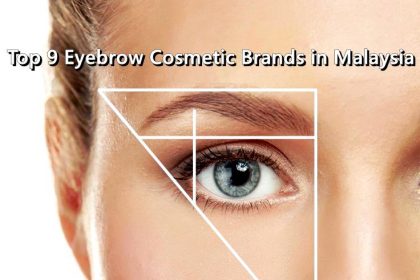 Top 9 Eyebrow Cosmetic Brands in Malaysia
Malaysia is no stranger when it comes to makeup. Most Western and Eastern cultures, especially through media, have influenced us into being aware of our facial appearance, especially with the trend of having beautifully shaped eyebrows. Here are some of the most heard of eyebrow brands in the country.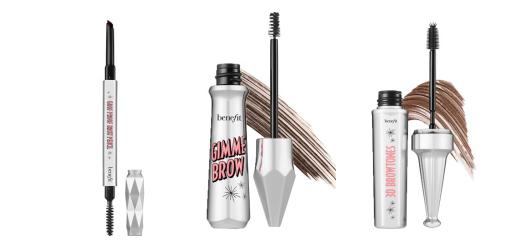 Benefit Cosmetics
Benefit Cosmetics is a brand from the United States, since 1976. Malaysia is one of the 30 countries with this brand. One of their bestselling brow products, Gimme Brow Volumizing Eyebrow Gel is a fiber gel that imitates the look of real hair for lush-looking brows. Using an innovative, brush-on gel formula; it has tiny micro fibers that hold on to skin and hair, creating fuller-looking eyebrows which instantly volumizes, tames and fills out brows for a long-wearing effect.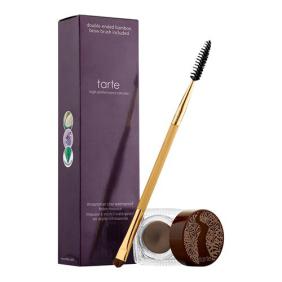 Tarte
Another cosmetics brand from the United States, it is founded in 2000. The brand is famous for being cruelty-free and eco-friendly. This product, Amazonian Clay Waterproof Brow Mousse has a light texture infused with Amazonian clay. The airy consistency of the formula allows smooth application of the product onto brows, without worries of harsh lines.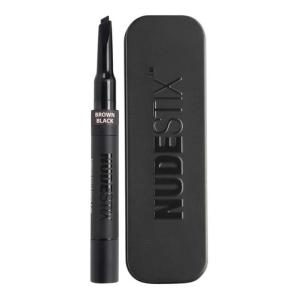 Nudestix
Launched a little over 3 years ago, this Canadian make-up line is available at many top retailers and online stores in Malaysia. It was shortlisted as a finalist for New York-based Cosmetic Executive Women's 2015 Indie Brand Beauty Award. They are well-known for using social media to market their products. This eyebrow stylus has become one Malaysia's favourite brow products so far, following their theme of easy-to-use makeup crayons that give a fresh-faced look.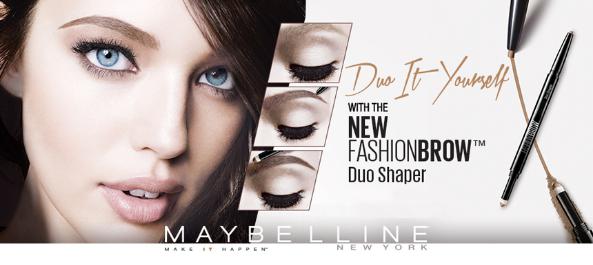 Maybelline
This brand has been around for more than a century. That says a lot about its reputation. It claims to have scientifically-advanced formulas, revolutionary and trendsetting shades and textures. Their new product is the 2-in-1 Fashion Brow Duo Shaper. It can make arches, sculpt and shape, or fill up to help create eyebrows on fleek. It comes with two tips; one to shape and the other for finishing, achieving a natural, and refined brow look.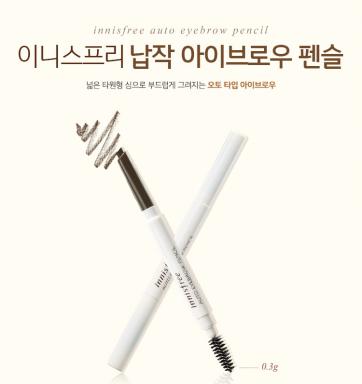 Innisfree
This Korean brand is prominent for marketing products made of natural ingredients from the island of Jeju, Korea. Being eco-conscious, Innisfree strives to keep everything eco-friendly, from their products to their packaging. Having arrived in Malaysia since 2014, this brand has been popular among consumers. Their best-selling Auto Eyebrow Pencil has 7 colour options, and gives the ability to draw wide lines when held flat and delicate lines when held straight.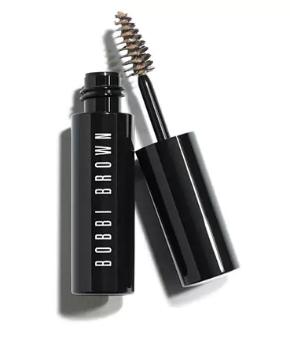 Bobbi Brown
For more than two decades since being founded, Bobbi Brown has always been a well-known brand among all. Their products are very well-received, especially when the makeup artist brand is the first to be founded by a woman. Available in more than 60 countries, it is not surprising that this brand has one of the highest sales in the makeup industry. The Natural Brow Shaper & Hair Touch Up has a cream-gel formula that glides over and fills in brows, to shape defined contours of eyebrows.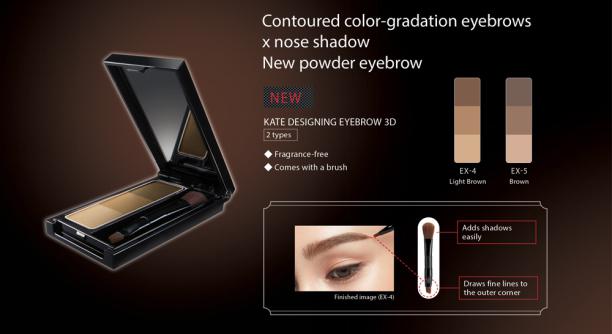 Kate
Originally from Japan, Kanebo Cosmetics released Kate products with a "Cool & Sharp" brand concept. This is to appeal to makeup-conscious women in the dynamic Malaysian makeup market. Their new product, the 3D Eyebrow & Nose Shadow Powder Palette is designed to be compact with three shades to create contours on other areas of the face.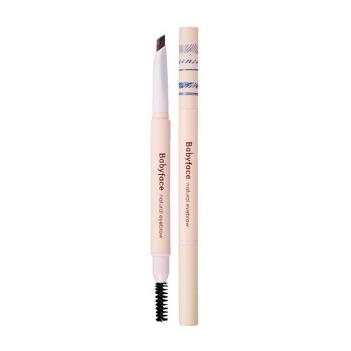 It's Skin
Their line of makeup and skincare products is the result of collaboration with dermatologists from Seoul University due to the awareness of consumers' skin troubles. Using advanced technology and natural ingredients, their collection aims to bring out the skin's energy and natural glow. To ensure minimal irritation and maximum safety, their products are dermatologist-tested. This smooth texture Babyface Natural Eyebrow Pencil that contains vitamin E is soft as velvet on the skin.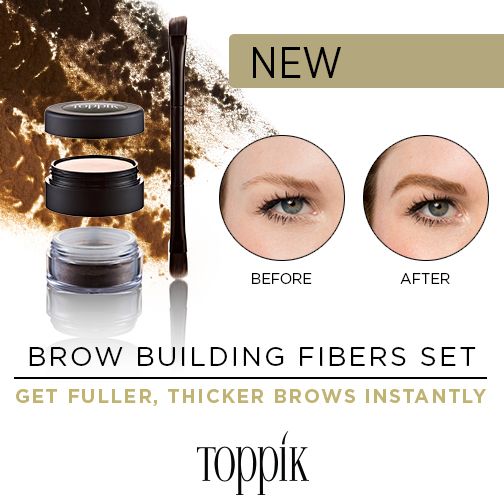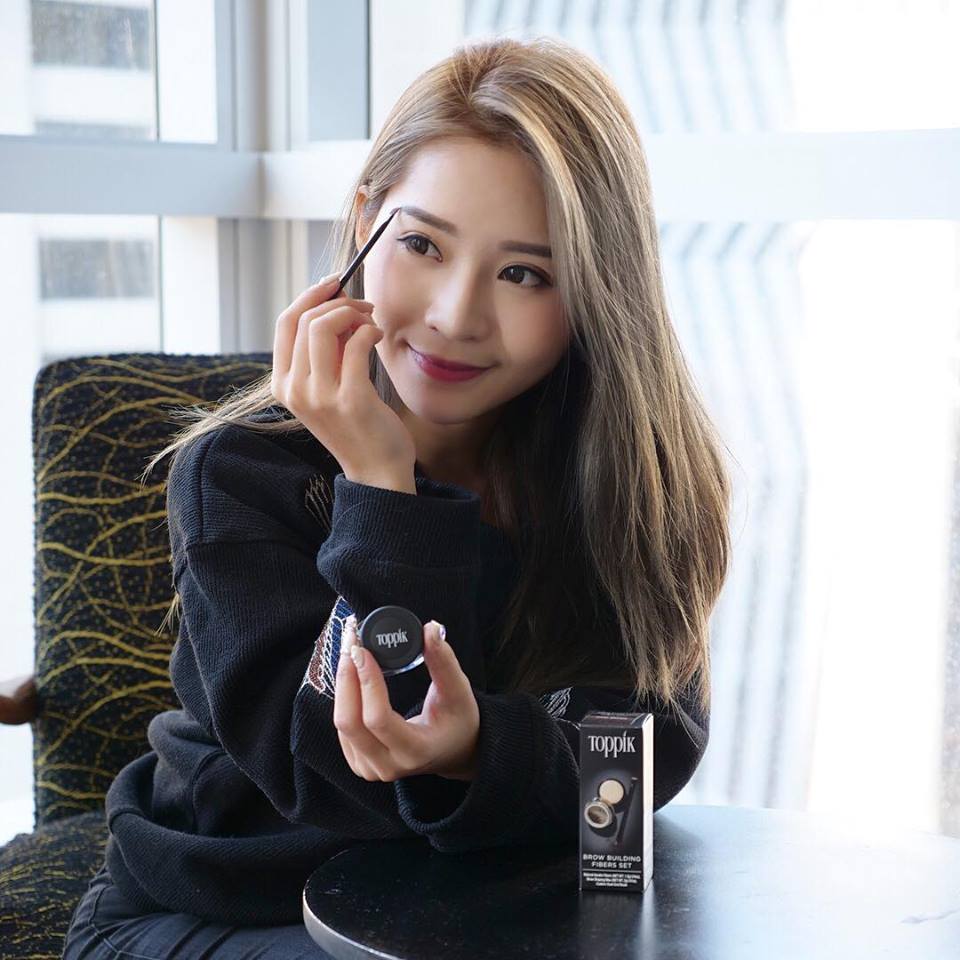 Photo credit/Model : Crystal swung (Social Influencer Malaysia)
Toppik
There are many eyebrow brands out there, but nothing beats this brand. For precise application to create instantly thicker and fuller brows, the Toppik Brow Building Fibers Set uses natural keratin fibers to adhere to existing brows for a more sophisticated and sharp image, which lasts longer than the average eyebrow makeup product. This is your new go-to for natural-looking fullness! For more details visit the website https://toppikmalaysia.com/product/toppik-brow-building-fiber-set/