The Best Supplement For Hair Loss And Hair Fall:
Toppik Hair Nutrition 2-in-1 Capsules
Hair loss has plagued mankind for centuries, and as a result, many have scrambled to find
effective solutions for this issue. Some people opt to take medication, but a lot of people who do also report
uncomfortable side effects and need more natural alternatives.
Some have discovered that consuming particular foods with certain qualities may have some benefit on a head of hair's
health, leading to less hair fall.
The problem with that is that it can be difficult to incorporate the exact amount of food necessary to guarantee thicker,
healthier, more abundant hair.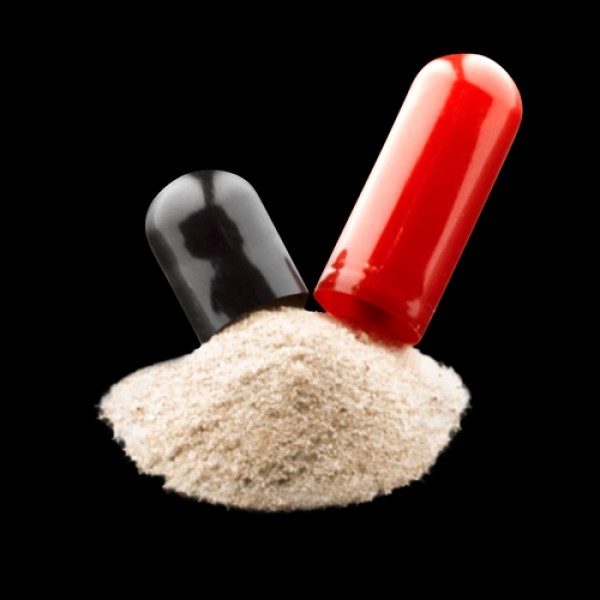 In a nutshell, the problem is this: hair fall can be prevented by medication, but it isn't natural enough to only produce good effects,
and hair fall can also be prevented by eating the right food, but it's hard to consume enough of the essential
ingredients without extra supplements.
Hence, the solution is clear; use a natural medication that contains the proper dietary supplements needed.
And here's the good news: this medication has already been created.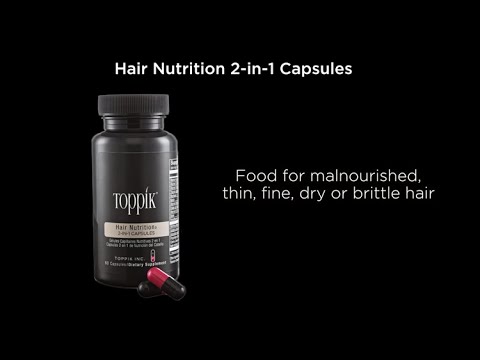 Toppik Hair Nutrition 2-in-1 Capsules are formulated specifically for the purpose of being a dietary supplement that
will combat hair brittleness and the thinning of hair. These are vitamins that were created to work at damaged
and thinning hair from the inside of the body,
allowing the growth and regrowth of thicker, healthier hair. Even better, the capsules are made without parabens, sulfates, or phthalates,
which are fancy products that only give the appearance of better hair without actually improving the hair's condition.
These vitamins do not use these ingredients at all, instead opting for much more natural consumables.
They're also gluten-free, meaning anyone at all can take them. So what does this great supplement contain, if it doesn't have any of that?
Let's run through some of its main ingredients.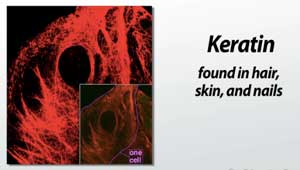 One of the main ingredients of this item is keratin protein, which is a fibrous, structural protein that makes up majority of the
outer layer of skin and is meant to protect it from damage. Proteins in general are excellent for preventing hair loss,
and are arguably the best in allowing strong hair.
This is such a well-known and trusted fact that all shampoos contain amino acids, which come from protein.
As such, keratin is the best protein to prevent hair fall;
not only does it prevent the loss of hair, it's also great for just improve the overall condition of your hair growth.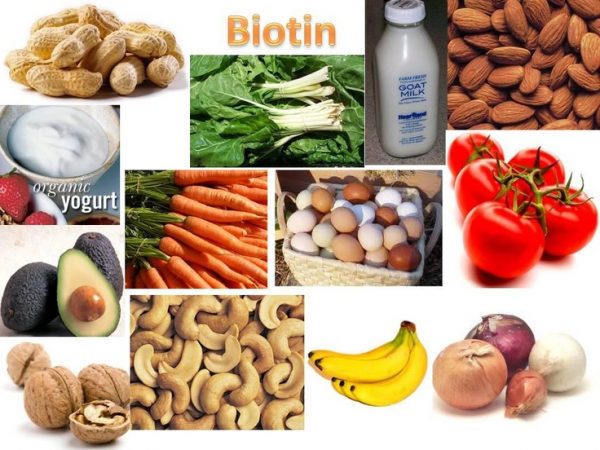 Toppik Hair Nutrition 2-in-1 Capsules also contain biotin, which is a B-vitamin that increases essential nutrients.
Biotin helps with the colour of your hair, making it brighter and more defined, which delays the greying process.
It is also known to prevent split ends and stop hair from becoming too brittle and thin, thus preventing breakage.
B-vitamins in general are great for your hair and your body; they strengthen and condition the hair while also speeding up metabolism,
promoting good skin, and keeping the central nervous system in tip-top shape.
B-vitamins basically help stop hair loss while making you healthier, killing two birds with one stone.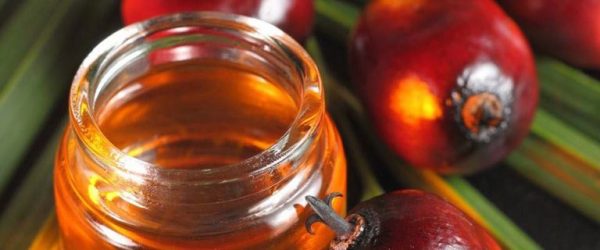 Another main ingredient used is red palm oil, a form of natural oil often used topically to prevent hair loss and stimulate hair growth.
Some have even argued that it's better and more effective than coconut oil, which has been a favourite for decades. What makes red palm oil so special?
Put quite simply, red palm oil contains the best combination of vitamins and antioxidants, and it does all of this naturally!
In fact, it has more vitamin A and E than any other plant-based oil. Vitamin A safeguards your hair follicles while vitamin E helps with the growth of capillaries.
Red palm oil is also rich in antioxidants (like vitamin A), amino acids (more protein!), beta carotene (which prevents dandruff and spurs hair growth),
and riboflavin (another B-vitamin). The best part about red palm oil is that it does wonders for both your hair and your body,
and it has been known to prevent hair fall and also prevent a string of diseases and health problems. Really, there's just no downside to red palm oil.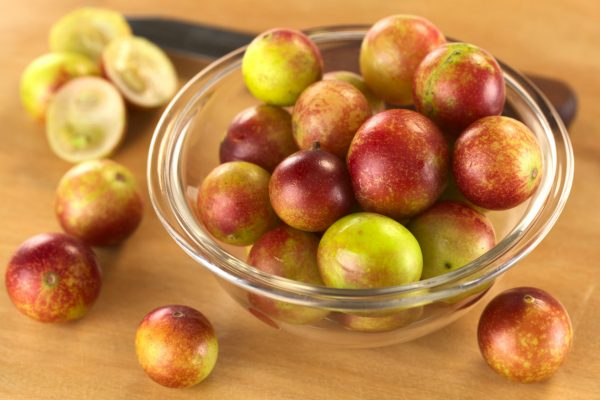 The last main ingredient in camu-camu, which is a fruit also known as myrciaria dubia that is found in Amazon rainforests
where it grows off of riverside trees. It is an excellent antioxidant and is one of the best and most potent natural sources of vitamin C in the entire world.
Vitamin C helps to grow and strengthen hair, while also providing shine so hair is both healthy and beautiful.
Camu-camu also has a long list of excellent hair growth promoting components, like amino acids, beta-carotene,
B-vitamins, protein, calcium, potassium, and fiber. That's a lot of power in such a small fruit!

Toppik Hair Nutrition 2-in-1 Capsules are gluten-free and easy to take – just take to capsules every morning as an extra dietary supplement,
and you're good to go. It's great for hair regrowth and hair treatment and encourages thicker and healthier hair, and it can even stop hair loss altogether.
No side effects, full of incredible ingredients, natural, and simple to use, these capsules are undoubtedly the best formula for treating thinning and falling hair.