Toppik Hair Regrowth

 Toppik Hair Nutrition 2-In-1 Capsules
What it is:
A 30-day supply of a dietary supplement formulated with proprietary VitaRenew Complex™ and keratin concentrate.
What it is formulated to do:
Enriched with VitaRenew Complex, each dual action gluten-free supplement features a blend of beauty-beneficial ingredients including: keratin protein to strengthen healthy hair from within; biotin to increase essential nutrients; vitamin E to support natural blood circulation to the scalp; red palm oil, which is rich in antioxidants, amino acids, beta carotene, and riboflavin to nourish healthy hair; and camu-camu, which acts an antioxidant to promote healthier hair.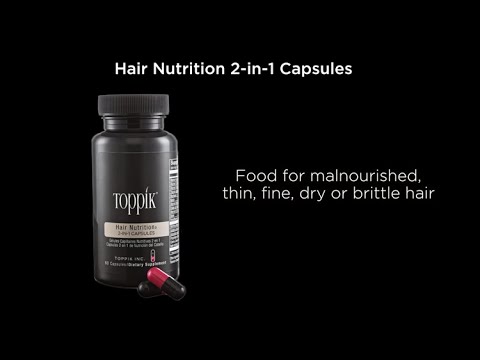 What it is formulated WITHOUT:
- Parabens
- Sulfates
- Phthalates
What else you need to know:
This product is gluten-free.
Suggested Usage:
-Take two capsules every morning as a dietary supplement.
Precautions:
-The statements have not been evaluated by the Food and Drug Administration.
-This product is not intended to diagnose, treat, cure, or prevent any disease.
-Vitamin A (Retinyl Palmitate and Beta-Carotene 50%)
-Vitamin C (Ascorbic Acid)
-Vitamin D (Cholecalciferol)
-Thiamin (Thiamin HCI)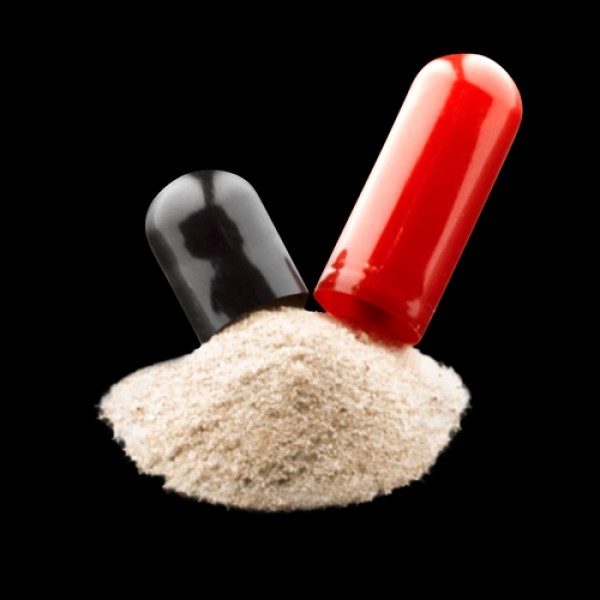 Riboflavin, Niacin, Vitamin B6 (Pyridoxine HCI), Folate (Folic Acid), Vitamin B12 (Cyanocobalamin), Biotin, Pantothenic Acid (D-Calcium Pantothenate), Methylsulfonylmethane (MSM), Gelatin And Keratin Blend, Horsetail Extract (Whole Plant) (Silica 7%), Camu Camu Fruit Extract, Magnolia Bark Extract, Pine Bark Extract, Pau D'arco Bark Extract, Red Palm Oil Extract, Gelatin (Capsule), Magnesium Searate, Silica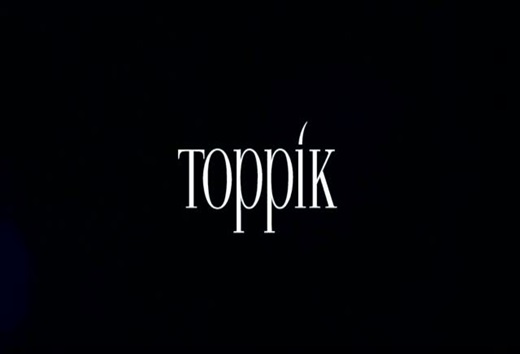 As pioneers in the category of cosmetic products for hair fullness, Toppik continues to develop their range of hair care solutions that transform the appearance of thinning hair instantly and without detection. For over 30 years, stylists and celebrities, as well as millions of women and men worldwide, have looked to Toppik for products that transform and volumize hair.The secret is in the fibers. Toppik Hair Building Fibers easily blend with your existing hair, instantly making it look full and thick.