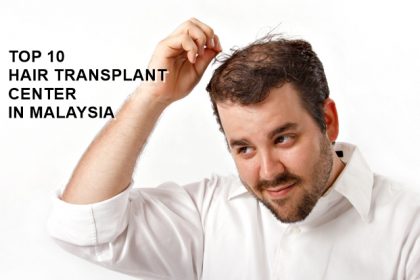 Top 10 Hair Transplant Clinic in Malaysia ( Blog Review)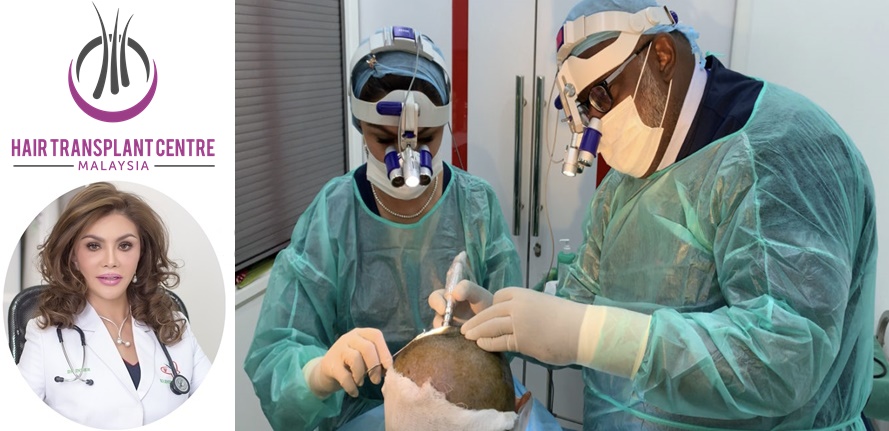 HAIR TRANSPLANT CENTRE MALAYSIA
Hair Transplant Centre Malaysia uses the latest instruments and techniques in collaboration with the International World Renown Partners, couple with best practices to give you the best optimal results.
Dr Kuladeva And Dr Inder are LCP holders, recognised by MOH.
Dr. Kuladeva Retnam is a Medical Aesthetics, Hair Transplant Specialist and Plastic Surgery doctor
Dr Inder has 15 years of experience in hair transplant, hair loss treatments and aesthetic medicine.
Dr Inder is an American Board Certified in Aesthetic Medicine and a Member of The International Society of Hair Restoration Surgery (ISHRS).
Hair Transplant Done Right.
Website: www.hairtransplantcentremalaysia.com
Address: P-G-022A, PJ Centrestage, Section 13, Jalan 13/1,
46200 Petaling Jaya, Selangor, Malaysia.
Contact Number: +6012-5154606 / +603-79321818

GLOJAS INTERNATIONAL HAIR LOSS & HAIR TRANSPLANT CENTRE MALAYSIA
GLOJAS is Co-managed by two richly experienced medical doctors for Hair Transplant, Beard Transplant, Eyebrow Transplant, Body Hair Transplant and Scar Revision Hair Transplant with SMART FUE & SMART FUT technique and formulation.
Dato' Dr.JasG is a Medical Doctor with 21 years of experience with knowledge and research, who is Malaysia's only Diplomate from The American Board of Hair Restoration Surgery (ABHRS). ABHRS is the only recognized certification for Hair Restoration surgery
Dr.Mohd Ali is a certified and licensed Plastic Surgeon in Malaysia who brings along 15 years of experience. He is a qualified Medical Doctor & Surgeon who works alongside with Dato' Dr.JasG in Hair Restoration. Dr Mohd Ali is also the President of the Malaysian Hair Restoration Society (MHRS).
GLOJAS Smart FUE Instruments
Our Instruments used are safest & sophisticated world class instruments in ensuring only the best hair restoration results coupled with Glojas SMART Formulations with proven safe, satisfied and natural results.
GLOJAS Hair Loss Treatments
In many cases, a hair restoration procedure may be the best solution to this issue but there are many cases where hair loss issues are at preliminary stage and can be resolved with either SMART Scalp PRP, SMART Hair Regrowth Spray, SMART Follicle Supplements & SMART DHT Blockers.
Address: Glomac Galeria Hartamas, B-G-05, Jalan 26A/70A, Desa Sri Hartamas, Kuala Lumpur, 50480.
Phone: +603-62115555 / +60125111089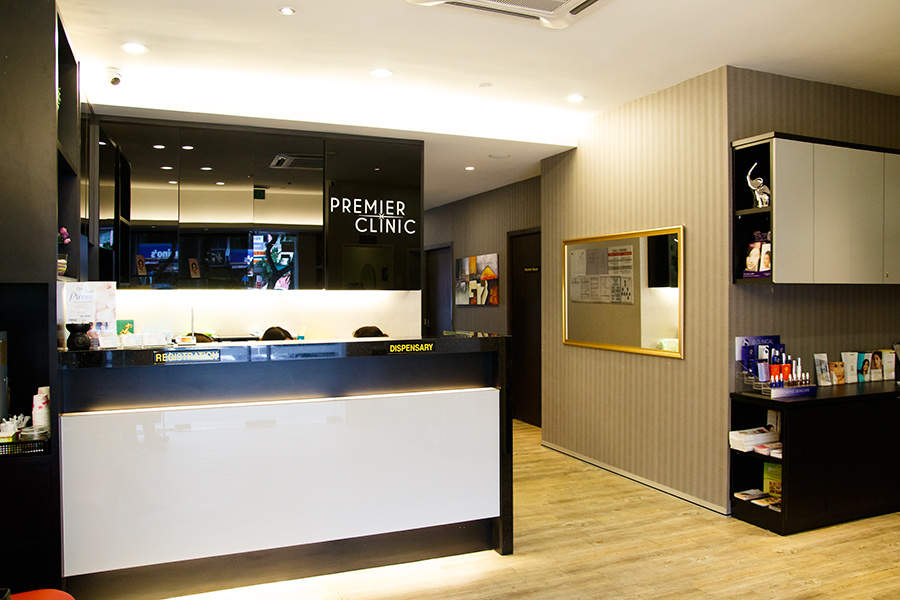 Premier Clinic Medical Aesthetic Center

Premier Clinic is led by a surgical team of highly skilled surgeons, doctors, nurses and technicians. The clinic provides treatments
of both male and female pattern hair loss, tailoring treatment plans to fulfil each patient's specific needs.
Their surgeons are even well equipped with past experience in general surgery, head and neck surgery as well as plastic surgery.  
The clinic specialised in both Follicular Unit Transplant (FUT) and Follicular Unit Extraction (FUE) of hair transplant and facial hair transplant.
They offer in-depth information about the topic of hair transplantation and the best possible expertise to guarantee 100% patient satisfaction with their services.
Beside this clinic also offer various aesthetic service from head to toe and certainly will please your desired aesthetic's goal.
Premier Clinic's pioneering aesthetic doctors provide a comprehensive range of aesthetic treatments to attain your desired perfection in beauty & health

Address:  40, Jalan Telawi, Bangsar Baru, 59100 Kuala Lumpur, Wilayah Persekutuan Kuala Lumpur, Malaysia
Phone:+60 12-662 5552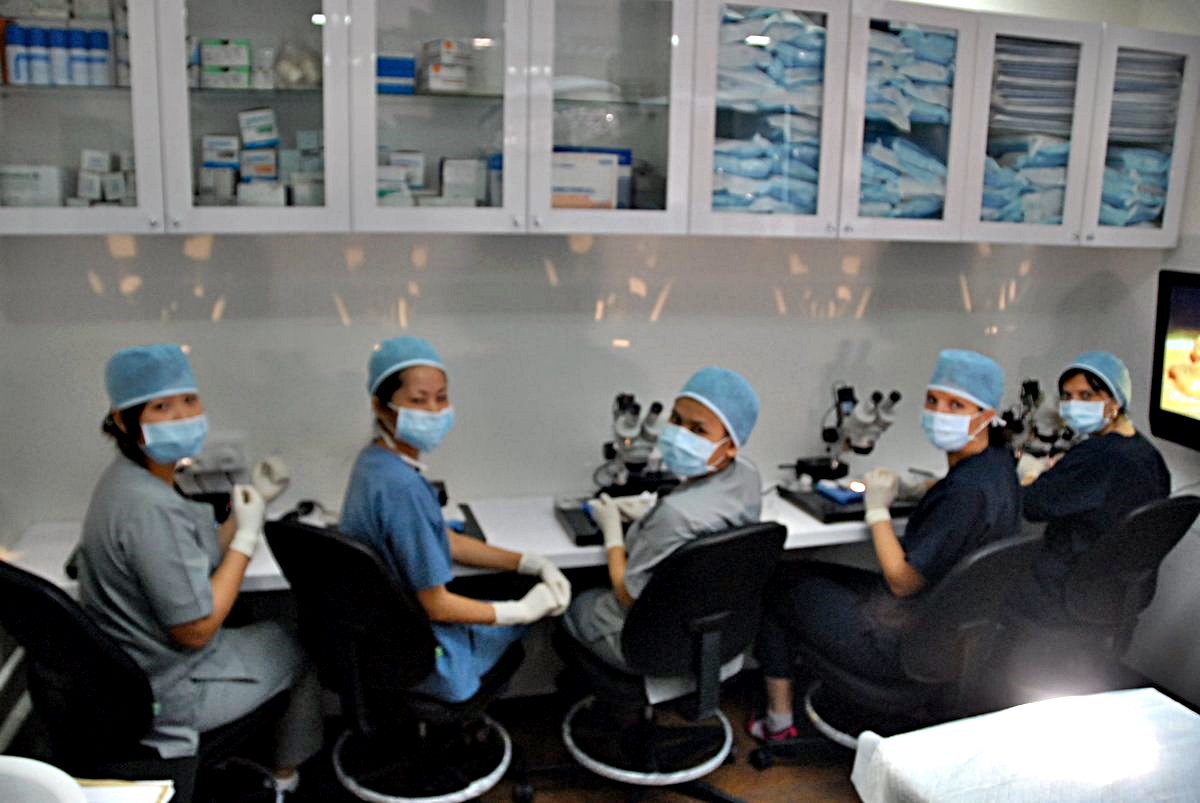 Dr Ruban's Skin & Hair Clinic
In his clinic, Dr Ruban offer the full range of hair transplant techniques including hair on scalp, facial hair, eyebrow, body hair,
burns scar & surgical scar hair transplant. The transplants will be done by both Follicular Unit Transplant (FUT) and
Follicular Unit Extraction (FUE) using the SAFE system. Dr Ruban and team cover complete dermatologic practice, offering the full scope of skin
and hair related therapies including Dermatologic Lasers, CO2 Fractional lasers for resurfacing, eczema , psoriasis ,acne ,  allergic , autoimmune,
infective & STD diagnosis and treatments. Their clinic is one of the top-rated clinic for hair transplant with high amount of positive reviews from patients.
Address: 2-3A & 2-5, Level 2, Menara UOA Bangsar, No 5, Jalan Bangsar Utama 1, Kuala Lumpur, Wilayah Persekutuan, 59000.
Phone: 03-9212 1166 ext: 78246


DHI-Direct Hair Implantation
DHI-Direct Hair Implantation is certified by Global Organizations such as ISO, CQC(UK), ACHS(Australia), TUV(Austria),
World Health Association and five European public Universities.
The hair transplant centre claimed to be the global leader in hair restoration with over 56 locations in 30 countries.
The centre also guarantee each customer a 100% natural results without cuts, scars, stitches and pain.
They are capable to do repair cases on patient with poor and unnatural results by others clinics.
Address: 3A-3 Jalan Solaris 3, Solaris Mont Kiara, Kuala Lumpur, 50480
Phone: 03-9212 1166 ext: 93901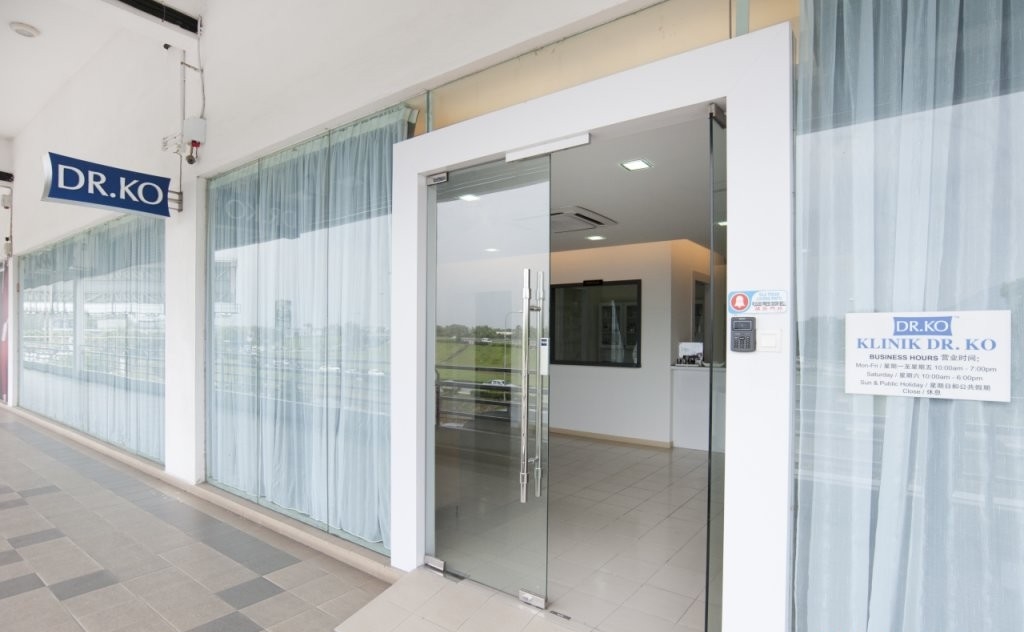 Ko Hair Restoration
Dr Chiam Tee Kiang, the head of KO Hair Restoration Clinic, attained his MBBS from Shanghai Jiao Tong University, PRC.
His surgical team which consists of six people offers hair transplant, Follicular Unit Transplant (FUT), Follicular Unit Extraction (FUE) and mesotherapy.
The centre claimed to apply hands-on aesthetic techniques that ensures the optimal results in recreating the natural hairline,
density, angle and direction of hair growth.
Address: 10A-22A Jalan Temoh, Klang, 41400. Phone: 03-9212 1174 ext: 34443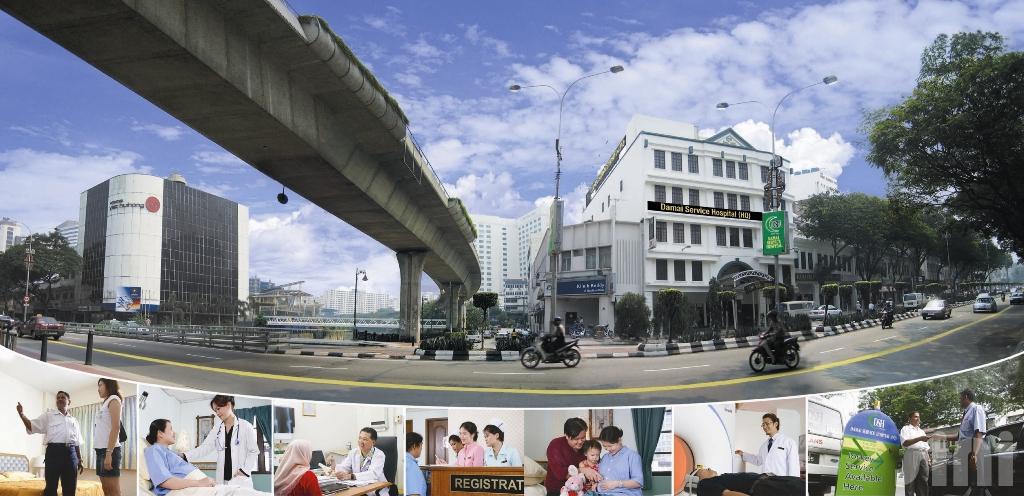 New Hair Clinic ( DAMAI SERVICE HOSPITAL )

New Hair Clinic Malaysia is a division of Damai Service Hospital (HQ) working in association with New Hair Clinic Australia.
The operating facilities of this clinic are fully accredited and comply with Australian health standards.  
The establishment of New Hair Clinic in Kuala Lumpur enable patients to pursue modern high quality hair transplantation treatment
with the latest technologies from abroad.
Address: 109-119 1st Mile Jalan Sultan Azlan Shah, 51200, Wilayah Persekutuan.
Phone: 03-9212 1166 ext: 26297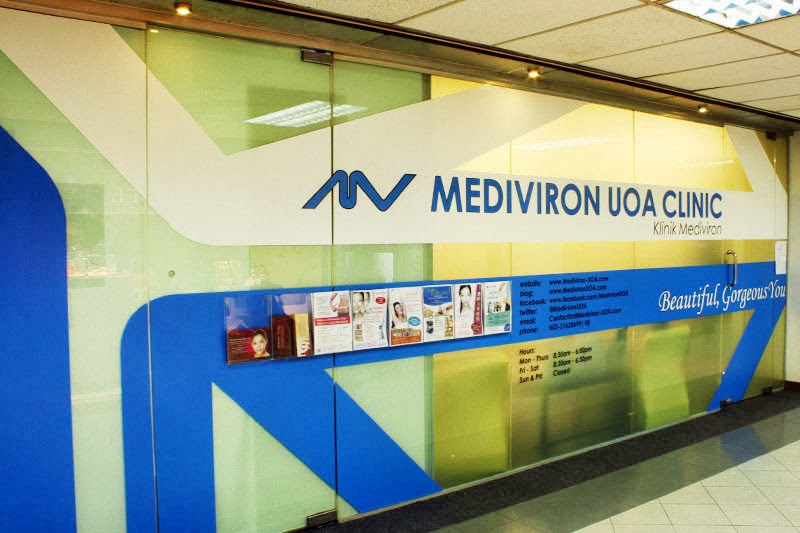 Mediviron UOA Clinic is a top-notch aesthetic center for Mesotherapy,hair loss, weight loss, fat loss, whitening and laser treatments in Malaysia.
Mediviron UOA's doctor is very experienced aesthetic doctors. All doctors are equally competent aesthetic physicians who
takes great pride in the providing the best possible outcome for their clients.
With experienced, professional and caring doctors, you can be sure you are in good hands indeed !

Address:LG 9, Lower Ground Floor,Wisma UOA II, Jalan Pinang, 50450 Kuala Lumpur, Malaysia.
Phone:T +603.2163.5699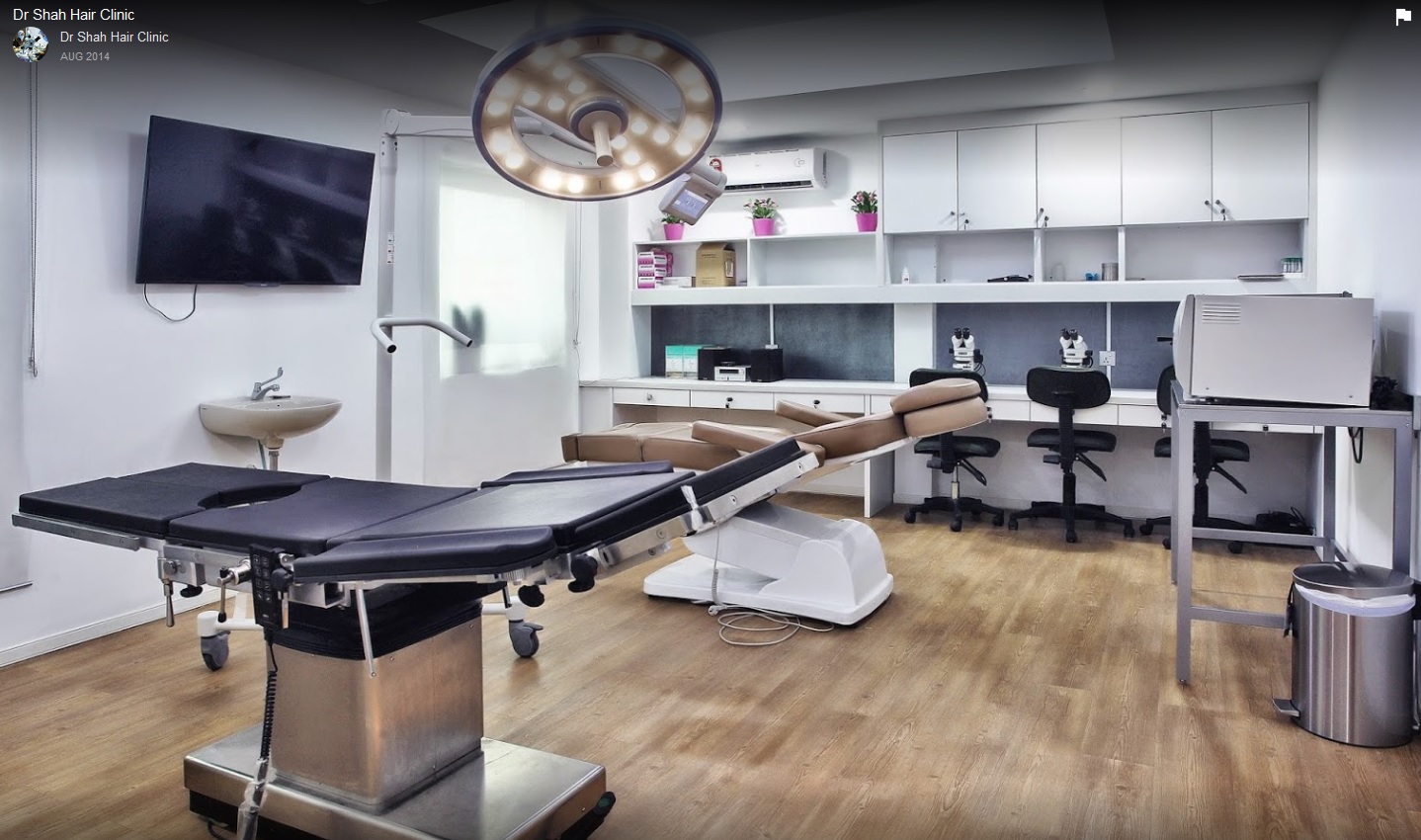 Dr Shah Hair Clinic
Klinik Dr Shah is an established hair restoration clinic. Dr Shah is a well-established aesthetic physician in town with vast experiences in aesthetic medicine.
In their clinic, we provide professional services in hair transplant, dermatology related cases, as well as variety of aesthetic treatments,
ranging from non-invasive, to minimally-invasive procedures.
The mission of the clinic is to bring everyone the youthfulness & beauty that they deserve.
Address:  29, Jalan SS 15/5a, Ss 15, 47500 Subang Jaya, Selangor, Malaysia
Phone: +60 3-5633 2333


Beverly Wilshire Medical Centre
Beverly Wilshire Medical Centre is the place where blending skills of combining year of experience  with modern innovation to carry their work to
a higher level of excellence. Patients will get an unique treatments in a very serene and peaceful environment to archieve their aesthetic's goal
and satisfaction is surely something very common here
Address:  Level 6, 8 & 9, Dijaya Plaza, No. 237 Jalan Tun Razak,50400 Kuala Lumpur
Phone: Tel: +603-21182888
Honourable Mention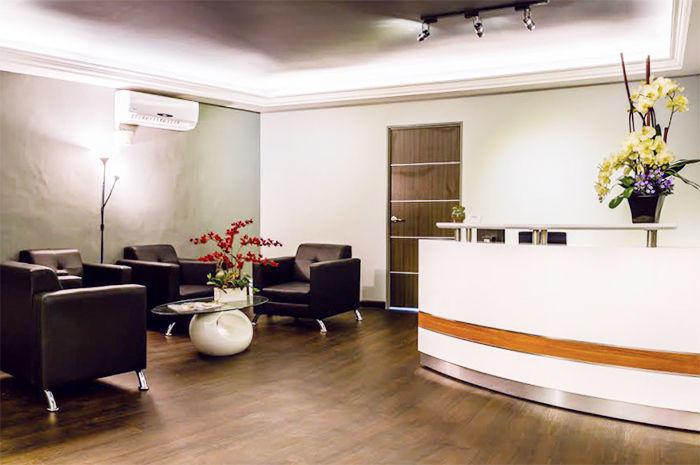 Clinic Medi-i
Clinic Medi-I is one of the fastest growing skin & aesthetic clinic in Klang Valley. They specialize in individual skin treatments and also provide surgery
in hair transplant and eyebrow transplant. The clinic received high rating from over one thousand customers with positive feedbacks and appraisals where
Dr. Lim Ing Kien personally thanks and responded to each review online. Over the years, the clinic has been heavily featured in various magazines,
blogs as well as Astro broadcasting media Astro.
Address: 7, Jalan Alfa U6/F, Pusat Perdagangan Subang Permai, Shah Alam, 40150 Selangor. Phone: 03-9212 1166 ext: 83850
For full head of hair in 30 seconds , TRY TOPPIK !