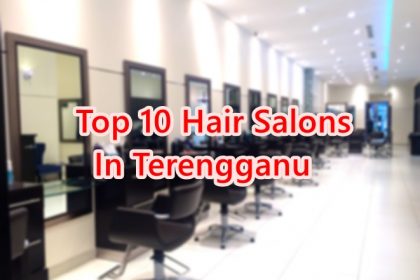 Top 10 Hair Salons in Terengganu
Terengganu is famous for having turtle beaches and is close to several well-known islands perfect for holidays, like Pulau Redang and Pulau Kapas. The population may not be as many as in city centres, but Terengganu has decent facilities and services. Here are our top ten picks for hair salons in the state.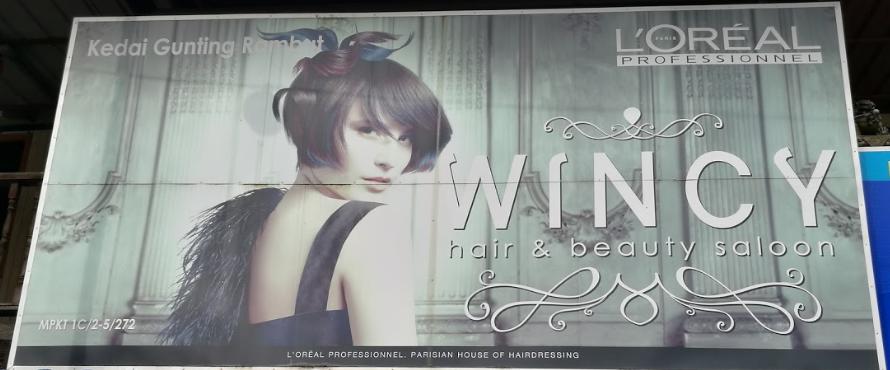 1.Wincy Hair & Beauty Salon
This is one of the best spots to pamper your hair in the Chinatown of Kuala Terengganu, with a full range of L'Oreal Professional products ready. Moreover, they have extended choices such as sulfate-free shampoo as well. Regulars have praised their superb service at reasonable prices and friendly staff in a very nice environment.
Location: 189 Jalan Bandar, Kuala Terengganu
Contact: 09-623 5148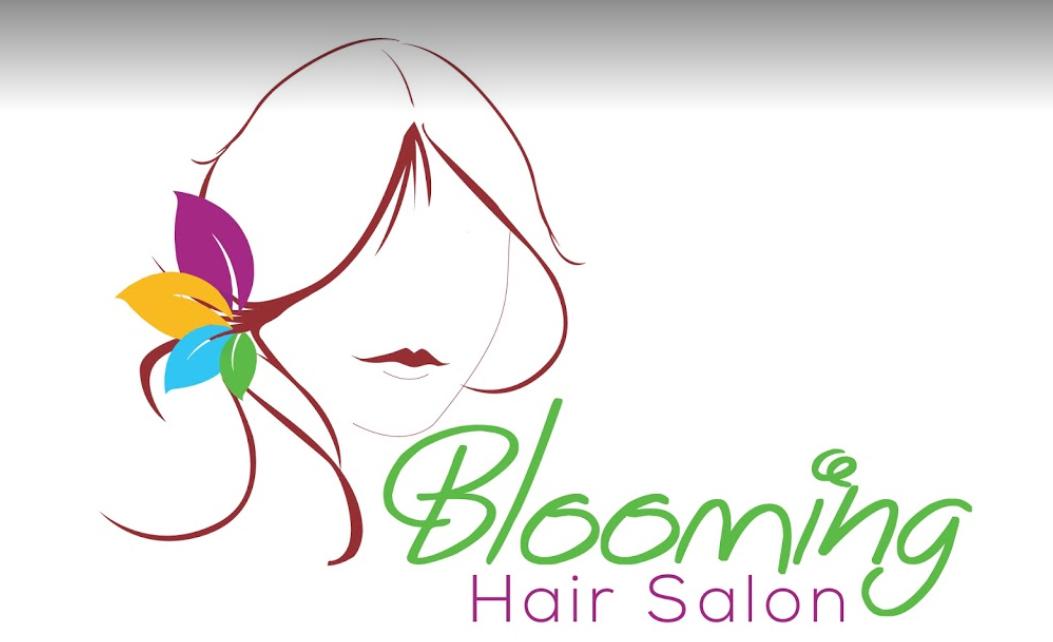 2.Blooming Hair Salon
This hair salon is a great place to relax in, featuring lovely head massages and skilled hairstylists attending to customers' needs. Blooming Hair Salon is proud of the use of Japanese made products to give high quality hairstyles to their clients.
Location: 77, Jalan Sultan Sulaiman, Kuala Terengganu
Contact: 09-625 2988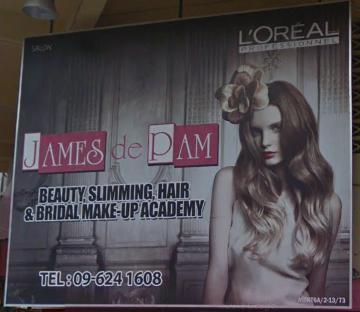 3.James de Pam Unisex Salon
James de Pam Unisex Salon is a corner lot located near the Pulau Duyong ferry terminal, so it won't be hard to miss. This unisex hair salon can handle any type of hair at any age. Not only that, the place caters to Muslimah clients as well. Customers from various backgrounds have visited and shared their opinions on the salon, stating that the services provided are professional and impressive. Pamela Tan, the artistic director, is always at the salon to provide her best service, except for Tuesdays when it is closed.
Location: 11K, Ground Mezz Floor, Jalan Pengiram Anom 2, 20300 Kuala Terengganu
Contact: 09-624 1608


4.3L Hair Studio
Located just a few steps away from James de Pam Unisex Salon, 3L stands for 3 Ladies. They take pride in their Finger Blow Dry method of gently blow drying the hair without ironing or using the hair brush. Promotions are frequently done such as discounts and happy hours on certain services.
Location: 11-G, Ground Floor, Kuala Terengganu
Contact: 017-966 4086


5.Mek Kebaya Unisex Hair Studio
Clients like to visit this place for their reasonable prices, friendly staff, and exceptional services provided. Head and shoulder massages are provided. Open since 2016, Mek Kebaya Unisex Hair Studio frequently runs promotions to attract customers.
Location: 75, Jalan Sultan Sulaiman, Kuala Terengganu
Contact: 09-660 4561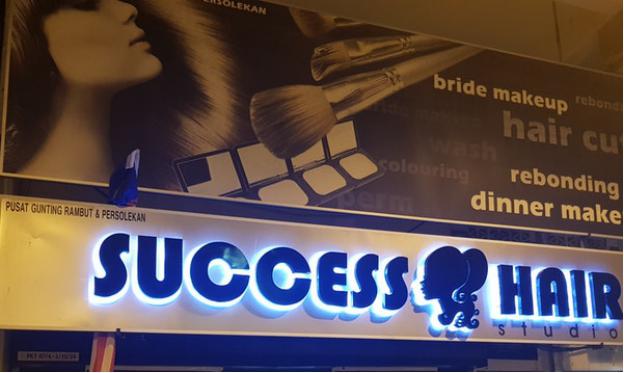 6.Success Hair Studio
This unisex hair salon and makeup centre offers a variety of services to its customers, and specializes in makeovers for clients planning to attend exclusive events. The interior design is themed black and white, giving a chic modern environment.
Location: Kompleks Perdana, No. 12-1, Tingkat Bawah, Jalan Engku Pengiran Anom 2, Terengganu, 20300 Kuala Terengganu
Contact: 017-984 1689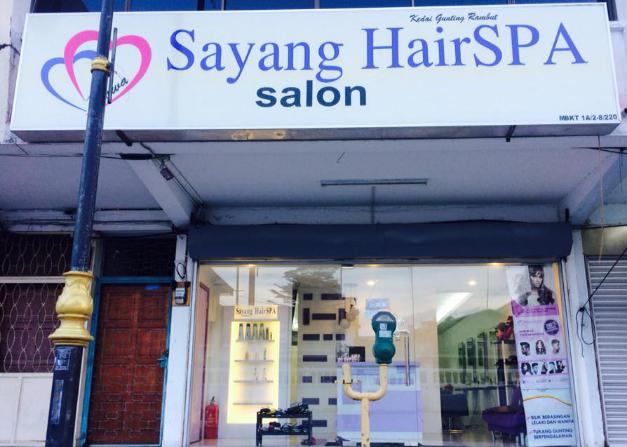 7.Sayang Hair Spa and Saloon
It is an elegant salon with an Islamic touch, provided with separated rooms for men and women. Also, professional hair stylists are assigned according to gender. You can indulge yourself with a relaxing hair spa and massage here. With more than 11 thousand followers on their Facebook page, this says a lot about their reputation of a hairdressing place in Terengganu. The public's response is phenomenal, with praises of amazing services and skills at affordable prices.
Location: No. 8, Jalan Kampung Dalam, Kuala Terengganu
Contact: 014-512 8234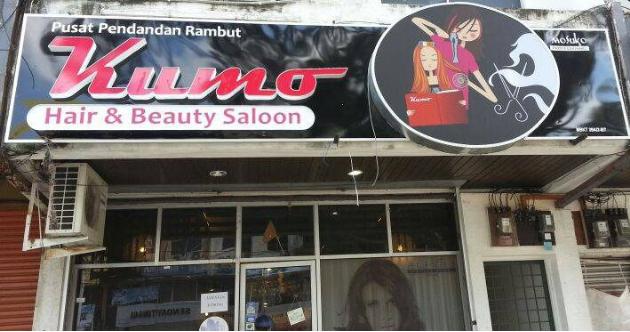 8.Kumo Hair & Beauty Saloon
This is the place where many people would willingly wait for months until they're back in Terengganu just to have their hair cut here, instead of visiting other salons near their workplace. With inexpensive prices and extensive services including a massage service after a hair wash, it is no surprise that many customers prefer this hair salon.
Location: 1102-GF, Jalan Sultan Sulaiman, Terengganu
Contact: 09-622 5515


9.Chris Ho Hair Design
Having a great 4.8/5 rating on Facebook, customers admire their awesome service and great designs. Besides professional hairstyling, they provide nail care services as well. They are also involved in the Locks of Hope Hair Donation Campaign, a great charity cause.
Location: 30, Tingkat Bawah, Jalan Kampung Tiong, Kompleks Kampung Tiong, Terengganu
Contact: 014-605 5250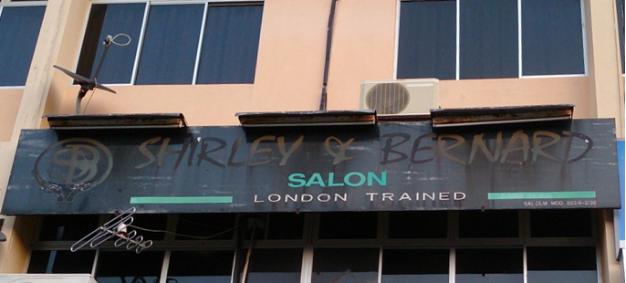 10.Shirley & Bernard Unisex Salon
Shirley & Bernard Unisex Salon has a history of 33 years. It was first operated in Kuala Terengganu in 1980. Later, the Kuala Dungun branch was initiated in 1990. They send their hairstylists for training in London and the many years of experience speak for itself. Services are by appointment though they often welcome walk-in customers. They provide complimentary consultation as well.
Location: K203, 1st Floor, Jalan Sura Gate, Dungun, Terengganu
Contact: 09-845 7916
Hair salons offer you new looks, but do you know that you can transform your hair at home? Use TOPPIK Hair Building Fibers to thicken your hair! You can cover up balding patches and receding hairlines and style your hair without worries. Find out more at https://toppikmalaysia.com/.