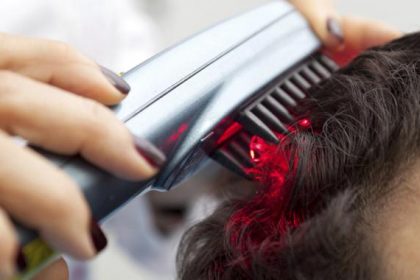 Laser Hair Loss Treatment
Hair loss has been a persisting problem for generations. While some people found their solutions through traditional hair restoring methods,
modern medication and surgical hair transplants, these solutions don't always work for everyone. Every individual reacts differently to different side effects,
ingredients and drugs and since most of the treatments take a lot of time and effort before giving any noticeable results;
the failures always impacted the patient in a significant negative way.

Do keep in mind that stress and depression are also a factor of hair loss.
This made it into a cycle of incurable hair loss since failure of treatment produces high stress which further encourages hair loss.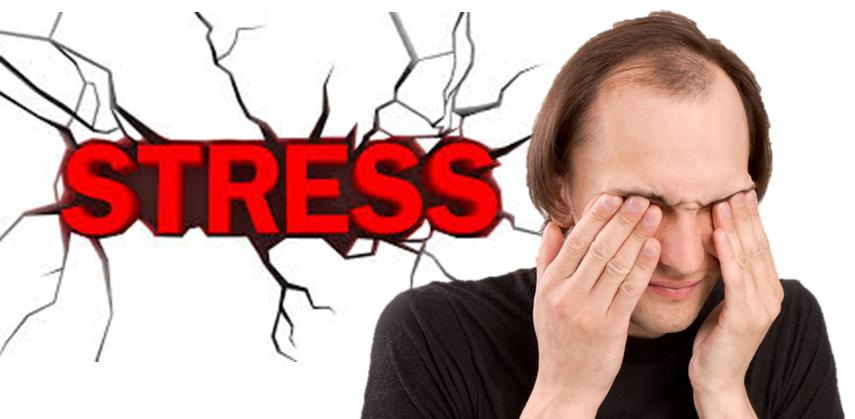 In 2007, low-level light therapy (LLLT) was approved by the United States Food and Drug Administration (FDA) as a safe treatment for hair loss.
LLLT is a type of laser hair loss treatment and alternatively known as cold laser, soft laser, low power laser, low level laser therapy,
red light therapy, therapeutic laser therapy, bio stimulation, and photo-bio modulation. Low-level laser therapy (LLLT) is a general term
that describes any sort of phototherapy or laser treatment that does not break the skin layer. On top of being clinically proven and FDA cleared,
LLLT administered to the scalp has been shown to enhance the health of existing hair and to encourage new hair growth.
The principle behind laser hair loss treatment is to stimulate the blood supply in the scalp with the appropriate wavelength of light.
These lights brings in energy which heightens cells activities, stimulating blood vessels and allowing for more nutrients to reach the hair follicles,
even dormant follicles, bringing overall improvement to hair growth. The process is painless. Laser hair loss treatment can be practiced with the taking
of both oral and topical medication. Due to of its additional skin repairing properties, LLLT may also be used to aid healing of the scalp after hair transplant surgery.
Two types of LLLT that produced positive feedbacks are the iGrow and the Revage with success rate of 85% and an increase of hair density by 40% to 60%.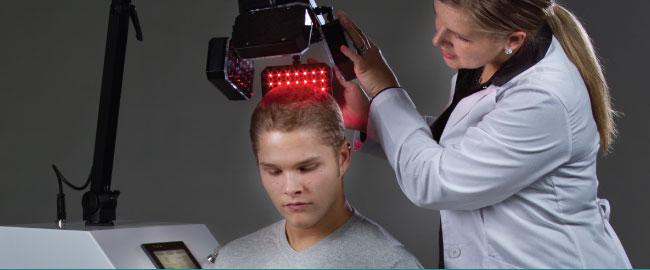 A number of companies now sell handheld, low-intensity lasers for home use that are called laser comb or laser helmet with usage instructions as
frequent as three times a week for 10 to 15 minutes. For home use appliances that can be easily available online, it is important to check the status of
FDA clearance (especially for women), insurance coverage and the background of the retailers. While many hair specialists are sceptical,
(unsure if their claims are based on true facts or to encourage patients seeks treatments from specialists' clinics) studies showed that it takes at
least six months for effects to show and this is not even seen in all patients.
It also would not work if the hair follicles are too damaged to the extent of having a shiny bald head.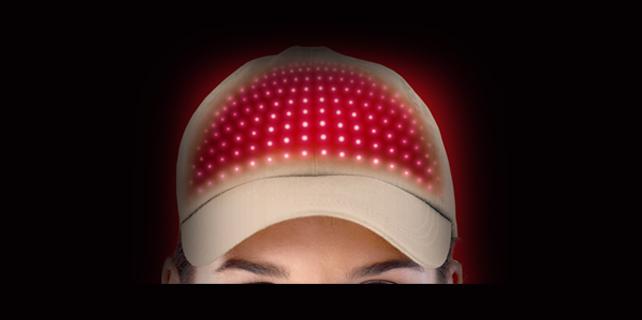 Recently, another home-use device with greater laser power than most in-office systems was developed under the name Laser Cap (Transdermal Company).
It complies with all US and International product safety standards. The product contains 5-mW laser diodes in a mesh network that fits under a cap
or a hat and covers the entire top of the scalp. It is nearly 40 times the power of comb-lasers and infinitely easier to use with a rechargeable battery
for treatment to be administered conveniently while "on the go" in a discreet fashion. The LaserCap is available to patients at USD $2,999.00,
excluding taxes and shipping or through physicians at a rental cost.
LaserCap is a non-chemical, non-invasive, pain-free treatment that can be applied anywhere and anytime you can wear a hat or cap.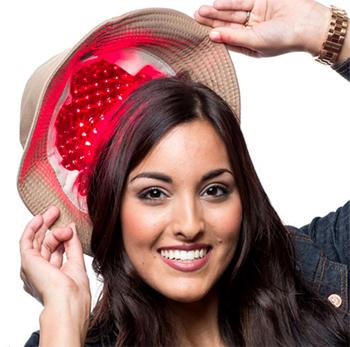 In summary, all emerging LLLT technologies that are FDA approved are safe, acceptable and easy-to-use treatment option for patients with hair loss problems.
The limited surveys conducted do support the efficacy of these laser hair loss treatment tools.  
However, proper considerations and treatment procedures must be better clarified in order to make this treatment more universally accepted. 
More studies and researches are needed to optimize treatment parameters and determine long-term efficacy as well as security of emerging LLLT technologies.
In the meantime, hover your mouse over and click on the link www.toppikmalaysia.com for some awesome temporary cover-up that is affordable, These are safe cosmetic cover-up products that worth investing at www.toppikmalaysia.com/shop. 
which give you hassle free and the best results of a head full of hair.