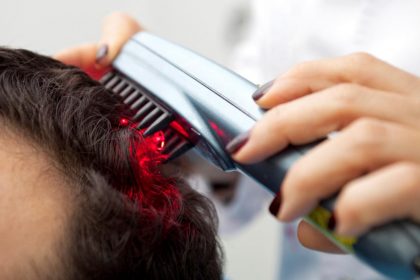 Laser Hair Loss Treatment in Malaysia (LLLT)
Laser Hair Loss Treatment, or Low-Level Laser Therapy (LLLT) is one of the latest Nano technologies of hair loss treatments. There has been plenty of clinical research done by doctors on LLLT to discover the benefits and improve the process in recent years. Due to its success, LLLT is now practised by developed countries such as New Zealand, the UK and USA. Read on to find out all you need to know about LLLT.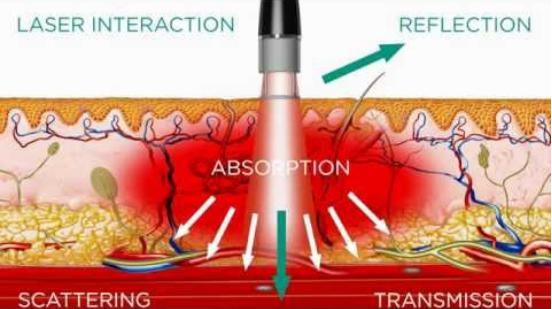 What is LLLT?
It is a safe form of light/heat treatment used to treat hair loss usually caused by genetic factors in men and women, such as androgenetic alopecia or pattern balding. From the name Low-Level Laser Therapy, a low dose of light is emitted towards the scalp to stimulate natural processes in our body for the benefit of faster hair growth. Other names LLLT are red light therapy, soft laser, cold laser, biostimulation and photobiomodulation.


How does LLLT work?
The light energy in LLLT is set below a specific energy threshold and within a specific wavelength (630-670 nanometers) for a safe yet focused treatment.  The photons of light lead to the production of ATP, which is used to create energy and stimulate metabolic processes for hair growth. This enhanced cellular activity triggers new cells to be rapidly reproduced to grow new hair. Besides that, blood flow is increased in the scalp to enable distribution of oxygen and nutrients to the hair roots. Weakened and dormant hair follicles can be energized and awakened to grow denser, fuller, and stronger. Also, LLLT prevents the excessive build-up of DHT, which is one of the causes of hair loss.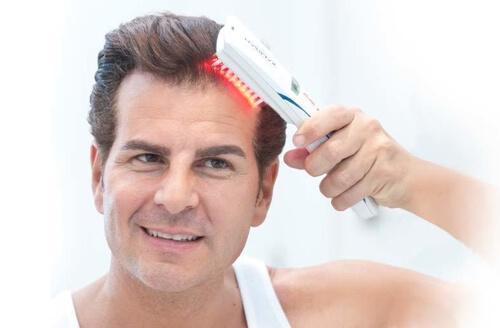 What are the benefits of LLLT?
Low level laser therapy can be used in both men and women. Furthermore, it is painless, easy to use, clean and does not have harmful side effects. The light emitted does not produce any heat, and therefore will not cause damage to the skin or hair follicles. Not only that, hair growth is possible in areas difficult to regrow hair such as the top of the head/crown and along the hairline. Results can be seen in as soon as 3 to 5 months, with reduced hair fall and noticeable hair growth. Additionally, LLLT is affordable and has high value for money because it is a one-off cost which allows you to use the device as many times as desired. Moreover, LLLT requires minimal time commitment. Only two to three times weekly treatments are needed, which consist of 8 to 15 minutes of exposure. It is convenient for anyone with a busy schedule and does not require any medication, surgery, or messy application of substances. This non-invasive and non-toxic approach is truly a revolutionary breakthrough for people who do not want to perform risky procedures, or for achieving better results together with the usage of other hair growth products.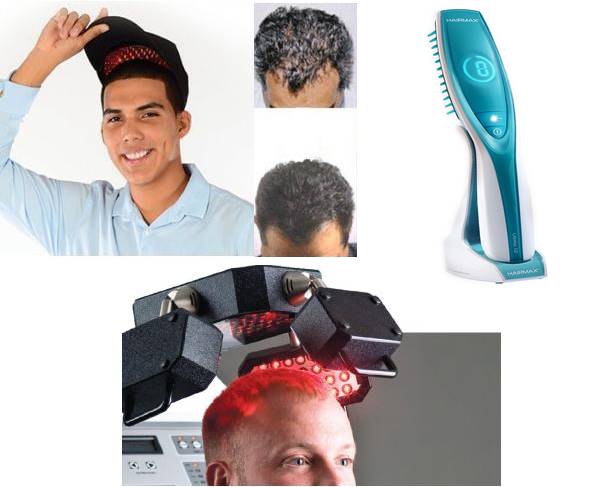 Where can you find LLLT?
There are several types of devices that provide LLLT, such as in-salon overhead panels or hoods, head caps and handheld gadgets. One of the most common devices used is the portable handheld laser comb, whereby battery powered models have up to 12 beams of red light that pass through the teeth of a comb. Bonnets, or laser therapy helmets may vary from bulky machines to headpieces that can fit under a baseball cap. These appliances run on battery or require an electrical outlet, which is the only resource needed to perform the treatment.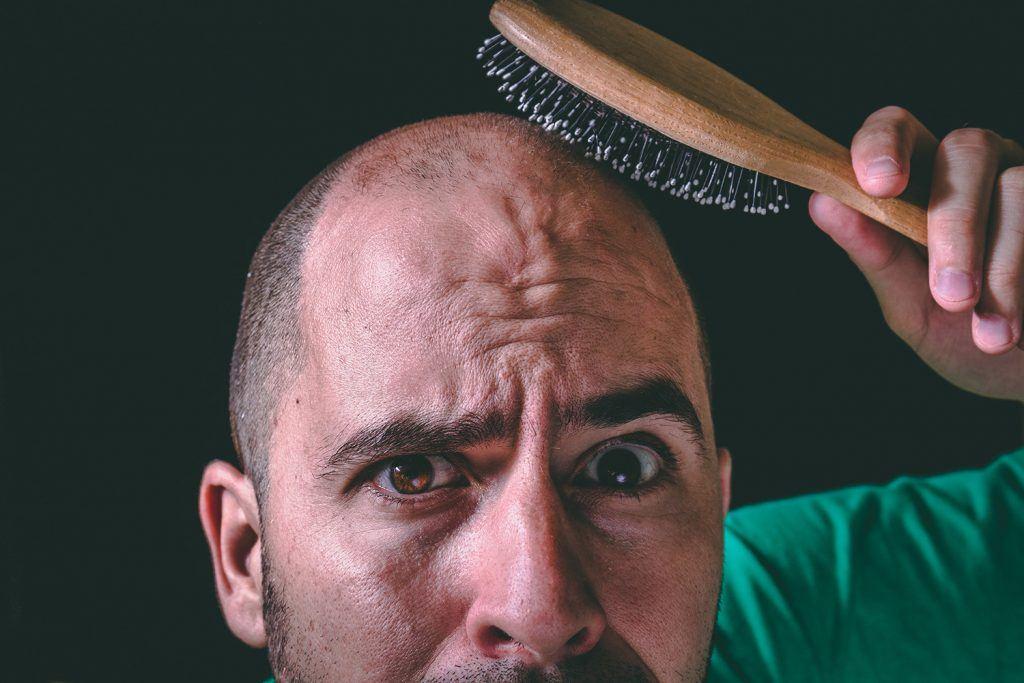 Warnings and precaution
As this therapy takes time and patience, LLLT is not for people who are looking for an instant solution to grow hair overnight. Although LLLT has little to no drawbacks, care must be taken when the user is on medication. This is because light therapy should not be used concurrently with medication or products that are photosensitising, which may cause unexpected sunburn or skin inflammation. To protect the eyes, the laser light should not be directly stared at. Another thing to take note is that LLLT will not work on a completely bald head, or people who have been bald for years, because hair follicles that are no longer alive cannot be revived.