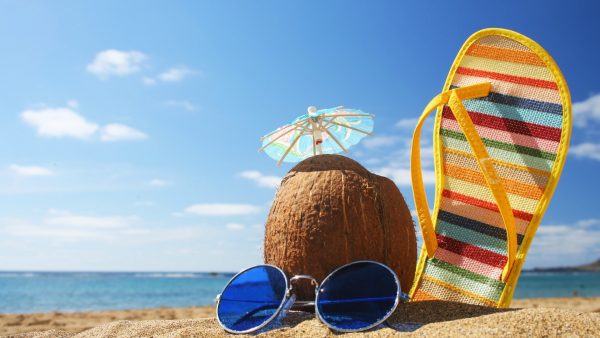 Hair Care Tip For Hot Summer Weather in Malaysia
Hair is the identity of a person. We all strive to have a healthy, shining and beautiful hair
but upkeeping it may become a challenge for some of us when our hair
goes dry or when we are facing issues like hair fall, split ends, itchy scalp or
dandruff and not to mention – the all year long hot weather in Malaysia.
Hair is made of protein, so keeping a healthy diet and good hgyiene are essential parts of
maintaining that locks of yours.
Here are some tips for you to get unbelievably beautiful, healthy hair.
Eggs, yogurt, milk and bananas at first glance may seemed like our daily
consumable food but there's more to it as they also served as hair treatment ingredients –
natural and original.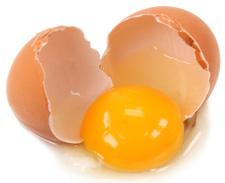 Just like our body that needs nourishment, our hair is likewise the same.
Egg has a high protein which is essential to hair. "The (raw) egg is really the
best of all worlds," says Janice Cox, author of
Natural Beauty at Home. Home made hair treatment mask with egg goes by mixing
an egg with a cup of milk, 1 squeeze of lemon plus 2 tsps/teaspoons
to 2 tbsps/tablespoons of olive oil. Then massage the mixture into your hair
and let it stay there for at least 15 minutes. For normal hair, you can use the
whole egg to condition your hair but for oily hair, use egg whites only.
Leaving it for 20 minutes on your hair before washing it off. Egg yolks
on the other hand serves as a natural moisturizer and conditioner for dry hair.
Mix 2 eggs with half cup of olive oil and apply it on your hair. Cover up your
hair with a shower cap. Rinse after one hour. Whole egg and yolks-only treatments
can be applied once a month whereas whites-only treatment can be applied once every 2 weeks.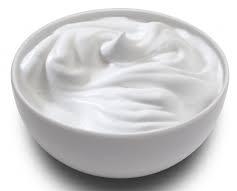 Yogurt can be applied as a mask on your hair as it works as a natural
conditioner for dry hair . Add a teaspoon of apple cider vinegar and a
teaspoon of honey in half cup of yogurt before applying
it on your hair. Let it sit there for 15 minutes before rinsing it off with warm water.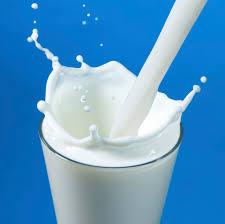 Milk is rich with a natural blend of proteins, vitamins, minerals, and fats
which helps to provide nutrition for the body and aid in strengthening cells,
including hair cells. To create a smooth paste, you'll need 1/4 cup of goat milk powder
to add in some water where after you spread the paste on your hair while massaging it.
After that, wrap up your head with a warm, damp towel. Later, shampoo your
hair. For a smooth and shining hair, you'll need egg yolk with a few drops of olive oil
and half teaspoon of sugar. Stir it. First and foremost, shampoo your hair with lukewarm water,
then apply milk on your head for 5-10 minutes before rinsing it off.
Now, massage your hair with the prepared yolk and olive oil mixture before washing them off later on.
For healing dry hair, pour some unboiled milk in a bowl.
Then, soak a cotton ball in the milk and massage it on your hair and scalp.
After 1 hour, rinse your hair thoroughly.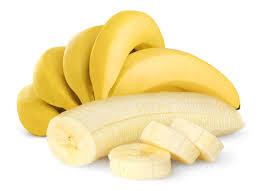 Bananas are rich in potassium, antioxidants and vitamins, which makes them
a natural remedy for treatment of dry hair. You can prepare a banana paste
by blending two over ripe bananas and add one tbsp each of coconut oil, honey
or live oil where after you apply them on your hair for 15 minutes.
Rinse it off with warm water. Bananas can be used with eggs too
by grinding two over ripe bananas and two eggs plus a few drops of honey.
Massage on your hair and scalp. Shampoo it off after one hour.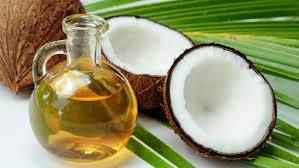 Coconut oil serves as a remedy for dry hair. Massage some coconut oil
on your hair and scalp and leave it over night. Rinse it off in the morning
or either you can apply it to the ends of wet hair after
you shower as it can penetrate deep into the hair shaft.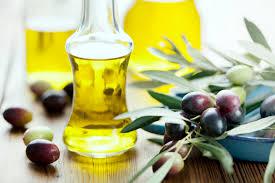 Olive oil can be used as a moisture for hair massage. Apply it on your hair
and leave it there for some time before rinsing your hair with shampoo.
Olive oil can be used along with egg yolk by mixing 2
tbsps of olive oil in 2 egg yolks before diluting this mixture in half cup of water.
Massage it on your hair and let it sit there for 20 minutes before shampoo it off.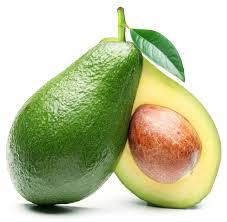 Prepare a hair mask with avocado by puree the inner part of avocado (pit removed)
while adding 1/4 cup of milk and 1 tbsp of olive or coconut oil in the puree and stir it well.
Apply this creamy avocado
puree on your hair, then cover up with a shower cap for 15 minutes.
Rinse it off with lukewarm water. Another way is to get a ripe avocado (pit removed)
with an egg, then apply onto wet hair and let it sit
there for at least 20 minutes before washing it off. "Avocados are rich in vitamins,
essential fatty acids, and minerals that will restore luster to your hair,"
says Stephen Sanna, expert colorist at the Pierre Michel Salon in New York City.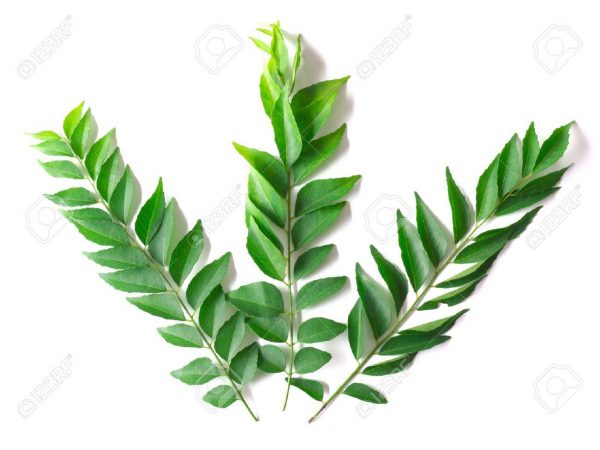 Hmm… What's that tantalizing smell? Oh.. It's curry. For cooking curry,
one must not missed out curry leaves. But are you aware that curry leaves are not
only used for cooking curry but it also serves as
a useful remedy for hair treatment. Curry leaves are filled with calcium,
vitamins, phosphorus and iron. You just nee to heat 2 tbsps of coconut oil
while adding 5-6 curry leaves in it for a few minutes
before letting it cool down. Then, wrap it with a warm towel on your head after
applying it on your scalp and hair. Leave it there for 15 minutes.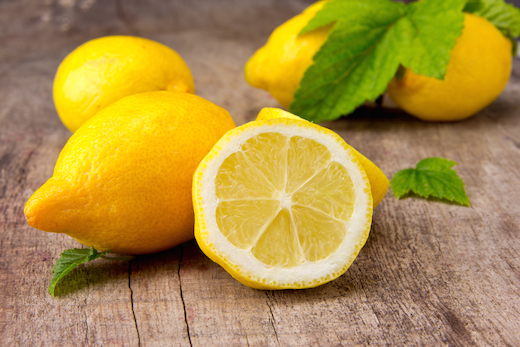 Goodbye dull hair

Lemons have a very sour or sweet taste, which aid in maintaining
healthy hair by alleviating several hair problems like hair fall, itchy scalp
and dandruff. Wash your hair, then apply one tbsp of lemon
juice on your hair before drying it with a towel. Works best for treating dry and dull hair.
For strong muscular hair
Using almond oil for treating dry and damaged hair by pouring some
almond oil in a bowl and heat it for 40 seconds. Massage it on your
hair and leave it there for 30 minutes. Later, shampoo it off with
cold water.
For treating sun-damaged hair
Too much exposure to the sun can cause damage to our hair.
You'll need 1/2 cup of honey, 1-2 tbsp of olive oil plus 1-2 tbsp of egg yolk.
Apply this paste onto your hair for 20 minutes and then wash it off
with warm water. "This treatment will help to replenish keratin protein bonds,"
says Dr. Sandeep Sutter, Hair Restoration and Skin Rejuvenation Surgeon at Hair Revive, Mumbai.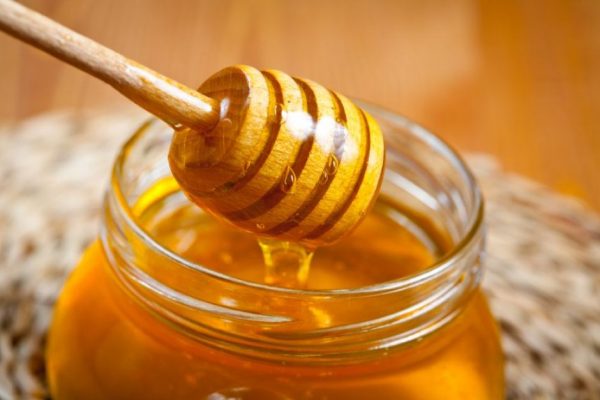 For that lovingly soft, shiny glowing hair
Get a cup of your daily conditioner plus 2-3 tbsps of honey. Apply this mixture
on your damp hair. Leave it there for 30 minutes then rinse it off thoroughly.
It will help to close down your hair's cuticle while giving your hair that amazing shine.
For bouncy hair
Prepare a mixture of warm water and apple cider vinegar to apply on your hair.
Wash it off after 5 minutes.
DIY conditioner
Make your own conditioner by mixing eggs and yogurt together.
Then, massage it on your scalp. Leave it for 5-10 minutes before rinsing it off with warm water.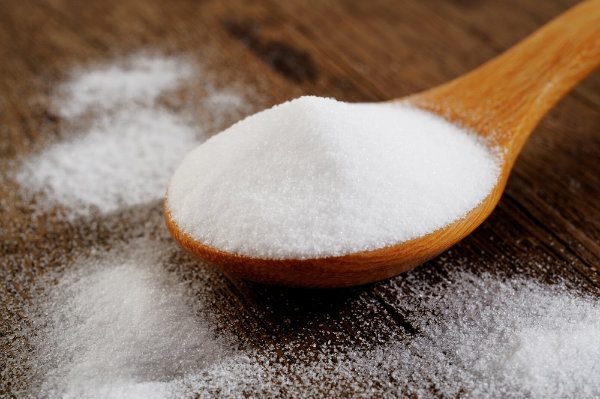 Baking soda remedy
Prepare 3 tbsps of baking soda and some water for washing your hair after shampooing.
Let it stay there for 5 minutes before washing it off.
This method helps to remove the excess shampoo and hair styling
products from your hair.