Description
 
Toppik Hair Building Fibers 55 G REGULAR SIZE
#MEDIUM BROWN
*estimate usage 2-5 month or longer
Having hair loss is not a death sentence , because toppik can change your hair loss appearance in matter of seconds !
Toppik won't come off in wind, rain or perspiration. You can go exercise , jogging , mountain climbing and any sport activities you name it, and at the end of the day it is totally undetectable, even from as close as two inches. All you will see is thicker looking hair!
Toppik hair building Fibers is Made of Organic , Keratin protein that is naturally statically charged, Toppik Hair Building Fibers intertwine with your existing thinning hair for a completely full and natural look. It can be removes easily with shampoo.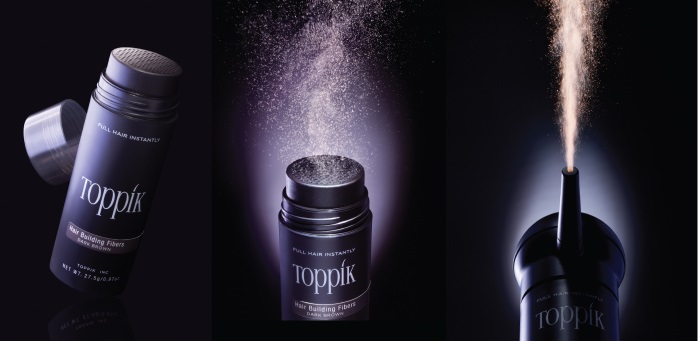 Dramatically improve results by using the Toppik Spray Applicator and Toppik Hairline Optimizer. These precision instruments allow you to precisely spray on Toppik and enhance your hairline. You will immediately see an even more natural look. Click on a product below to learn more about that item.
Seeing your self is believing, So fellow Malaysian , lets try out today and be your own judge !