Laser Comb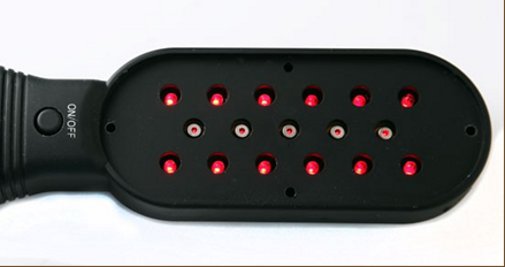 NEW LasaComb Laser Hair Brush for Hair Growth!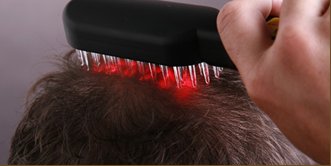 Laser Hair Comb laser treatment for hair growth. Features Fiber Optic Bristles so the Laser Light is not blocked by the hair and is delivered directly to the scalp!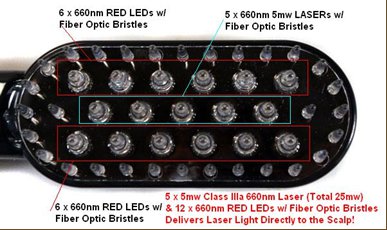 The LasaComb combines 5 x 5mw 660nm Class 3a Lasers and 12 660nm LED's! Fiber Optic Bristles bring the Coherent Laser Light directly to the scalp. No worries about your hair covering the laser light. No other brush offers fiber Optic bristles!

Features:
The LasaComb Hair Care Laser Comb uses Low Level Laser Technology (LLLT) and LED's at 660nm Wavelength to penetrate deep into scalp skin and via the process known as Bio-Stimulation makes hair cells thrive, and stimulate the scalp cells as well as activates hair follicles in the dermis. (Already proven is well known Clinical Trials) It also provides the much needed light energy required for healthy hair. It is cost effective, safe for the home, and more convenient then going to a hair specialist. We recommend using the comb three times a week, 10-15 minutes per use. It can improve appearance of your lifeless, thinning, and dull hair.
Why use Lasers and LED's?
As for LED's and Lasers effectiveness, it is important to understand that Coherent light is what causes the Bio-stimulation effect. Coherent light best illustrated by laser light as it means all the photons in the light are traveling in parallel. This is why laser light travels so far and is so concentrated. With LED light, some becomes Coherent when it enters the skin (like it does in water) but only a fraction of the light becomes coherent which means longer treatment times and brighter LEDs to be effective. LEDs excels as they are non-directional, cheap, and not dangerous to the eyes. LED's can cover a larger area at once compared to a laser.
We like both lasers and LED's and we use both so that you can get the efficient effect of the lasers as well as knowing your affecting the entire area with the LEDs.